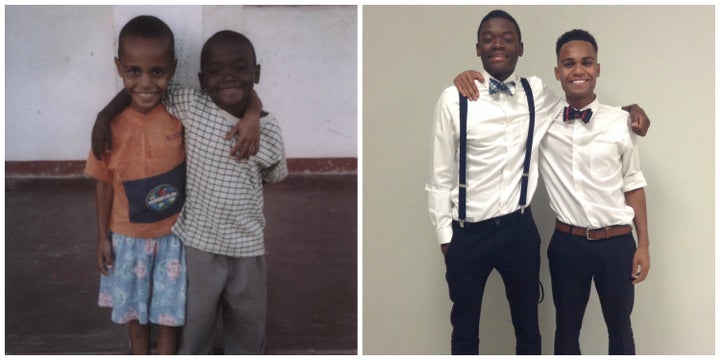 Call them best friends forever, literally.
Kelvin Lewis, 18, and his best friend Afonso Slater, 18, do everything together. They attend the same school, play on the same soccer team, go out on dates with girls together and earned their Eagle Scout awards together. They even plan to attend Brigham Young University next fall and live as roommates.
Yet the reason for their profound bond is equal parts sadness and serendipity.
The two best friends lost their parents to AIDS in Mozambique when they were very young and depended on one another for support in an orphanage.
In 2008, when they were both 10 years old, they were coincidentally adopted by two different families in Gilbert, Arizona.
The families just happen to live less than two miles away from each other.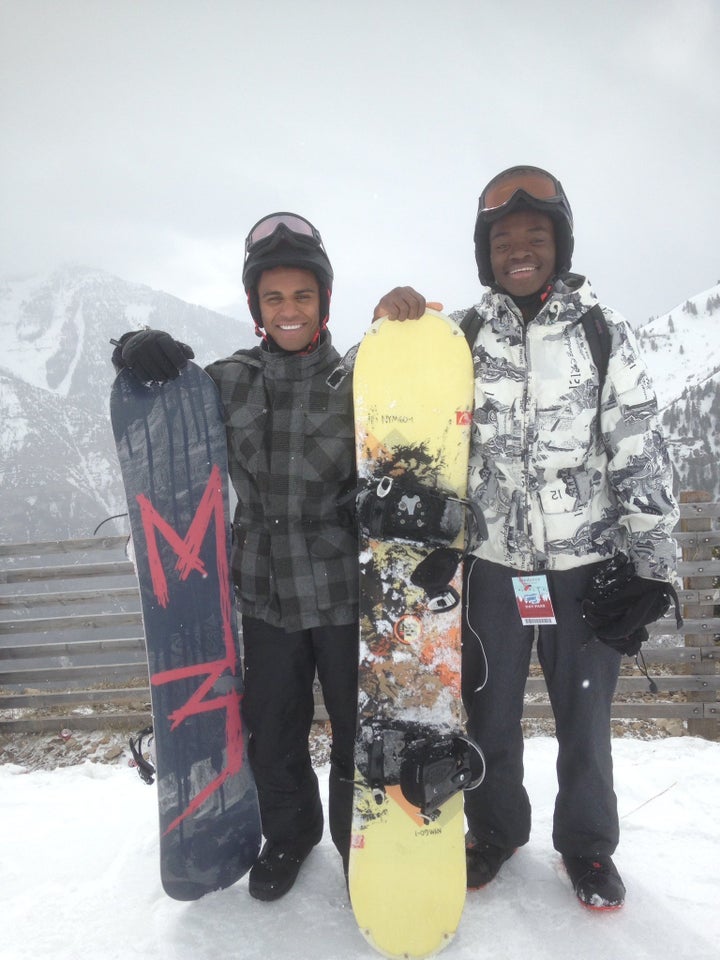 "Where Kelvin is, Afonso is not far behind and vice versa," LaCinda Lewis, Kelvin's mom told The Huffington Post. "Their very tight friendship makes perfect sense and is the reason that they are more like siblings than just friends."
The boys, whose families were friends in Mozambique, knew each other from such a young age that Afonso told The Arizona Republic: "In my earliest memories I've always known Kelvin."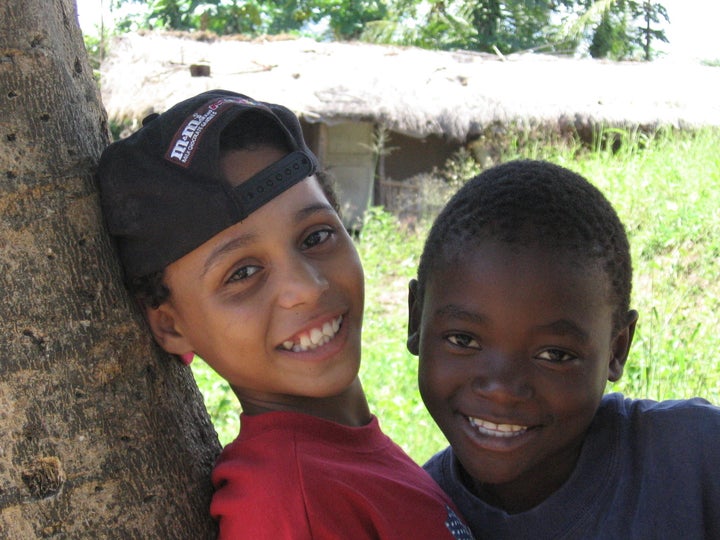 So when Afonso lost both his parents to AIDS at age three, and Kelvin lost his mother to the same disease at four, the two leaned on each other for support while living in the same orphanage.
"When I first met Kelvin, Afonso was by his side, arm-in-arm, always," said Lewis. "They had so little but they had each other and that sustained them."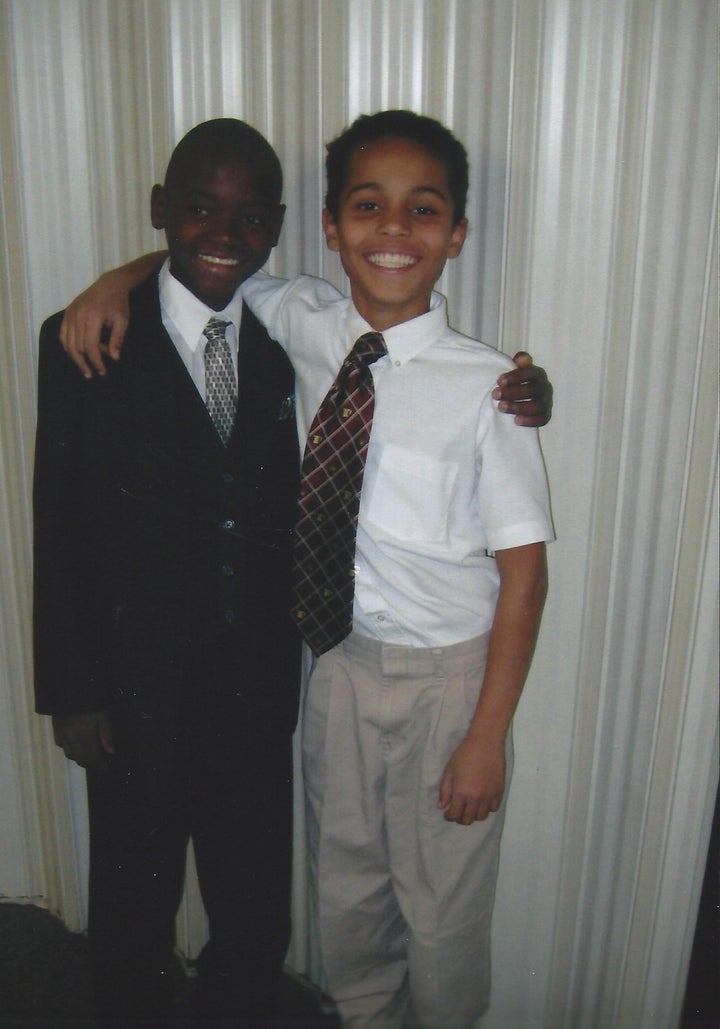 Lewis and her husband, John, decided to adopt Kelvin in 2002, before they even met him. They learned of him through Care For Life, a Mozambique NGO that their future daughter-in-law, Annie Packard, and her mother, Cindy Packard, run. Kelvin was found searching for food on the streets before he was dropped off in an orphanage by his aunt. As soon as the Lewis family met Kelvin, their eighth child, they instantly fell in love.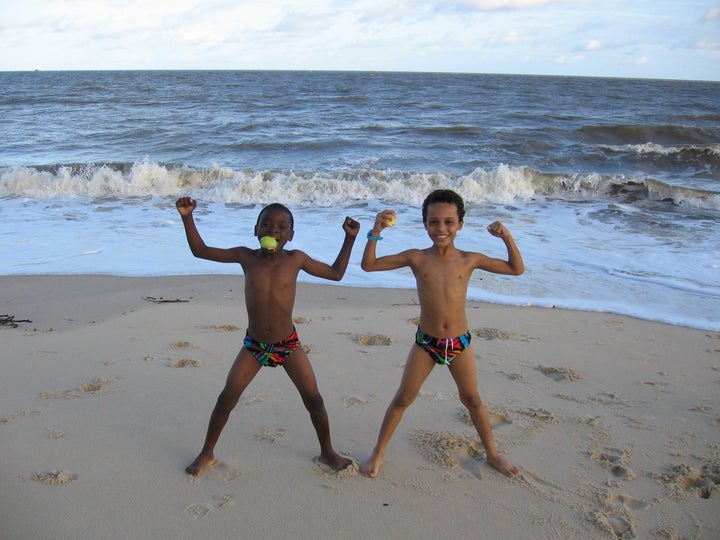 According to , Greg and Sharon Slater, who adopted Afonso, met him during an AIDS-prevention program trip to Africa in 2002. As soon as they met their future son and his two siblings, the couple told People they knew "in every fiber" the three needed to be part of their family.
Yet the Slater and Lewis families had a difficult time adopting the boys.
Over the next six years, both families traveled to Mozambique numerous times, pleading with judges and country officials to adopt the boys.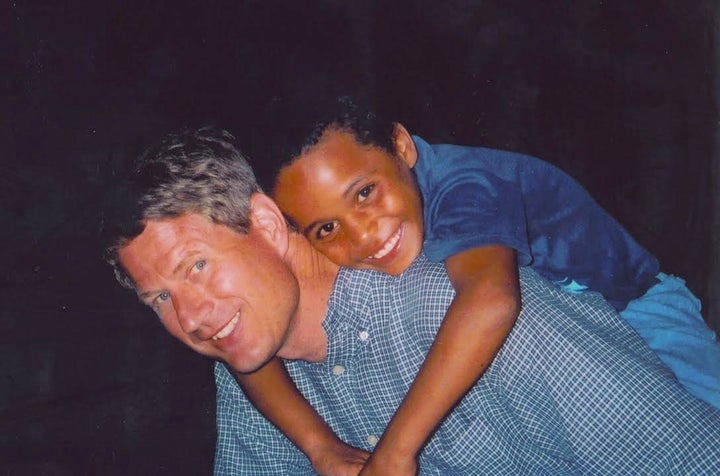 "We had no idea that Mozambique did not have an adoption agreement with the US or any country for that matter," Lewis told HuffPost. "What we were trying to do was foreign to them."
The process was difficult for the boys as well, as Kelvin described to The Arizona Republic:
"Every time [LaCinda] came I thought I'd be able to leave with her, so it was pretty emotional quite often. But she always told me she would come back."
Yet, it was during one of these many trips that LaCinda learned of Sharon, and that the two boys would be living in the same town, just a two-minute car ride away. When both the boys arrived in Arizona in 2008, the families decided to throw them a surprise reunion:
The duo have kept their arms wrapped around each other ever since.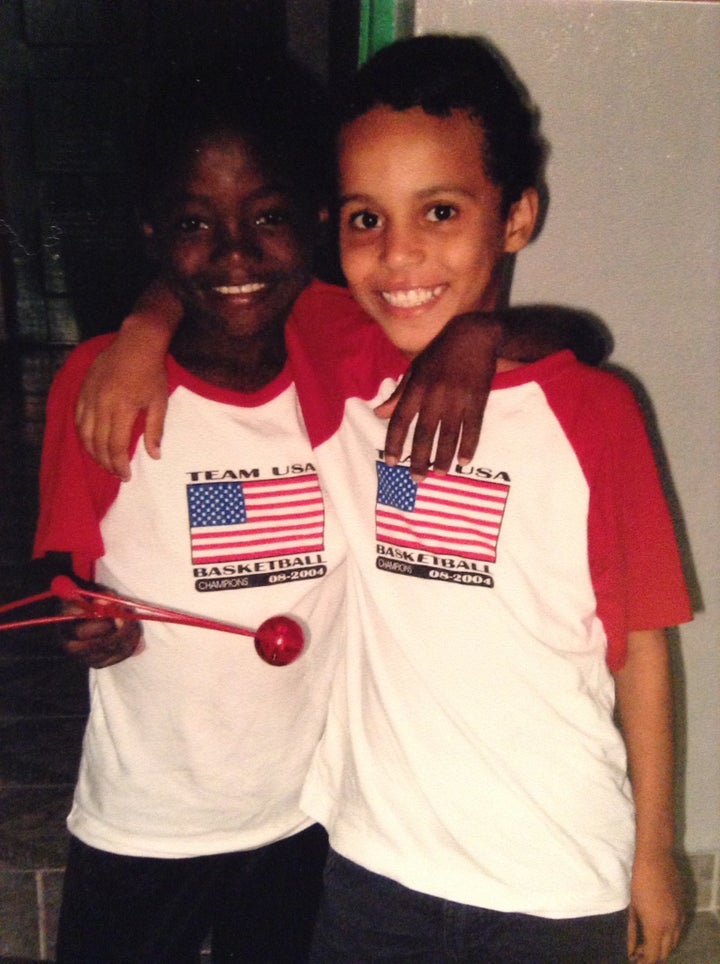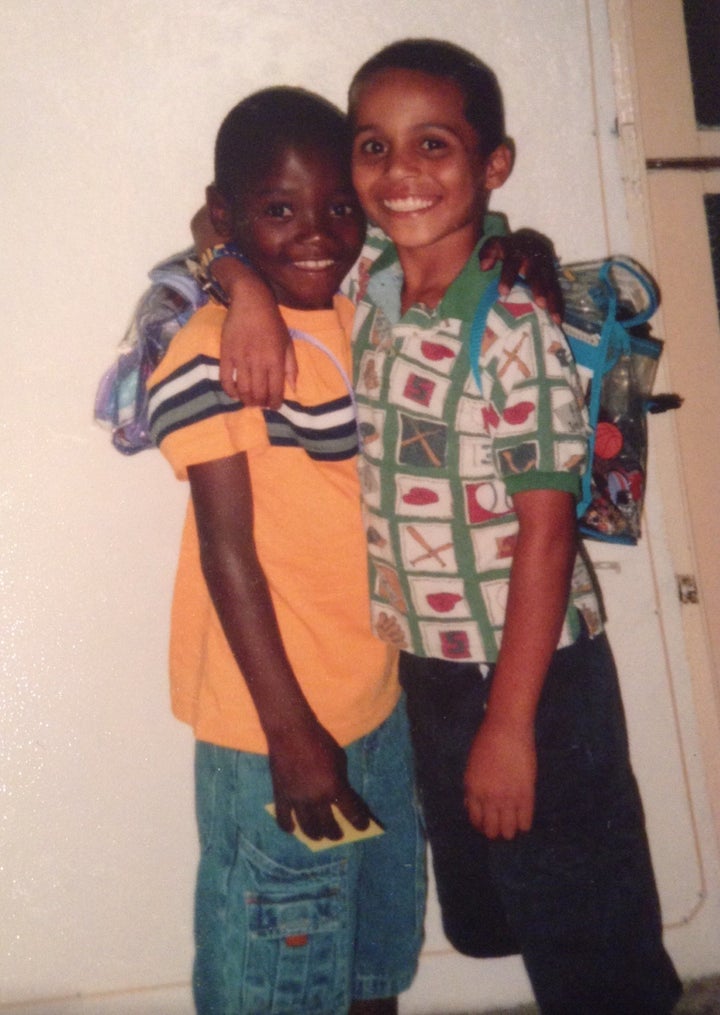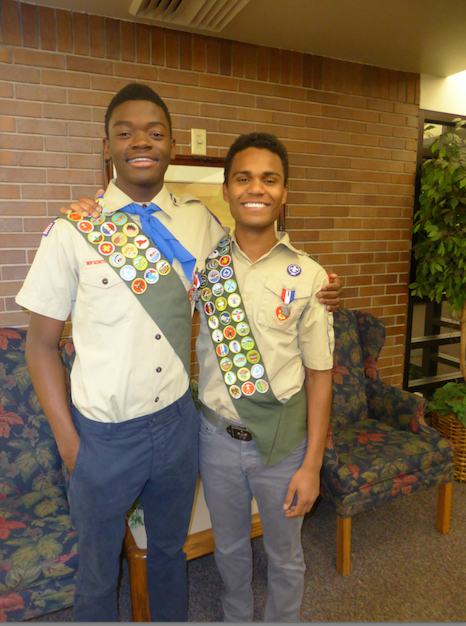 "The only way this makes sense to me is that there was a higher plan for our friendship to last," Afonso told People. "I needed Kelvin back in Mozambique, because we relied on each other for comfort. And I can't explain it, but it just made sense that he would end up in Arizona too."
Support HuffPost
The Stakes Have Never Been Higher
Related
Before You Go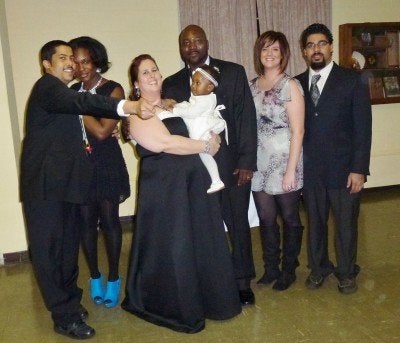 Adoption Portraits
Popular in the Community