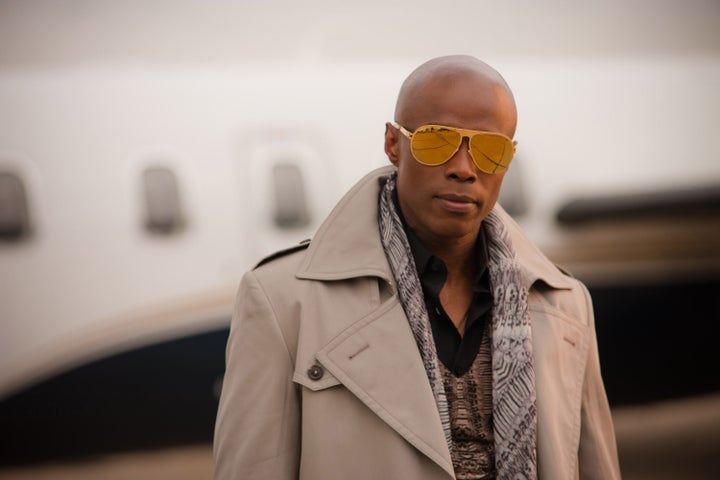 The luxury of maintaining relevance over the course of a decade -- while releasing just three albums -- isn't available to the average artist. But Motown singer-songwriter Kem (né Kem Owens), has managed just that, landing a successful music career that has yielded two Grammy award nominations.
Still, putting out albums is something he plans to do more aggressively in the future. And the 41-year-old crooner's own transition from homelessness and addiction to sobriety has influenced him to organize an annual benefit concert, Mack & Third, taking place later this month.
During a recent interview with The Huffington Post, the Detroit native opened up on his forthcoming 10-track Christmas album, "What Christmas Means," his possible collaboration with Ron Isley and his acting debut in "Sparkle."
What inspired you to record a Christmas album at this point in your career?
People in my camp have been asking me to make a Christmas album for years. It was something that I wanted to do but at the same time I didn't want to do a Christmas album of covers. And those are wonderful songs, but I really wanted to do a Christmas album of original songs -- which, I didn't do that either. The album is called, "What Christmas Means." Half of the album is original compositions, and I chose the other half to be some of my favorite cover songs. But I put a different spin on the songs. I did them in ways that I haven't heard anyone do them before. It's not a contemporary Christmas album; it's a classic Christmas album.
Sonically, are there any new elements that you're planning on incorporating into some holiday favorites?

There are many dynamics to this record. There's an original composition called "Glorify The King" and another called "That's What Christmas Is All About." Christmas is about Jesus, that's the foundational aspect, but we all love getting presents, too. There's a romantic side to Christmas, whether it's covered up near the fireplace with your significant other or sharing those intimate moments with the person that you love. There's songs on there where cats are going to be confused. [Laughs]
They're going to be confused because I'm singing "Christmas Time Is Here" and it's as sexy as "Human Touch" off of "Intimacy." It's a romantic spin. There is a place for romance on this album, and I think that's one of the things that people are going to talk about. Also, Ledisi is slated to sing a duet with me called "Be Mine For Christmas." So there's a lot in there.
Are there any plans on releasing a new studio album following the release of "What Christmas Means"?

I should be wrapping the Christmas record within the next couple of weeks, and then I'll take a rest from that. And then in the fall I'll start working on the next studio album, which is already written. So it's just a matter of laying the songs down. I'm excited about the new music as well. We have some tricks up our sleeve. And you're not going to have to wait five years for it. [Laughs]
So we're looking at a possible 2013 release?
In a perfect world you'll get it next year, but the world is not perfect. But, you'll definitely won't have to wait five years for it. I have a few more albums with Motown, and I'm going to be very aggressive with putting my music out. But I'm from the school where I don't think a cat should put an album out every year. I think that the audience should miss you and you should come back fresh. But definitely within the next year or year and a half I hope to have another studio album out.
Speaking of next year, this February will mark 10 years since your debut album, Kemistry, was released. Are you planning anything to commemorate the moment?
Well, I'll look at it in a different way. It'll be 10 years since I had a real job. [Laughs] But it definitely is a blessing to be able to have a lucrative career in this business for a decade, with only three records. It's definitely something that I'm grateful for and hopefully I'll be able to continue it.
As for collaborations on the next release, is there anyone who's on your radar?
I'm looking forward to doing more with Ledisi. But there's so many names in that hat. Rachelle Ferrell, Ron Isley. We've been in talks to get Ron Isley on the next studio record. So there's just so many people. I don't seek to collaborate unless the song requires it. I'm a songwriter first. I've made mistakes in trying to do something just to hype a record up when the song really didn't need it. My records are very personal and I think that my audience wants to hear from me. But when it's right, then it's right. "If It's Love" was a great dynamic in having Chrisette Michele on the record.
This month marks your foray into Hollywood with your role in "Sparkle." How does it feel to break into the acting world?
It's an incredible thing. I had to pinch myself because I didn't think that I would live past the age of 25 or 30 years old, living the lifestyle that I was living. So all of my problems today are gold-plated, for real. So to be in a film that's going to be the last showcase for Whitney is amazing. Jordin Sparks, Mike Epps and Derek Luke are also in the movie. We had a fun time on the set. I wasn't on the set long; I'm playing the role of "Buddy" who is an MC, so I have a small appearance, but it's a good look for my first film. And I'm looking forward to doing more.
Are you currently looking at any other scripts?
No, this summer has been all about Christmas. [Laughs] But when things come in, I'll definitely take a look at them. I do some coaching in New York, and I've done some workshops on the West Coast. So I'm definitely sowing the seeds to enjoy a fruitful career on the big screen or the small screen.
Kem's "What Christmas Means" is set to hit stores and digital retailers in October.