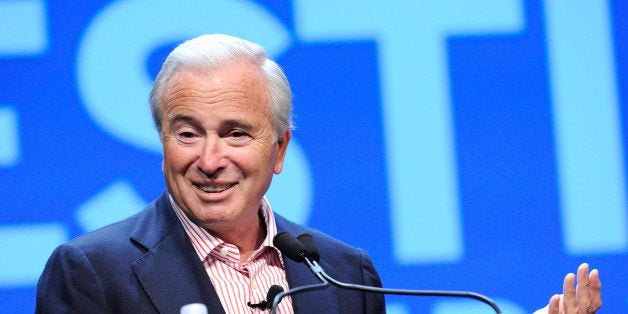 NEW YORK -- Veteran New Yorker media writer Ken Auletta reported last month how former "NBC Nightly News" anchor Tom Brokaw played a key role in the network's decision to suspend Brian Williams.
Auletta attributed the information to "two people involved" in the decision. More broadly, he described how Brokaw had advised top NBC News executives over the years, including in the wake of the revelations that Williams lied about coming under RPG fire in Iraq and may have exaggerated other claims about his coverage. In this most recent instance, Auletta wrote, Brokaw even "cancelled a Caribbean vacation" to help advise NBCUniversal chief executive Steve Burke.
But Auletta didn't disclose that Brokaw's vacation plans would have included him and mutual friends.
In a story published Sunday, New York magazine's Gabriel Sherman wrote that "Brokaw canceled a vacation in the Virgin Islands with friends Ken Auletta and Walter Isaacson to advise Burke."
It's not surprising that Auletta, who has been covering media for over two decades at The New Yorker, might run in the same circles as major figures in the industry. But if Auletta saw the need to report on Brokaw's canceled vacation, it might be expected that he'd disclose having been part of the same group heading to the Caribbean.
"Ken's editors felt it wasn't necessary to disclose his and Brokaw's separate invitations to the same gathering, an event that neither he nor Brokaw organized and which Brokaw ultimately didn't participate in," a New Yorker spokeswoman said in a statement to The Huffington Post.
REAL LIFE. REAL NEWS. REAL VOICES.
Help us tell more of the stories that matter from voices that too often remain unheard.