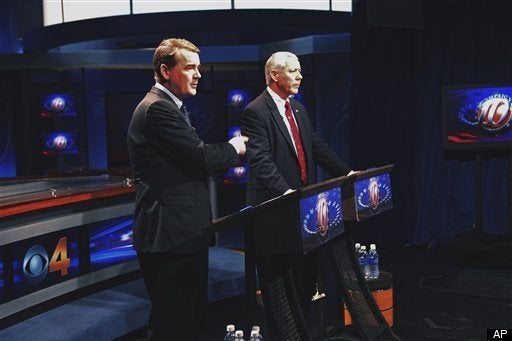 24 hours before election day, the Colorado Senate race is still locked in a dead heat, and John Hickenlooper is maintaining a slight lead over American Constitution Party candidate Tom Tancredo.
That's according to the final Public Policy Polling (PPP) survey of the season, released Sunday night. The survey, which was conducted over the weekend, showed Buck edging Bennet by one point, 49 percent to 48 percent.
PPP found that Bennet actually had a 52-46 edge among those who claim to have already voted. Buck lead among respondents who say they plan to vote on Tuesday.
PPP showed Democrat John Hickenlooper slightly expanding his lead in the Colorado Governor's race. Hickenlooper leads Tancredo 48-43, with Republican Dan Maes receiving just 8 percent support. Last week, PPP found Hickenlooper with just a three-point lead.
PPP reports a +/- 3% margin for error.
Popular in the Community