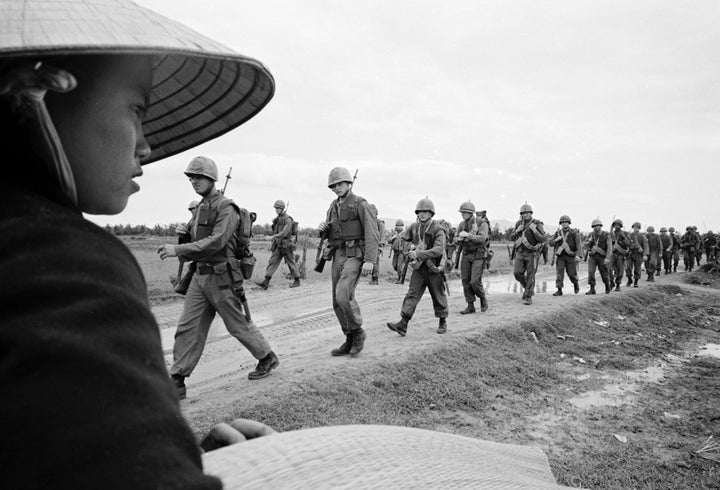 In September and October, "The Vietnam War" returns to television screens (and online digital portals) as it has never been seen before - in one gigantic, jarring, barrage.
I have just binge watched 18 hours of Ken Burns' latest epic documentary over three days.
It is a difficult, fascinating, yet frustrating slog.
No recounting of the Vietnam War or rather the American War in Vietnam will satisfy everyone. The subject is too vast, too complex, and too divisive.
Burns and his co-director Lynn Novick are correct is portraying the war as the most divisive in American history apart from the "Civil War" – the subject of one of Burns' most acclaimed early films in 1990. The film makers are also correct in seeing the impact of the war as still being felt today. "Alienation, mistrust of government, and public rancor," says Novick, are "toxic byproducts that started back then."
As a young reporter, I covered the war in Vietnam and Cambodia between 1970 and 1975. I was among a very few American journalists to witness the Communist victory on April 30, 1975. I remained in Vietnam for a month after the fall of Saigon. I have visited the country numerous times since.
The ten-part documentary attempts to cover a vast swathe of history from the French colonization of Indochina in 1858 to the close of the American war in 1973.
The last time the American Public Broadcasting Service backed a multi-part film on the subject was in 1983 when PBS aired "Vietnam: A Television History." It was developed by widely respected journalist and author Stanley Karnow and directed by Richard Ellis. Each of its 13 hours was carefully researched and produced by a different documentary team; a number of them, veteran producers who covered the war. The New York Times praised the series as "delicately balanced and determinedly even-handed."
Still, in an era before normal U.S. diplomatic relations with Hanoi, the American right wing branded the film as "pro-Communist." Reed Irvine, head of the organization "Accuracy in Media" denounced the series as containing ''serious errors and distortions.'' In 1985, PBS buckled to pressure and aired a two hour "rebuttal" narrated by Charlton Heston.
With the passage of time, reaction to the Burns-Novick effort may be less politicized. We shall see.
This series is certainly more ambitious, more costly, and better publicized than any other previous effort. Burns-Novick attempt to keep all their critical bases covered.
As its intended target audience is American, it is not surprising that Burns-Novick reveal a very American bias in their story telling.
(A version of the film, cut down to ten hours, will be released for non-American, global audiences later this year.)
The film features dramatic, fully formed, and beautifully told personal profiles of a handful of American war veterans and their families. The characters are woven through the series; connective tissue that keeps us engaged as the inevitable, tragic, and sadly repetitive chronology of the war proceeds.
The stories of physician and prisoner of war Hal Kushner and of 19 year old Army Private First Class Denton "Mogie" Crocker are among a dozen portraits that are particularly powerful. Through the families of Kushner and Crocker, we see the evolution of public opinion from support for the war to the rise of the extraordinary anti-war movement.
The series features several noted wartime reporters or combatants turned journalists. Neil Sheehan, Joe Galloway, Phil Caputo, and Phil Brady drive the story forward.
We witness internal conflicts through the remarkable eloquence of American Marine Corp veterans John Musgrave, Roger Harris, and Bill Erhardt.
While the profiles provide varied perspectives, at times the film makers skirt the edge of being war apologists.
As he has since the Civil War series, Geoffrey Ward has written for Burns a carefully crafted script narrated by Peter Coyote. Early in the film, Ward writes:
"The American involvement in Vietnam began in secrecy. It ended 30 years later in failure. It was begun in GOOD FAITH, by DECENT PEOPLE, out of fateful misunderstanding, American overconfidence and Cold War miscalculation." (My emphasis added)
The film is remarkable in its liberal use of the secret recordings of White House conversations. We hear the voices of President Lyndon Johnson, Secretary of Defense Robert McNamara, President Richard Nixon and Secretary of State Henry Kissinger. These recordings reveal cynicism, paranoia, and deception that have little in common with "good faith" or "decent people."
Conscious of their audience, the film makers are reluctant to be too harsh in condemning American motives. The theme, in effect, is that the American War in Vietnam was a bi-partisan, well-intended, accumulation of unfortunate mistakes made by six Presidents over 30 years.
The series also displays a serious weakness in recounting with depth and nuance, compelling stories of the peoples of Indochina: combatants and civilians.
Some 80 individuals are interviewed on camera. About twenty of them are Vietnamese from both sides of the war.
Yet apart from Duong Van Mai Elliot, author of the book "Sacred Willows: Four Generations of a Vietnamese Family," nearly all the Vietnamese family portraits are shallow. We get little real feeling for the lives of those who suffered the most from the War.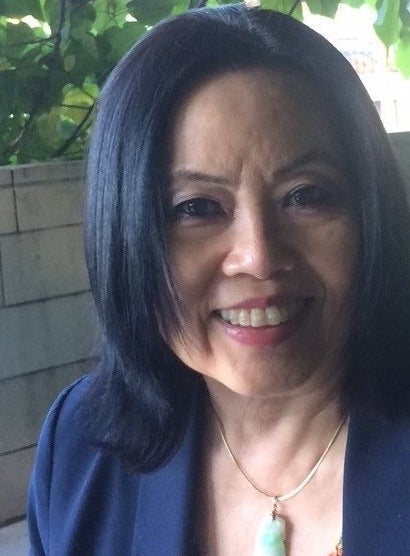 This is unfortunate. No well-funded, well-promoted, project has ever adequately portrayed the story of the peoples of Vietnam, Laos, and Cambodia.
After all, an estimated one million North Vietnamese and a quarter million South Vietnamese combatants died.
Among civilians, as many as two million Vietnamese, 270,000 Cambodians, 100,000 Laos perished. Millions more were left homeless. In the war's aftermath between 1975 and 1997, 1.6 million refugees fled Vietnam. More than half were "boat people" embarking on treacherous journeys that make the current day tragedy in the Mediterranean seem minor by comparison.
Little of this drama is portrayed by Burns-Novick.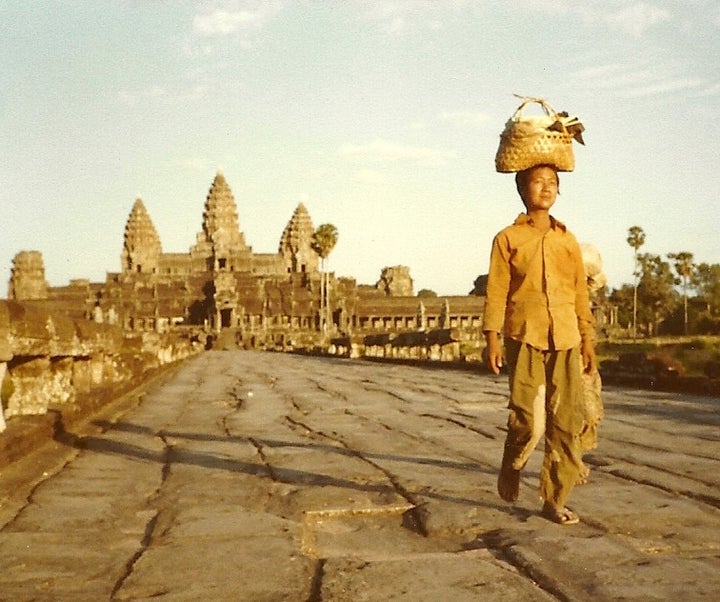 It is particularly disappointing that despite the film's extraordinary 18 hour length, Burns-Novick have little time for Cambodia.
In 1983, the Karnow-Ellis "Vietnam: A Television History" devoted a full hour to the war in Cambodia; an hour written and produced by British journalist Bruce Palling.
Burns-Novick determine that the wider war precipitated by President Richard Nixon on April 30, 1970 is worth only two minutes, fifty five seconds, in Episode Eight.
Thirty thousand U.S. troops and fifty thousand South Vietnamese forces plunged across the Cambodia border.
I covered the First Air Cavalry's early sweep through the old French rubber plantation at Chup in May.
We hear a short clip from U.S. Army veteran James Gillam who reached a "hot Landing Zone" on the western edge of the operation.
There is a brief mention of Cambodia's deposed Prince Norodom Sihanouk and the coup d'etat by General Lon Nol. Little else. No Khmer witnesses are interviewed for the film.
In the word used by author William Shawcross, Cambodia is a little "Sideshow" - certainly to the filmmakers.
The consequences of Nixon's invasion (it was called an "incursion" in 1970) were enormous. The invasion pushed the North Vietnamese who had been using the eastern regions for weapons and troop infiltration deeper into Cambodia.
Arguably the Cambodian invasion was far more devastating in the long run to the local population than any action in Vietnam. The wider war in Cambodia unleashed the genocidal Khmer Rouge forces. From 1975 to 1979, as many as two million people died in the world's worst holocaust since that of the Nazis during World War Two.
Burns-Novick use the Cambodia story as a brief transition to another American tragedy: the killing by National Guardsmen of four student war protesters at Kent State University Ohio on May 4, 1970.
Burns-Novick favor soldiers turned writers in the series. Tim O'Brien – who while in the Army visited the area of the notorious My Lai Massacre a year after U.S. troops killed Vietnamese civilians in March 1968 - reads from his book "Things They Carried."
On the North Vietnamese side, soldier turned writer Bảo Ninh is heard. We never really get a full profile of his life. Unlike O'Brien, Bảo Ninh does not share with us readings from his remarkable 1990 novel, "Sorrow of War."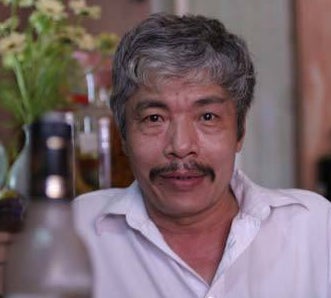 Whatever its biases and omissions, this is Burn's most technically proficient film yet. The editing is tighter and the pacing is faster than in previous efforts.
One of the most striking features of the series is the sound-track. In addition to voices, sounds of helicopters and explosions, the remarkable sound mix includes virtually every music track popular in America in the period 1960 to 1975.
Again I would have wished for the filmmakers to capture some of the music from Vietnam in the period. In the Saigon I came to know, music and poetry shaped Vietnamese sensitivities. I remember well the wonderful writing and music of Trịnh Công Sơn. Sơn who Joan Baez once called "the Bob Dylan of Vietnam" wrote nearly 600 ballads of love and war.
Some of the nearly two million Vietnamese-Americans who form a vibrant part of the fabric of today's American society may feel the stories of their families go under-represented.
Too often in the film, South Vietnamese are portrayed as hopelessly corrupt and inept.
The film does highlight the courageous South Vietnamese defeat of North Vietnamese regulars at the battle for An Loc in 1972. Elsewhere, there seems a lack of balance.
We hear retired General Lam Quang Thi (whose son is noted Vietnamese-American writer Andrew Lam) comment on the creation by some ARVN (Army of the Republic of Vietnam) commanders of "Phantom soldiers." Corrupt officers were paid the salaries of soldiers who did not exist. But General Lam in "I-Corp" (the northern most military region) was one of the nation's more effective commanders. We hear nothing of his troops and their bravery.
We are reminded by U.S. Marine Corp veteran Tom Vallely that "We overstated South Vietnamese incompetence because we wanted to overstate our importance."
Remarkably, the portrayal of the Communist North seems more even handed.
There is a complete account of North Vietnamese atrocities against civilians in Hue during the 1968 "Tet" offensive.
We hear strong testimonials of North Vietnamese brutality toward P-O-W's and toward the war's losers who were sentenced to long and harsh imprisonment in "re-education camps."
The portrayal of Vietnam's most famous patriot, Ho Chi Minh, is carefully balanced. The film notes his larger than life image but points out his increasing weakness and the battles he lost in the mid 1960's within the Communist Politburo.
The less well-known story of North Vietnam's Communist hardliner Lê Duẩn who pushed aside Ho Chi Minh, General Vo Nguyen Giap and other revolutionaries is important. While other leaders worried about the cost of the risky 1968 Tet Offensive and the more conventional 1972 Easter offensive, Lê Duẩn had the power to overrule opposition. From my personal experience, this account is accurately told by Burns-Novick.
A North Vietnamese cadre who had been a translator at the Paris Peace Talks in 1972-73 became a friend in Vietnam and Cambodia in 1979. He was very outspoken in his view of Lê Duẩn.
Over dinner in Saigon in late 1986, my friend said "I want to propose a toast.,"
"To a Vietnam free of that scoundrel - Lê Duẩn ." The much hated, hard-liner had died in Hanoi in July 1986. He was blamed for many unnecessary deaths. Vietnam's capitalist reforms began shortly thereafter.
There are clearly hours of important Vietnamese stories that were not chosen for inclusion in this film. It would be useful if the accounts of the non-Americans in this history were published on line in full.
Because of Burns' name, the series length, and its extensive publicity – this Vietnam television history will likely be the definitive educational tool for a new generation of Americans and others around the world - learning about a war more than 40 years in the past. Here is where the importance of the Public Television event lies.
Americans – especially now - need to take a step back. They should learn to see their past, their wars, from a NON American perspective. The world is not all about the United States. It should never have been and never should be only "America First."
Contact Jim Laurie and follow on Twitter @focusasia
Related
Popular in the Community