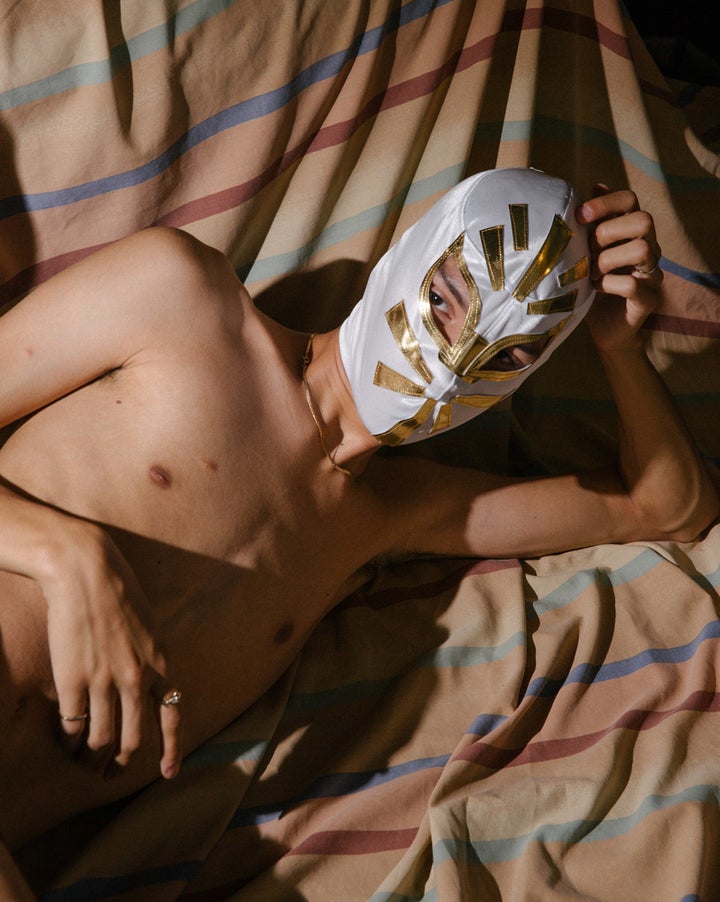 Identity is individual and fluid to forms and hearts. The heart is a concept. The mind allows people—or shapes them—or perhaps we shape it. Either way. Thin threads of foreign horizons sit like slits of silver. We run to such unknown distances. A border is not owned. It can be used to divide, or, it can call attention to the wondrous touch of possibilities between neighbors and conflicting ideas. Those opposites don't need hate; they must harness a conversation to stimulate growth, awakening, and realization. Ken Castaneda's Frontera Familiar is one such world of multiplicity. Language forms relationships and visual secrets question reality. Enigmas inside his photography are thoughtful of their potential. A flash flood of white light exposes outlines and shapes that coerce sounds and personal histories.
Figuring out nationality is an all too often over looked actuality. So many are without the wonder or need to grapple with such reality. But there are millions more who live lives where there is a struggle and a difference between gaining and keeping identity. Those millions more wake up to the reality that their country has not evolved a place for them. How much is actually happening? How often are people living their lives looking over their shoulders? We need a new identity where we need each other. We will glimpse the nativity of new people and ideas that will allow for participation and activation. This concept of a contemporary future can only happen through the acceptance of histories. Frontera Familiar is an awakening.
Frontera Familiar opens October 30th with a reception November 1st at 6PM - 8PM, 214 East 21st Street, New York, NY, 10010 on the 4th Floor. To see more of Ken Castaneda's work click here.