Humankind has made it to 2016, and it feels great to be here. Barbie's birthday is on March 9, and Ken's is two days later. He's 55 and alive at a time when there are more ways to categorize men than ever before.
You might meet a guy at the bar and immediately recognize from the way that he talks about your drink that he is a mansplainer. Or that the gentleman using three subway seats for his midday nap is a manspreader. A lot of modern qualifiers for guys these days are portmanteaus with "man" in them so that you know who you're talking about.
Wherever you go, you can run into sensitive men, rugged men, nice guys who open doors for people, white guys who don't understand their privilege, handymen, craft brewers, transexual men, men who love My Little Pony, podcasters, DJs, heck: even bros.
And there are words to describe them all.
Unfortunately for girls aged 3 and up, we still have one basic Ken doll: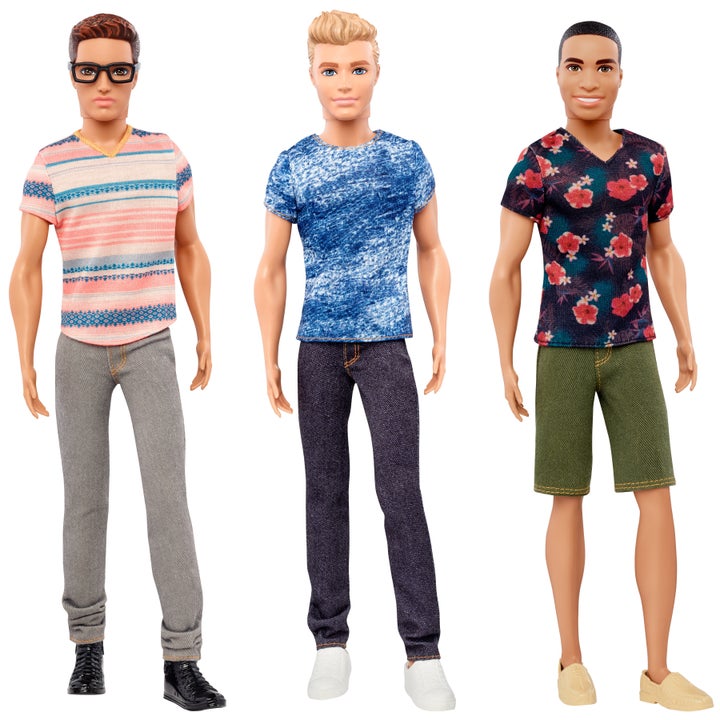 These Kens don't accurately reflect the subtle nuances of masculinity in the modern era, which have been underrepresented in the Barbie universe for too long. Girls aged 3 and up need a Ken who represents the true 2016 man.
Here are some modern/more accurate Kens we'd like to see:
Man Bun Ken
Craft Beer Belly Ken
Internet Troll Ken
Dad Ken With Elastic Jeans, Sandals And Socks, And Belt Clip For His Smartphone
Lumbersexual Ken
Trump-Voter Ken
Introverted Tech Support Ken
Athleisure Ken With Yoga Mat
Ken At His TEDx Talk
Burning Man Ken
Of course, he's evolved over the years -- Ken Carson was born on March 11, 1961 (two years after Barbie) wearing nothing but red swim trunks, cork sandals, a towel and molded plastic hair. Since then he's worn tuxedos, crop tops and an electric blue belted jumpsuit. He's gone from blonde to brunette and back, and has rooted hair now, but his clothes and coiffure aren't the only thing that's evolved.
In 1982, Mattel launched Sunsational Malibu Ken, the first African American Ken doll, complete with an Afro.
It was a step in the right direction, but it's only scratching the surface.
Modern Ken, like original Ken all those decades ago, still gives girls the wrong impression: that man would truly be happy providing love and support to his girlfriend, even if the woman is as independent and successful as Barbie.
Let's take a look through Kens of the past, and hope that he begins to evolve a little more.
Current Ken: Fashionistas Barbie Ken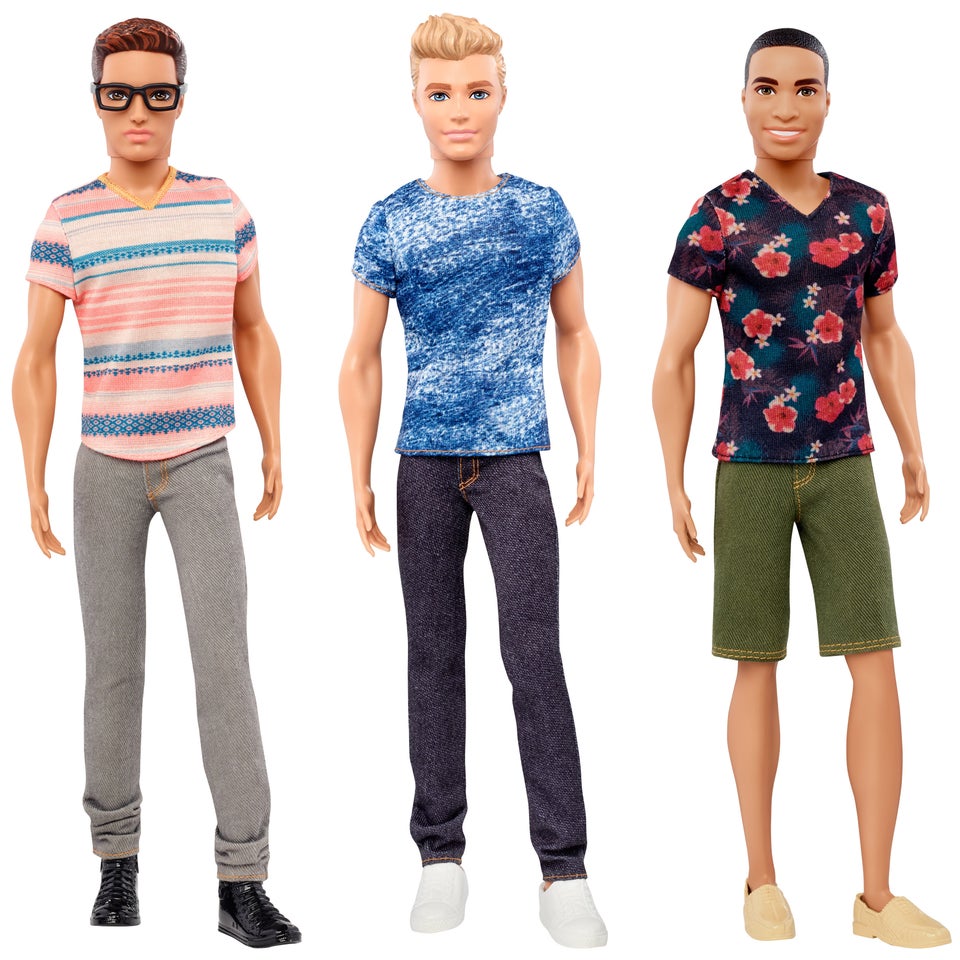 2011 Sweet Talkin' Ken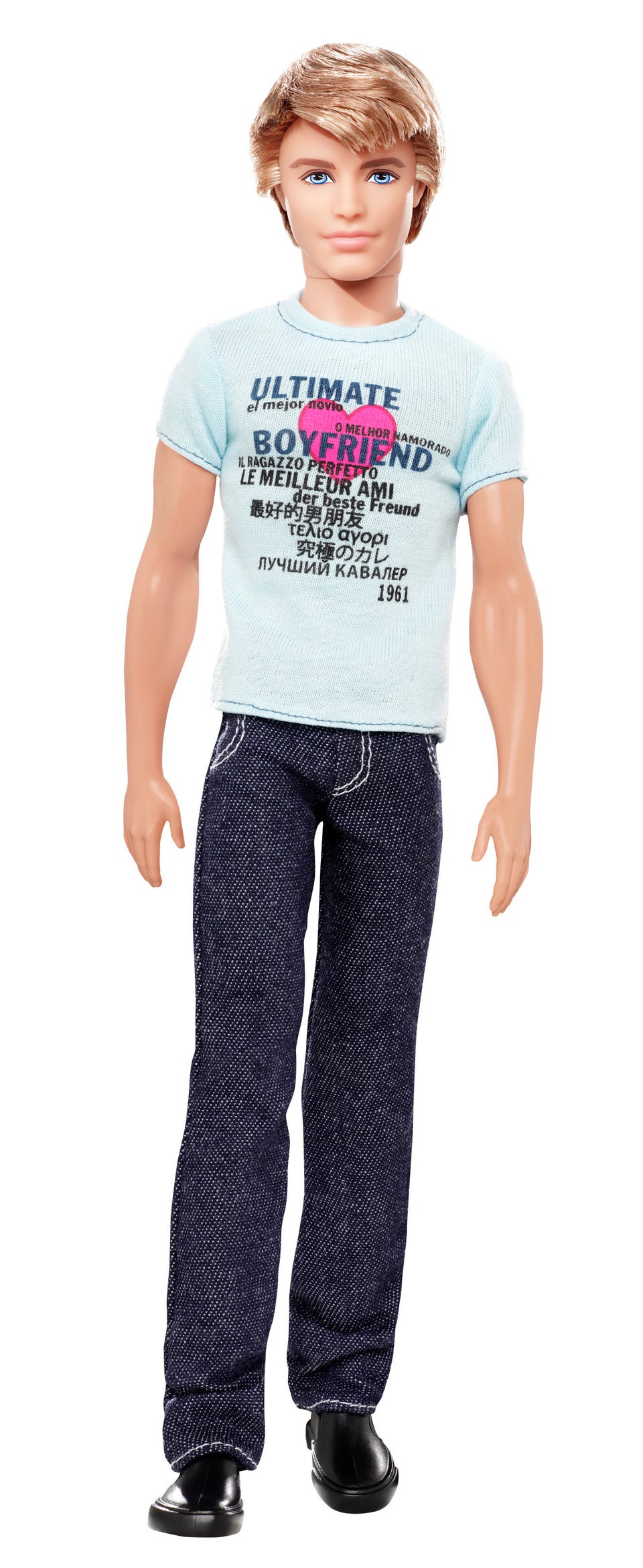 2010 Barbie And Ken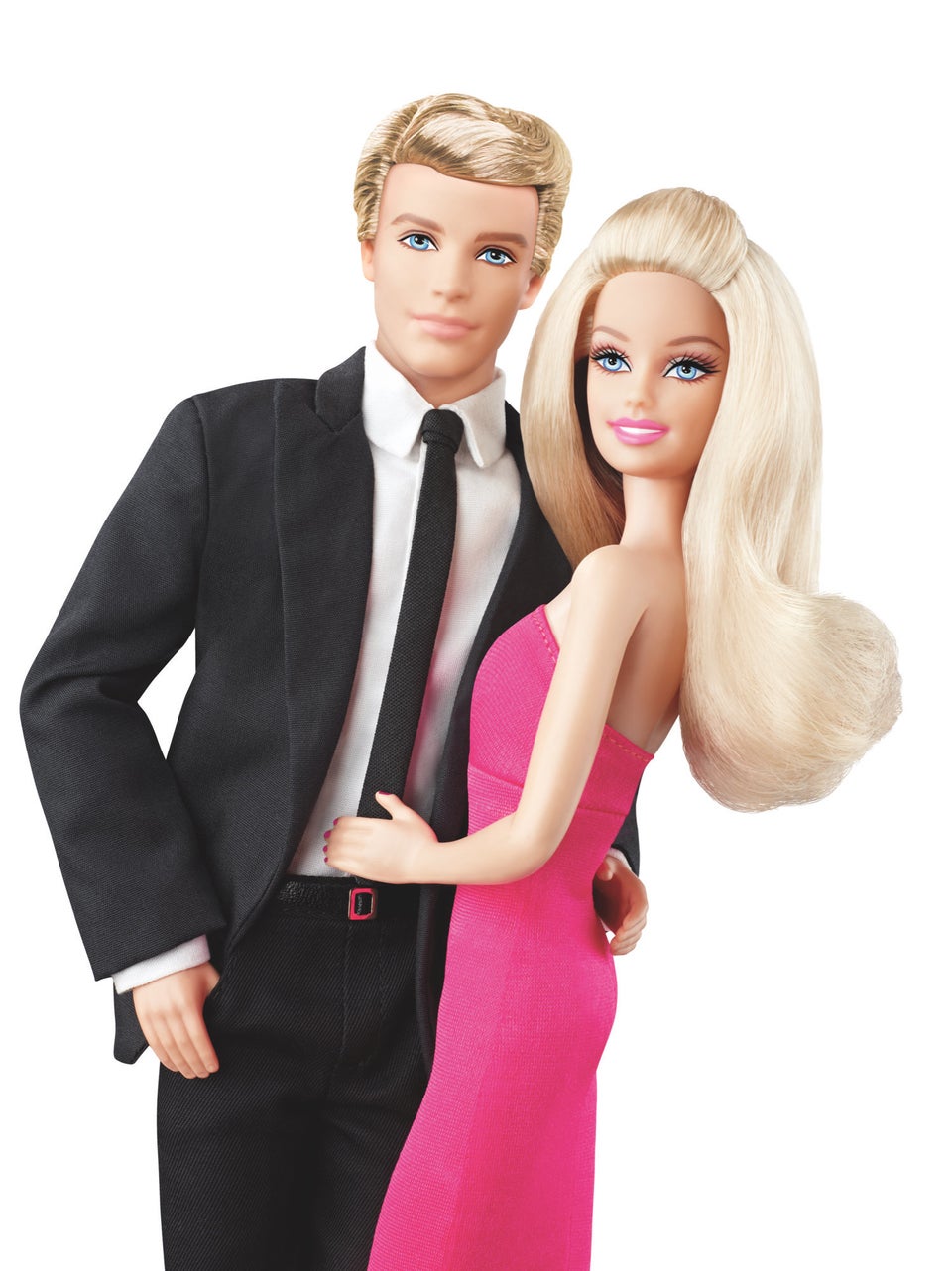 2010 Shavin' Ken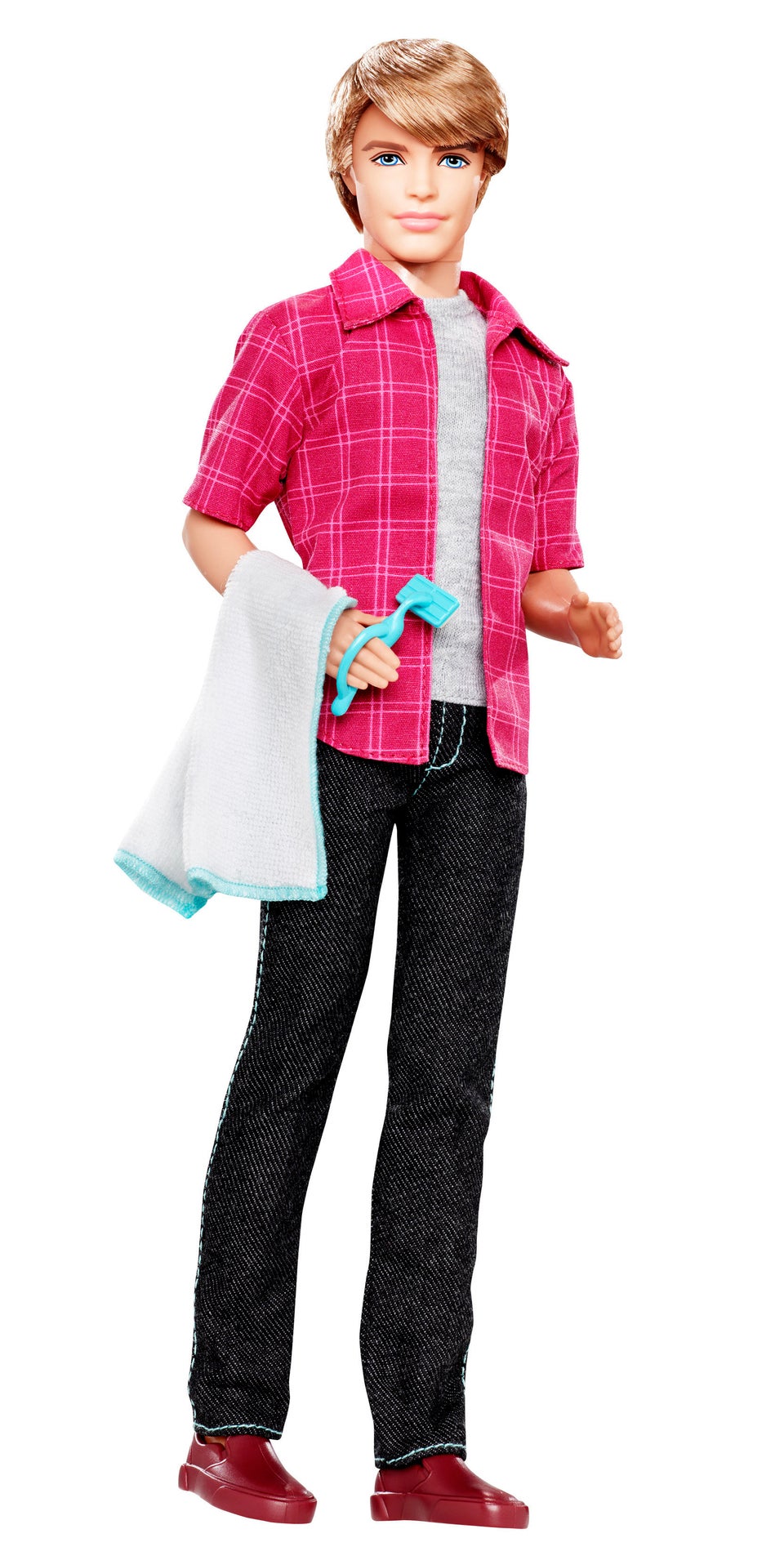 1992 Totally Hair Ken

1990s Barbie And Ken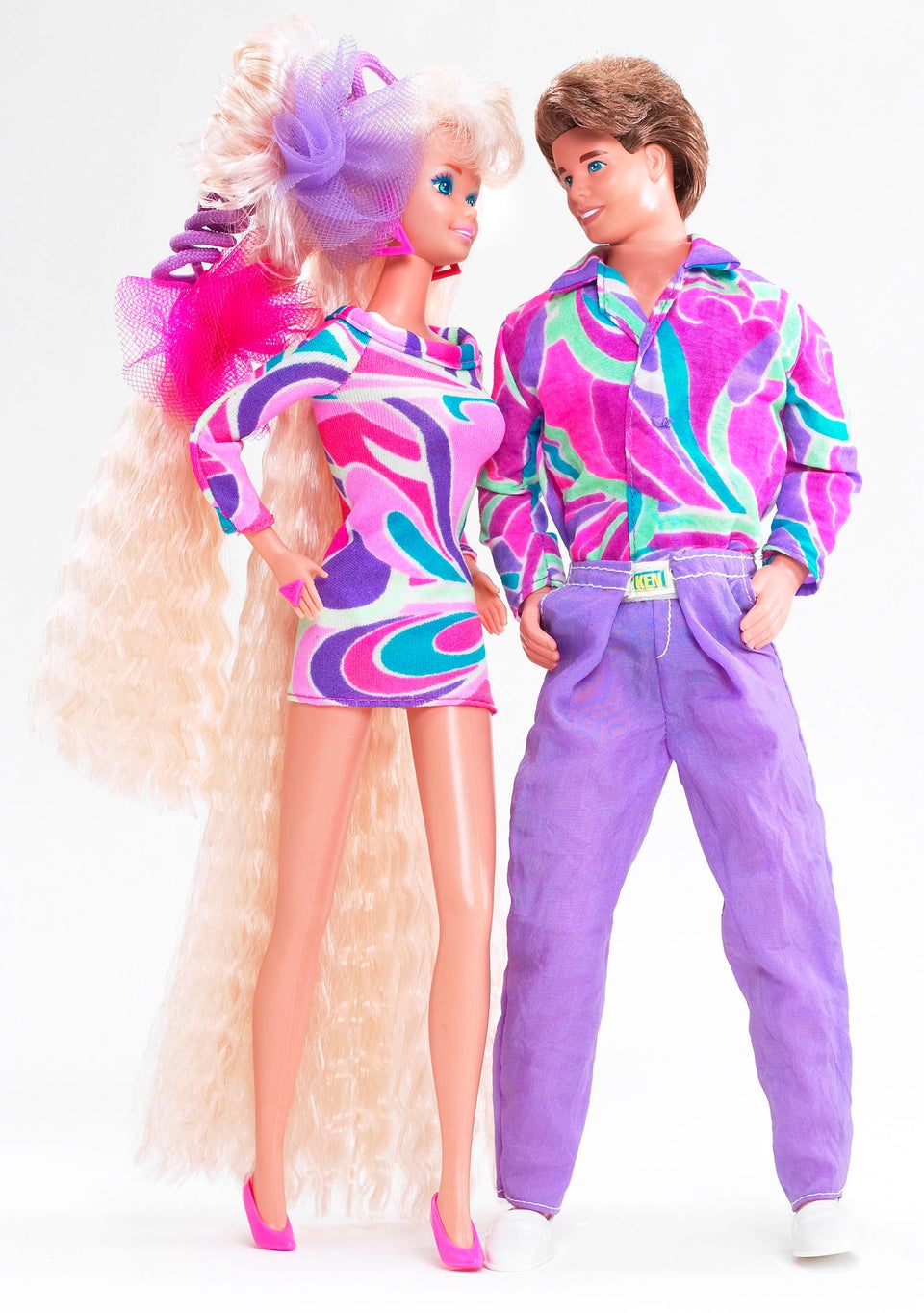 1984 Ken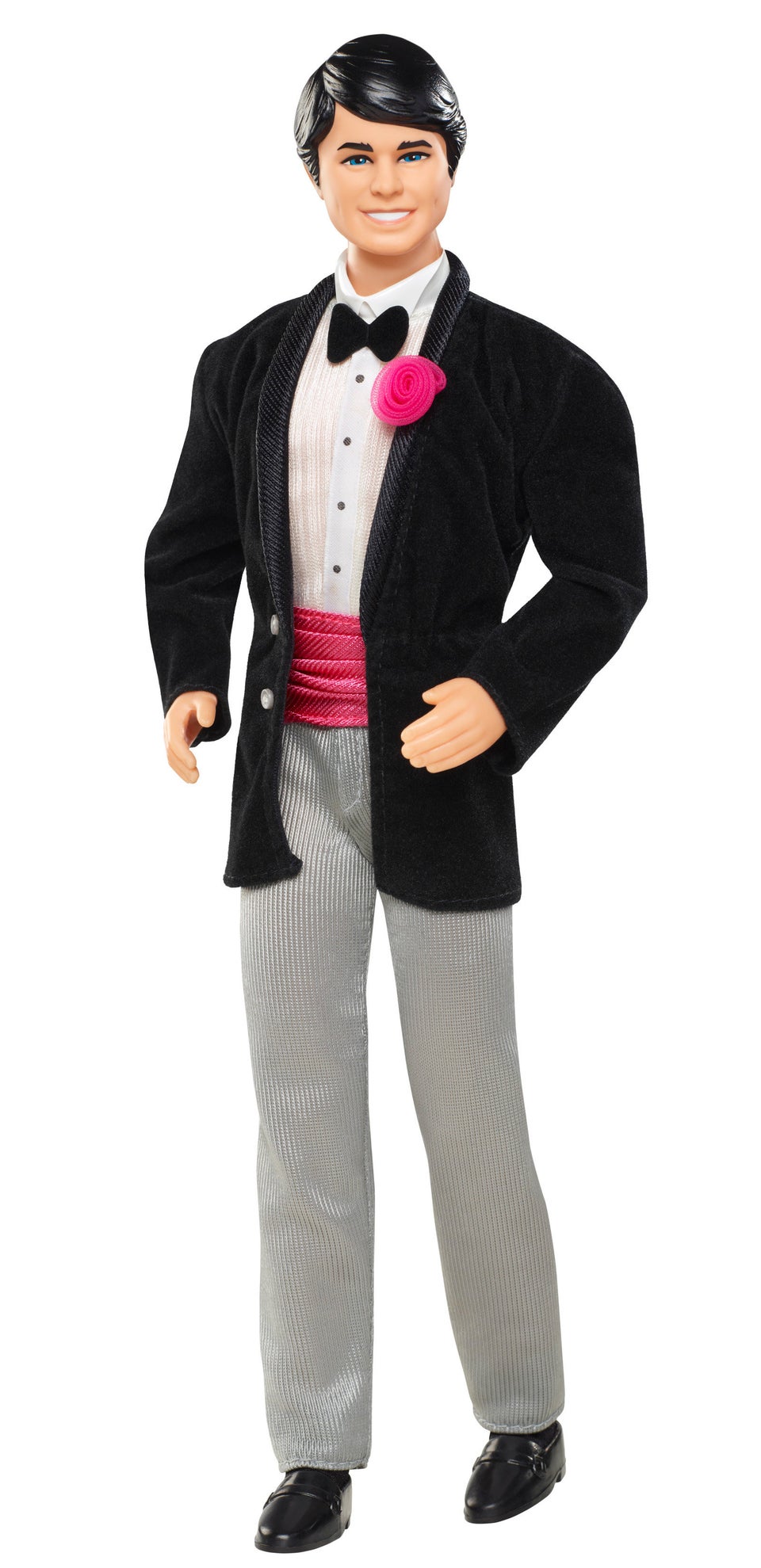 1979 Barbie And Ken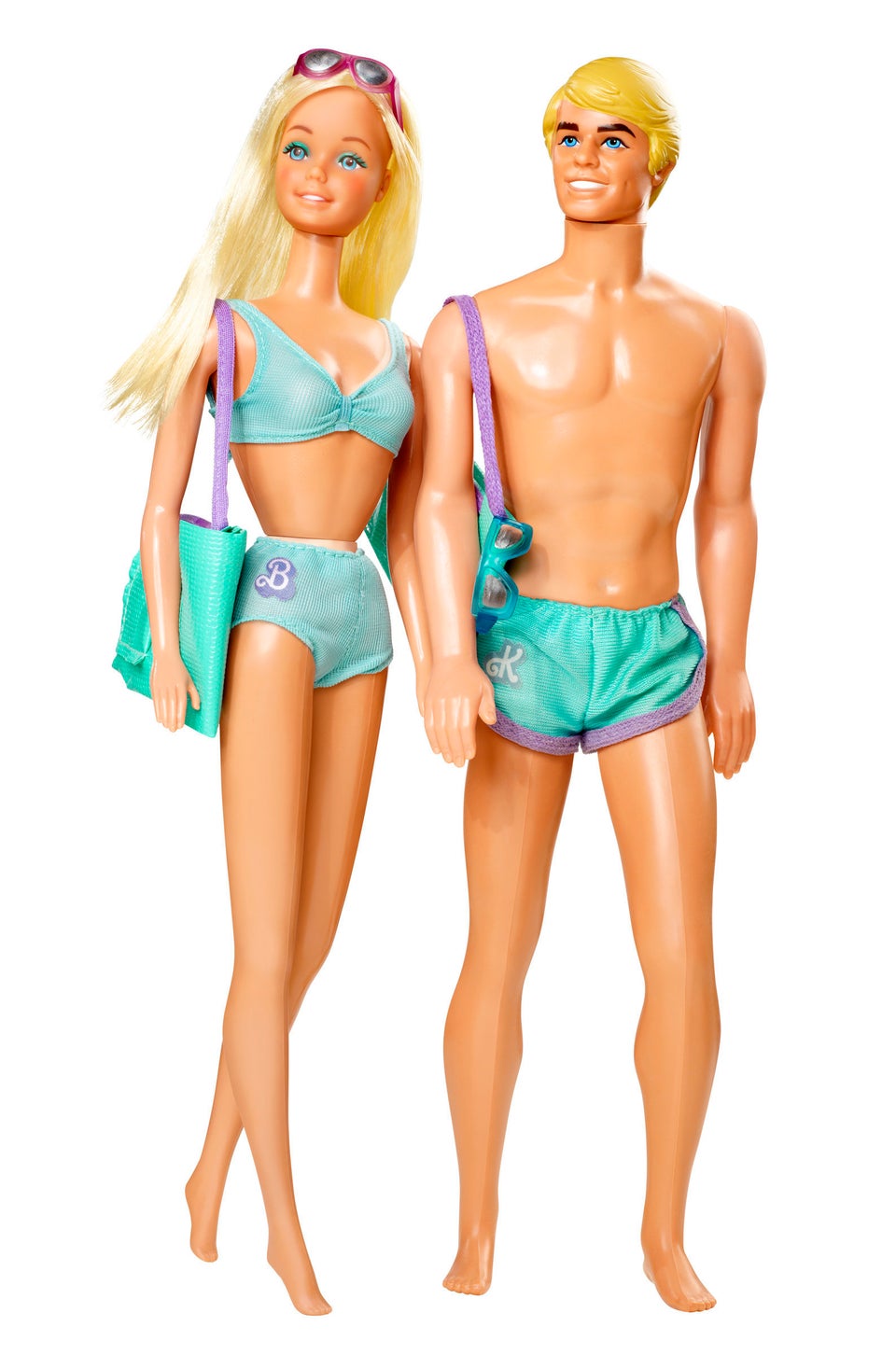 1978 Ken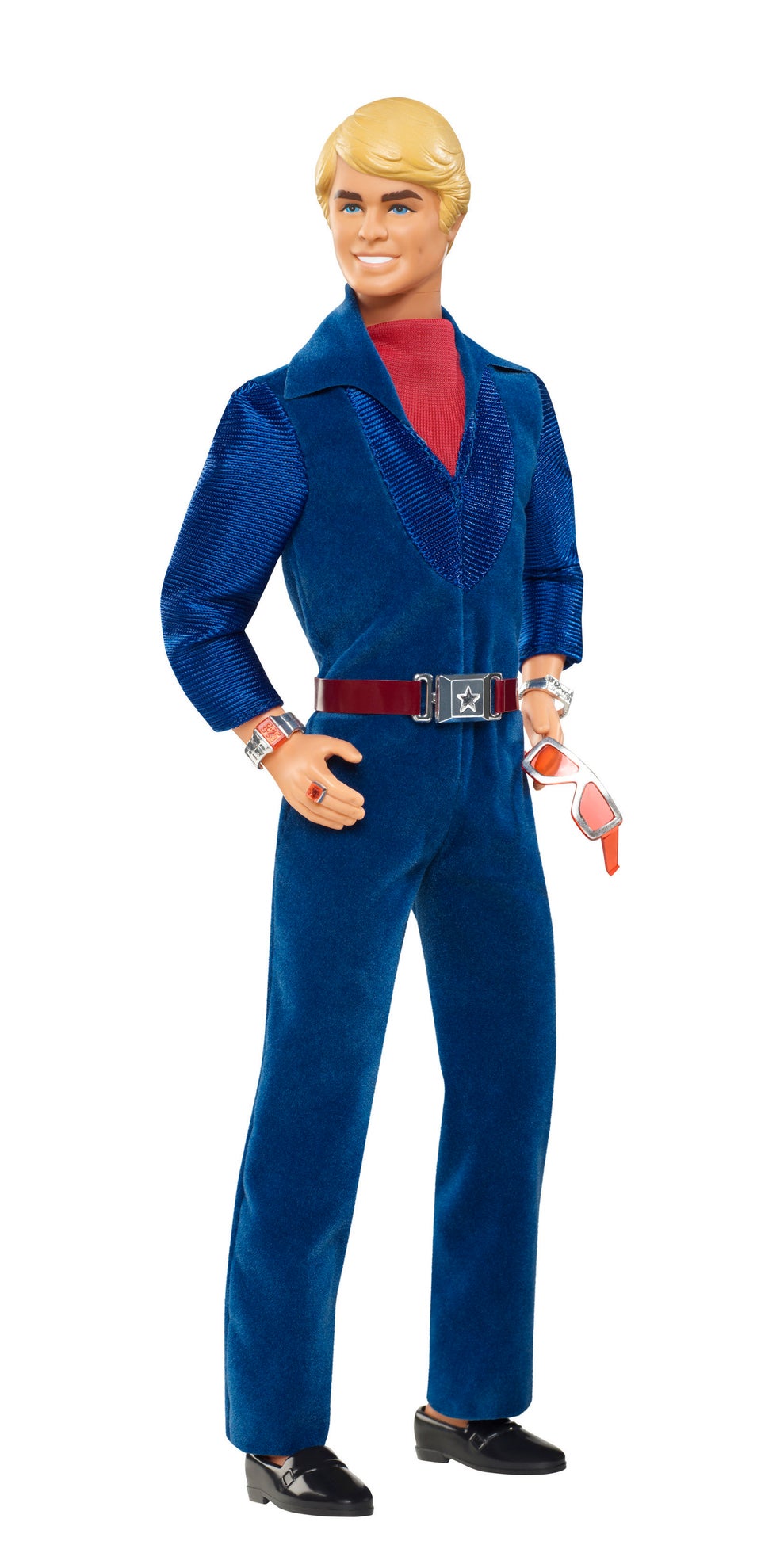 1970s Barbie And Ken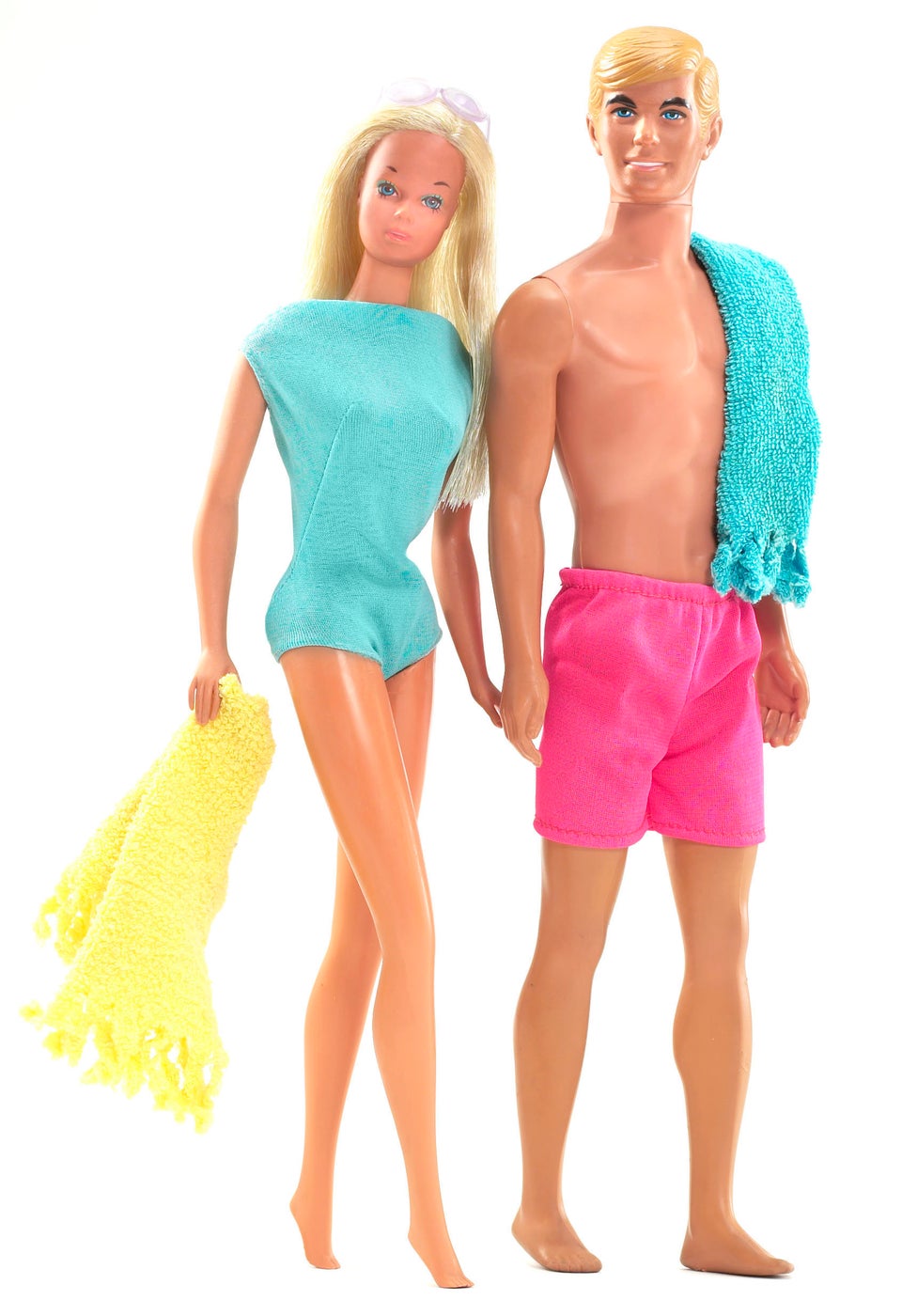 1972 Ken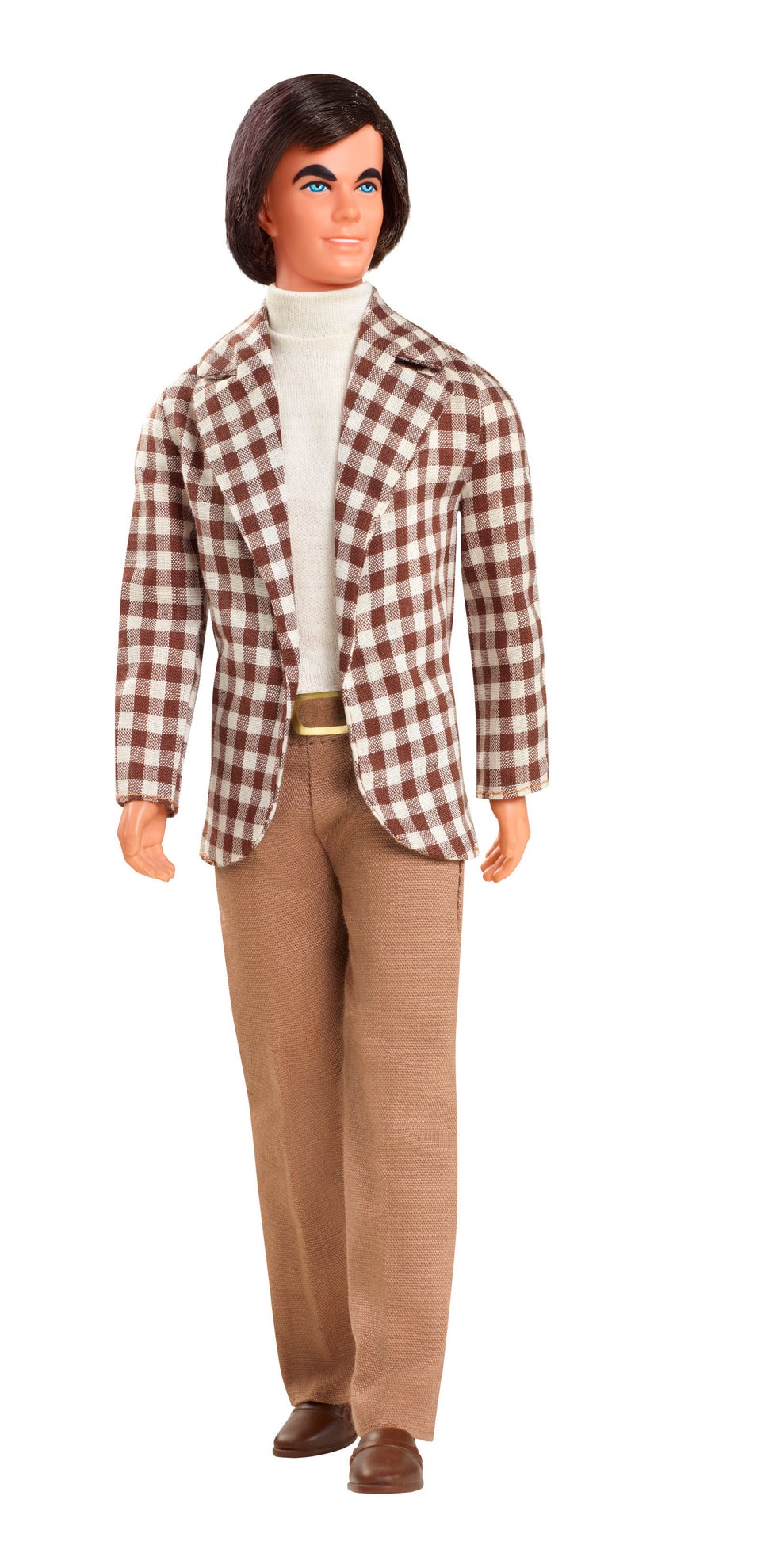 1962 Ken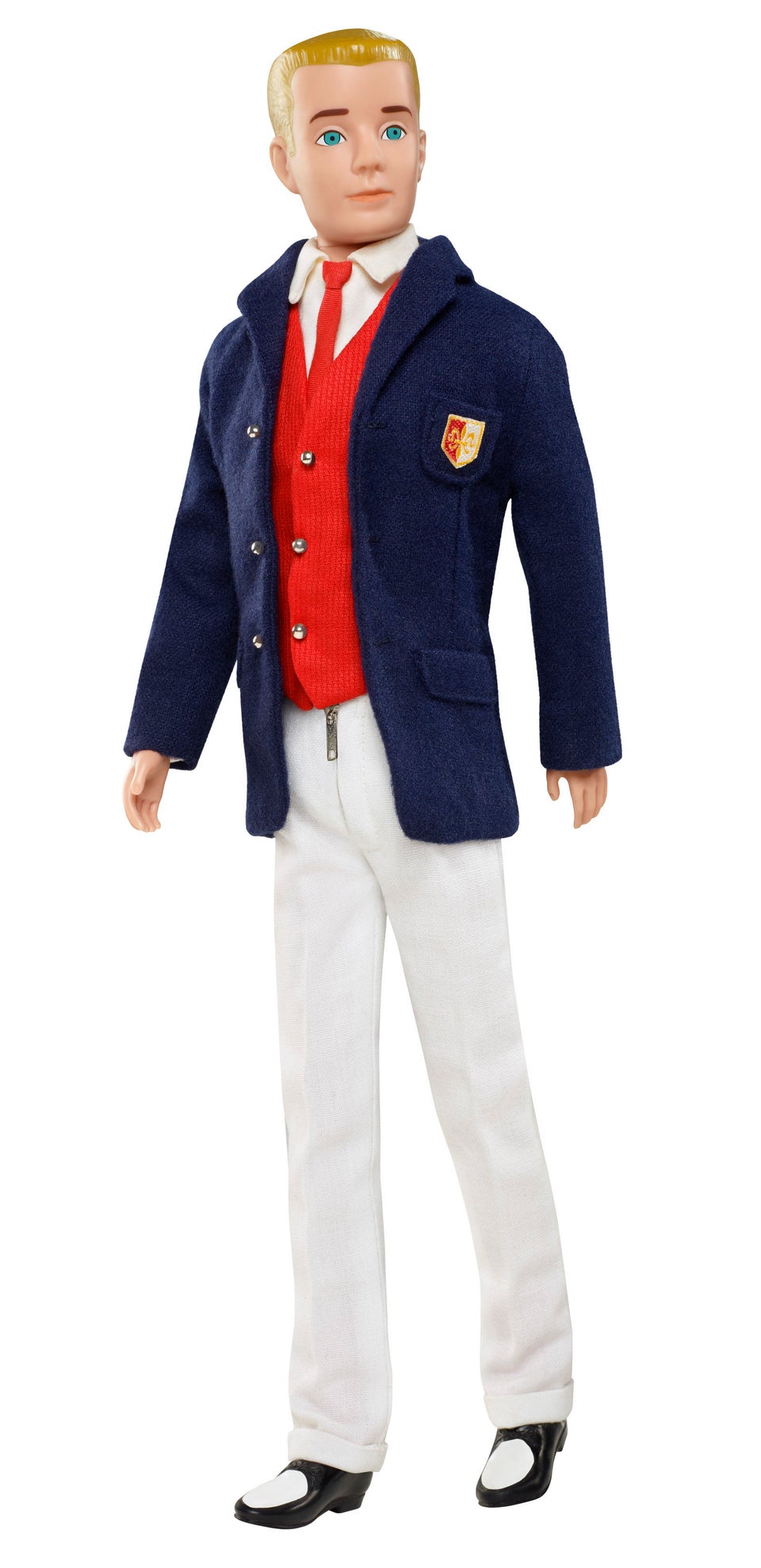 1960s Barbie And Ken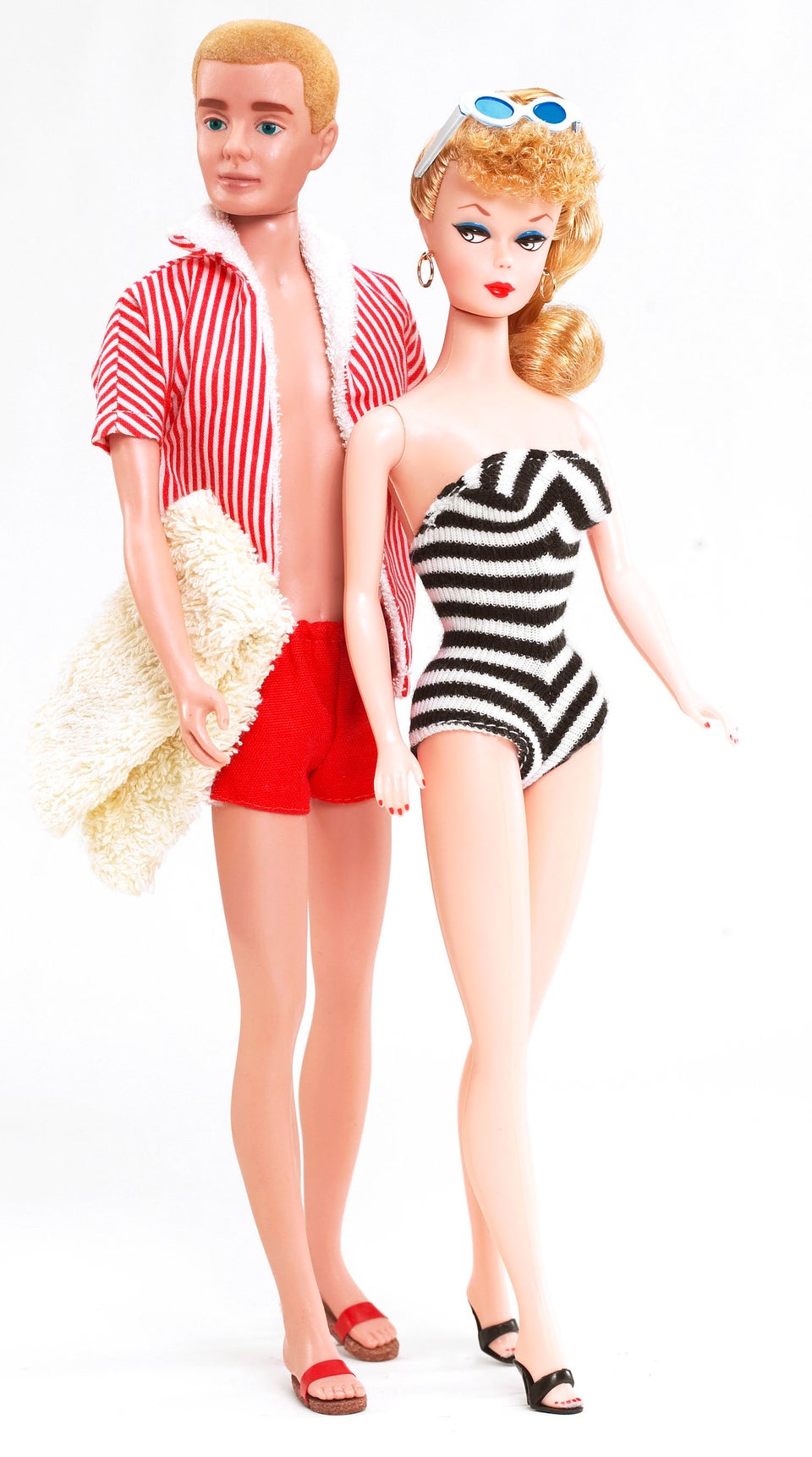 First Ken: 1961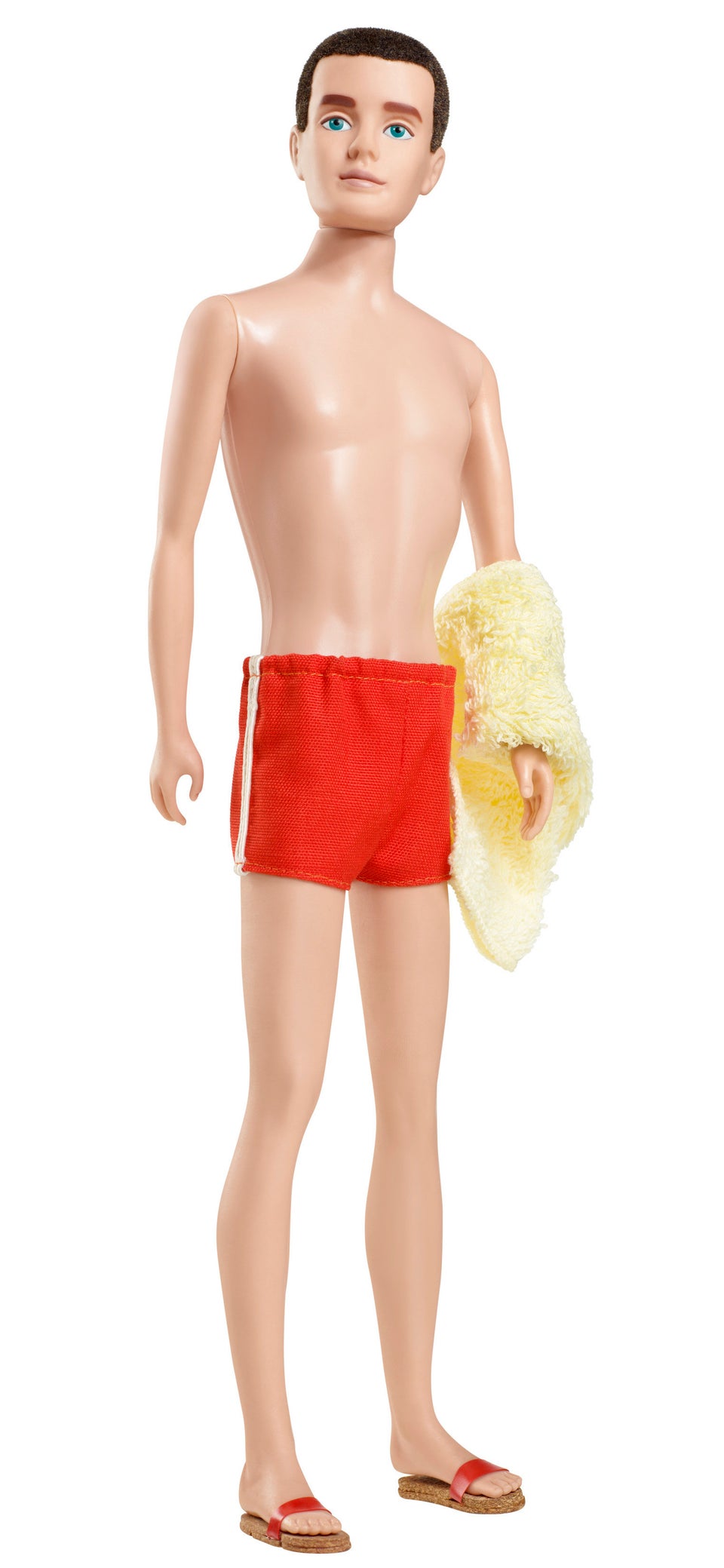 Related