Two leading Democrats on Tuesday urged President Donald Trump to recall Kenneth Haapala from his appointed position on the Department of Commerce landing team, where he also oversees the National Oceanic and Atmospheric Administration, given his history as an ardent climate change denier.
In a letter addressed to Trump, House Natural Resources Committee ranking Democrat Raúl M. Grijalva (Ariz.) and Sen. Sheldon Whitehouse (D-R.I.) ask the president to keep his promise to "drain the swamp" and "remove those linked to corporate special interests ― especially those with deep ties to the fossil fuel industry ― from positions of influence."
Haapala (who doesn't have an advanced degree in any scientific discipline, according to the lawmakers' letter) is president of the Science and Environmental Policy Project, which the lawmakers identify as a Heartland Institute project with shadowy corporate financiers that works to undermine the findings of climate science. The Institute funds an annual conference for climate change deniers, where it advocates what it euphemistically calls "free-market environmentalism."
The release contends the Science and Environmental Policy Project is funded by the oil industry, calling into question Haapala's objectivity.
Here's Haapala giving a speech in 2014 titled "Wind and Solar ― The Past or the Future":
In 2009, Haapala testified against the Environmental Protection Agency limiting the carbon dioxide emissions of major polluters of the greenhouse gas because, he argued, since plants use carbon dioxide, it couldn't really be harmful.
"Carbon dioxide is a necessary food for green plants, thus necessary for life on this planet as we generally recognize it," Haapala said, in testimony relayed by a group known as Scientists and Engineers for Energy and Environment. "Contrary to EPA claims, carbon dioxide enrichment, condemned by these regulations, is a benefit to agriculture, humanity and the planet."
"Farmers, fishermen, shipping companies, the outdoor industry, and many others rely on NOAA products to help them make a living," the legislators write, in closing. "Climate science is an important component of this work, and to deny that fact will put American businesses at a disadvantage and make our country a more dangerous place to live."
"Therefore we urge you to remove Mr. Haapala and any others who share his discredited views on climate science from the DOC landing team."
The Trump transition team did not respond to a request for comment.
Support HuffPost
The Stakes Have Never Been Higher
Before You Go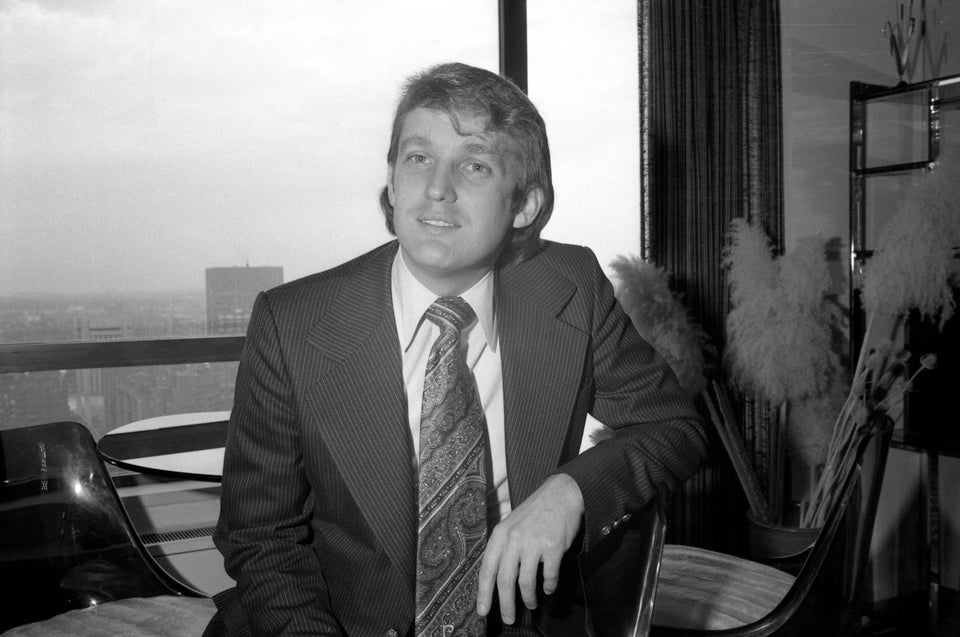 Donald Trump Over The Years
Popular in the Community