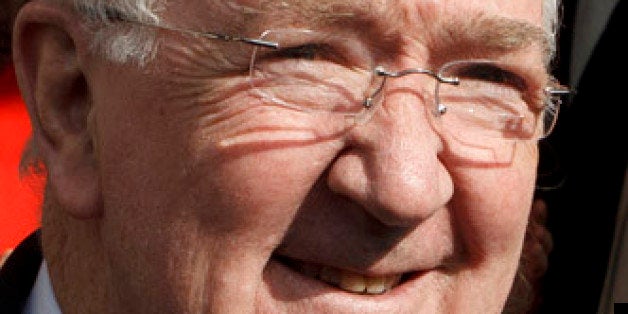 The White House announced Friday that President Barack Obama will nominate Ken Hackett, the former president of Catholic Relief Services to be the United States' ambassador to the Vatican.
Hackett is currently a consultant for the University of Notre Dame's Institute for Global Development. He was Catholic Relief Services' president from 1993 to 2012, and retired from the organization in 2012 after working there for 40 years.
The White House announcement also named Obama's nominees to be ambassadors to Brazil, Spain, Germany, Denmark and Ethiopia.
"It gives me great confidence that such dedicated and capable individuals have agreed to join this administration to serve the American people. I look forward to working with them in the months and years to come," the president said in the statement.
The nominations, including Hackett's, must be confirmed by the U.S. Senate. Hackett would be the 10th American ambassador to the Vatican since the United States established formal diplomatic relations with it in 1984.
Prior to being CRS president, Hackett served in several capacities in the humanitarian group, including being East African regional director, country representative in the Philippines, senior director of external affairs, African regional director and a staffer in Sierra Leone.
He'll fill a position that has been empty since former Holy See ambassador Miguel Diaz left the office in November. Diaz, a theologian who Obama nominated to the position in 2009, was the first Hispanic in the post. He's currently a professor at the University of Dayton.
In addition to his work at CRS, Hackett was the North American vice president of Caritas Internationalis from 1996 to 2004. From 1996 to 2011, he was part of the Pontifical Council Cor Unum for Human and Christian Development, which is the Vatican organization responsible for the church's charitable efforts.
From 2004 to 2009, Hackett was also on the board of directors of the Millennium Challenge Corporation. Earlier in Hackett's life, from 1968 to 1971, he was a Peace Corps volunteer in Ghana. He holds a Bachelor of Science degree from Boston College.
Related
Popular in the Community