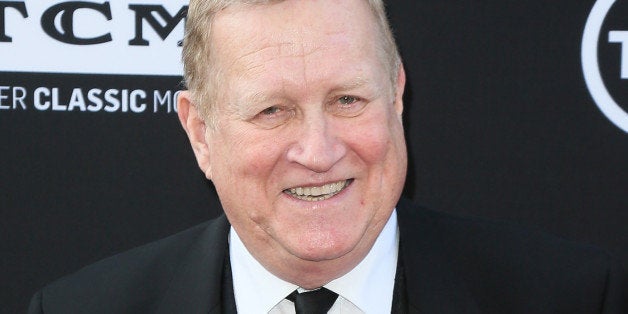 Ken Howard did not set out to be an actor, but now he's the president of pretty much every working actor in the business.
The Emmy winner for "Grey Gardens" and star of "The White Shadow" is president of SAG-AFTRA and has more than 100 film and TV credits to his name, including "In Her Shoes," "Crossing Jordan" and "The Net." Along with his film and TV work, Howard is a veteran stage actor and won a Tony in 1970. He's got a voice and a face that any casual TV or movie viewer will recognize, which makes him the perfect subject for The Huffington Post's feature, "Isn't That ... ?," designed to highlight those character actors you recognize from a variety of projects, but don't know much else about.
When Howard was in school, he said he did the typical activities, but acting wasn't one of them. "Singing was always the thing -- I played some leads in musicals," he told The Huffington Post in a phone interview. "Then when I went to college I joined a singing group. I remember one of the upperclassmen said, 'Well, you're comfortable. You should try out for a play.' I said, 'I've never done a play.' He said, 'What are you talking about? You played leads in musicals.' [Laughs.] I said 'that's true,' and I tried out."
Howard wound up doing play after play. He was an English major at Amherst and the head of the department, Walter Boughton, suggested he turn his sights toward a fellowship at Yale. He applied and got the fellowship.
"Once I was into it, I never looked back ... I guess it was something that came to me early and I was very much drawn to, but I don't recall at all thinking about [acting] or anything like that when I was a kid. I was involved with sports and student government, the regular stuff. I liked movies and all, but I did love the singing and putting on musicals and I was always comfortable with that. I liked it," he said.
Howard's first screen role was a 1969 episode of "N.Y.P.D." His scenes were cut.
"I was still doing 'Promises, Promises' on Broadway and it was a little afternoon shoot. I came in and it was one little scene, a young actor putting on makeup and they came in and they ask him a couple of questions. It was Jack Warden -- I remember liking him. It was an interesting little lesson. I had a couple of lines, but I didn't know what I was doing. He came in, and when he asked me the questions, he sort of barked them at me, like a G.I., so I was ... defensive, sort of just naturally responding to him. Then when they came around to him, he just asked it in a very low key way. He was doing it to give me something to work with," he said.
But the scenes never saw the light of day, Howard theorized it was "either because the scene wasn't needed or maybe because I was terrible." But his next role was the 1970 film "Tell Me That You Love Me, Junie Moon." He co-starred opposite Liza Minnelli. "I did a screen test for it and that always seems to be like the beginning. The other almost felt a little like an audition or something. It's interesting that it didn't make the final and I have a feeling it's probably just as well," he said with a laugh.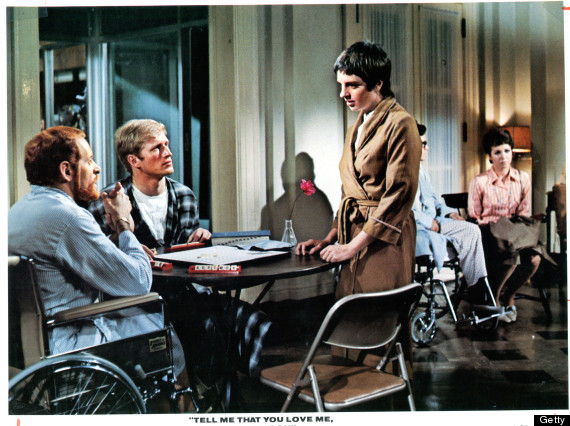 Howard counts playing Thomas Jefferson in "1776" -- both on the stage and in the movie -- as one of his favorite roles; doing the national production of "Equus" is also up there. And then there's "The White Shadow." Howard had a hand in creating the CBS series, based on some of his own experiences, with Bruce Paltrow, thanks to his connection to Paltrow's wife and Howard's sometime costar Blythe Danner. The series ran from 1978-1981 and earned four Emmy nominations, including two for Outstanding Drama Series. In order for the show to be a success, Howard said he and Paltrow determined they needed focus on reaching three key categories: TV critics, sports writers and the African-American press.
"We wanted to make it have some social value, we wanted to make it funny and not too preachy," he said. "I say rather pridefully that we did. We were very, very well-received in all those critical arenas and I think that's what gave us a chance to stay on the air."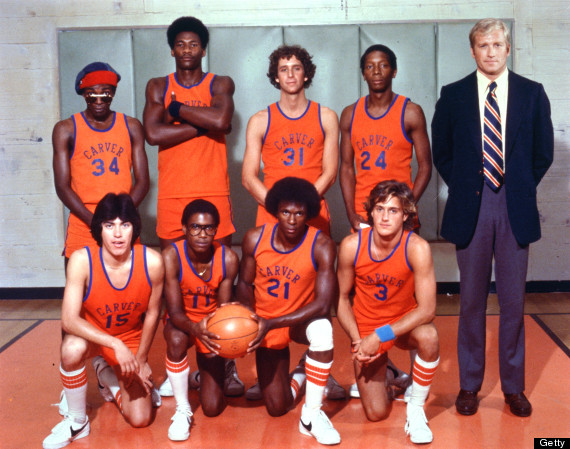 The show ended after three years, something Howard said is probably a good thing. "I had a feeling by the end of the third year because of the nature of the show, I wasn't sure what we could do next. I mean, it couldn't be like 'Welcome Back, Kotter.' It couldn't be the same kids that were always goofing around. It had to have kind of a turnover. It would kind of be the same story again unless it got a little too comedic and not meaningful. It may have ended when it should have ended," he said.
On stage, Howard last played Tip O'Neill in "According to Tip," a one man show in 2007. "I remember thinking, 'I don't know if this is the last time I'll do a role on stage, but it would be OK if it was,'" he said. "Because I was pushing 65 and it would've meant it was 40 years worth from the first Broadway show to that. It seemed to have a nice shape to it."
Howard recently appeared on "30 Rock" as Hank Hooper, the lovable boss of Kabletown. "I had a ball doing '30 Rock' too," he said. "Great writing from Tina Fey and that staff of writers. That was a real delight. I was tickled that I got the opportunity to do that."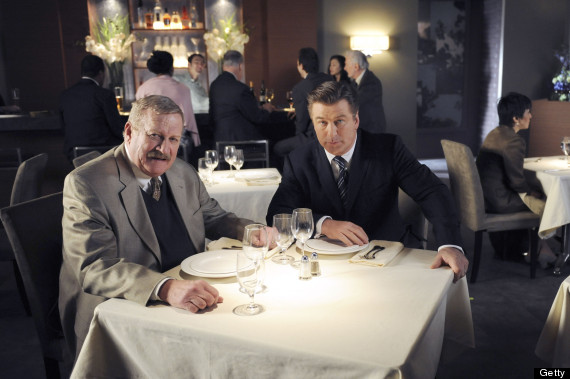 Still, despite his massive body of work, Howard said he's usually recognized for being Ken Reeves on "The White Shadow," a role he'd be happy to forever be remembered by.
"Although I love the stage and my fondest memories in a way are from days on Broadway and playing various parts, but I guess the truth of it is, when all is said and done, I'm proud of ['The White Shadow']," he said.
At 6-foot-6 and 69 years old, Howard said he has experienced some typecasting. "Well, nobody's going to ask me to play Napoleon," he said. "I don't think too much [typecasting], I mean, maybe a little. It depends also on the casting director and the director's knowledge of my career ... I never mind going in for an audition for something. The only time it bothers me is ... once in a blue moon they'll want me to come meet and I'll hear later, 'You know he was fine but he's just a little too tall. He's just too big.' I'm like, 'I'm really 6-foot-6. I didn't need to drive across town -- I really am what it says I am.' That's frustrating. But mostly I have no complaints. I'm happy to be in the game. I'm right in between films. I just finished one and am about to start another one. I can't complain."
Howard's career has spanned over 40 years, with awards peppered throughout. In addition to the Emmy he won for HBO's "Grey Gardens," Howard took home a Tony in 1970 for "Child's Play."
"I got off to a very fast start. I was very lucky," he said when asked to describe his career. "I was ready, I had done enough work that I was comfortable with what I was being asked to do, but I did really move quickly both financially and in terms of being established. That was great. It afforded me the chance to make choices that weren't always based on how much I was going to get paid. Some very interesting creative choices. After 'The White Shadow' was over I did some more work, but then I wound up taking a year off to teach at Harvard. It afforded me the chance to have a variegated career -- a very interesting one."
Now that he's older, he said he's often considered to play heads of companies or political leaders and fathers of grown daughters. While Hollywood may be youth-oriented, Howard said he's sticking around.
"I plan to keep working until I drop."
Related
Before You Go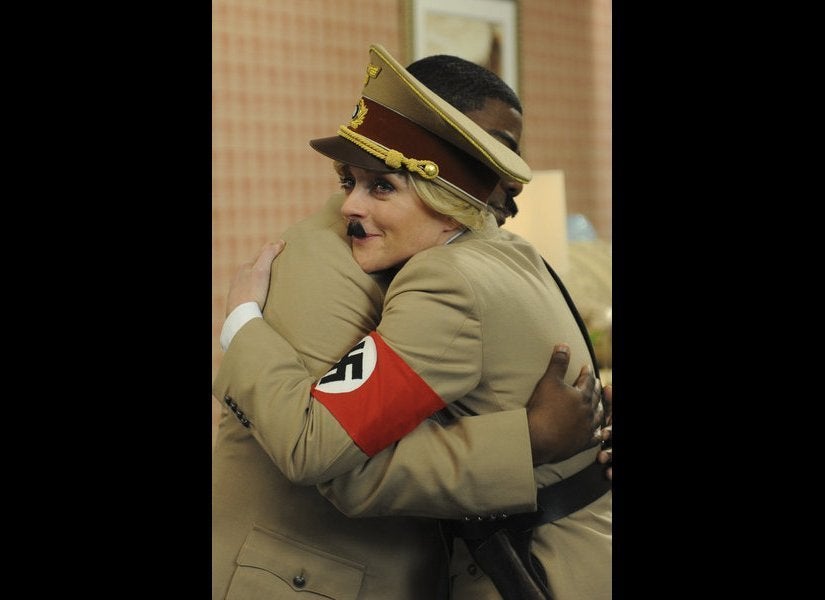 30 Rock
Popular in the Community