AUSTIN, Texas (AP) — The impeachment trial of Texas Attorney General Ken Paxton moved Friday into the hands of a Senate jury that was deciding whether the embattled Republican should be removed from office over corruption allegations that have shadowed him for years.
The jury of mostly GOP senators met for about eight hours, in secret, without emerging for a vote. Deliberations were set to resume Saturday.
The deliberations pushed Paxton, whose three terms in office have been marred by scandal and criminal charges, closer to a defining test of his political durability after an extraordinary impeachment that was driven by his fellow Republicans and has widened party fractures in America's biggest red state. For nearly a decade, Paxton has elevated his national profile by rushing his office into polarizing courtroom battles across the U.S., winning acclaim from Donald Trump and the GOP's hard right.
Making one final appeal to convict Texas' top lawyer, impeachment mangers who included Paxton's former friends cast him as a crook. The time has come, they argued, for the state and the Republican Party to sever ties.
"If we don't keep public officials from abusing the powers of their office, then frankly no one can," Republican state Rep. Andrew Murr, who helped lead the impeachment in the Texas House, said in his closing arguments.
If convicted, Paxton would become Texas' first statewide official convicted on impeachment charges in more than 100 years. A verdict could arrive later Friday.
In an angry and defiant rebuttal, Paxton lawyer Tony Buzbee unleashed attacks on a wide-ranging cast of figures both inside and outside the Texas Capitol, mocking a Texas Ranger who warned Paxton he was risking indictment and another accuser who cried on the witness stand.
Leaning into divisions among Republicans, Buzbee portrayed the impeachment as a plot orchestrated by an old guard of GOP rivals. He singled out George P. Bush, the nephew of former President George W. Bush who challenged Paxton in the 2022 Republican primary, punctuating a blistering closing argument that questioned the integrity of FBI agents and railed against Texas' most famous political dynasty.
"I would suggest to you this is a political witch hunt," Buzbee said. "I would suggest to you that this trial has displayed, for the country to see, a partisan fight within the Republican Party."
Paxton, who until Friday had attended only the first few hours of the trial, sat at the defense table and sipped from a cup, occasionally picking up his cellphone.
His return did not go unnoticed.
"He hasn't even bothered to be here for the whole trial," Murr said. "Clearly he thinks he might get away with this."
In the Senate gallery were three of Paxton's former deputies who reported him to the FBI in the 2020, accusing him of breaking the law to help Austin real estate developer Nate Paul. All of them testified, included the former Texas Ranger, David Maxwell.
Their whistleblower accounts launched an FBI investigation that will continue regardless of the verdict. Federal prosecutors investigating Paxton took testimony in August before a grand jury in San Antonio , according to two people with knowledge of the matter who spoke on condition of anonymity because of secrecy rules around the proceeding.
One said the grand jury heard from Drew Wicker, Paxton's former personal aide. At the impeachment trial, Wicker testified that he once heard a contractor tell Paxton he would need to check with "Nate" about the cost of renovations to the attorney general's Austin home.
Paul was indicted in June on charges of making false statements to banks to obtain more than $170 million in loans. He has pleaded not guilty.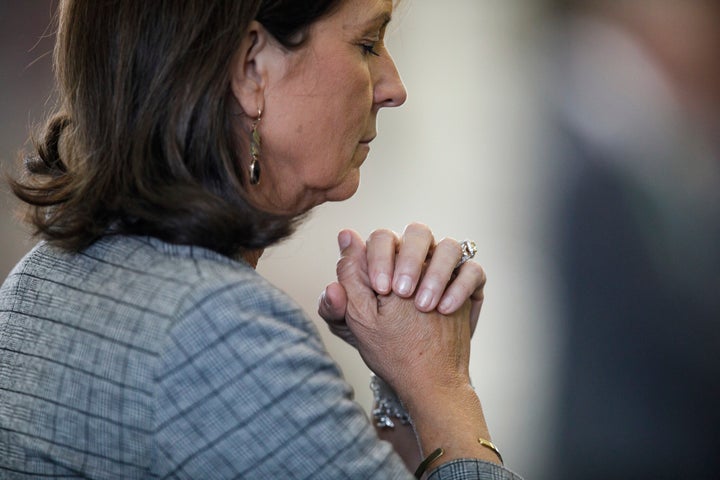 During closing arguments, the defense told senators there was either no evidence for the charges or that there wasn't enough to rise beyond a reasonable doubt. The House impeachment managers, by contrast, walked through specific documents and played clips of testimony by the deputies who reported Paxton to the FBI.
The last word of closing arguments came from one of Paxton's former friends, Republican state Rep. Jeff Leach, who said he "loved" his onetime political mentor and that they attended church together. Still, he told senators, Paxton deserved punishment.
One of the impeachment articles centers on an alleged extramarital affair Paxton had with Laura Olson, who worked for Paul. It alleges that Paul's hiring of Olson amounted to a bribe. She was called to the witness stand but ultimately never testified. Another article alleges the developer also bribed Paxton by paying for his home renovations.
The verdict will be decided by 30 of the 31 state senators, most of them Republicans. Convicting Paxton on any of the 16 articles of impeachment requires a two-thirds majority, meaning if all 12 Democrats vote to convict, they would need nine Republicans to join them.
Deliberations will be done privately. Republican Lt. Gov. Dan Patrick has said the trial will continue through the weekend if necessary.
Paxton received renewed support from Trump on Thursday, as the former president blasted the impeachment as "shameful" in a social media post.
For years, Trump has fanned the flames of his supporters' distrust of the FBI in the face of legal troubles. Buzbee leaned into those misgivings Friday and his words at times appeared aimed at an audience beyond the senators in the room.
"Do we believe that the FBI is always on the up and up?" he said. "Or can we all agree that sometimes they pick and they choose who they go after?"
He pleaded not guilty in the state case, but his lawyers have said removal from office might open the door to a plea agreement.
Bleiberg reported from Dallas. Associated Press reporter Juan A. Lozano contributed to this report from Austin.
Support HuffPost
The Stakes Have Never Been Higher
Popular in the Community