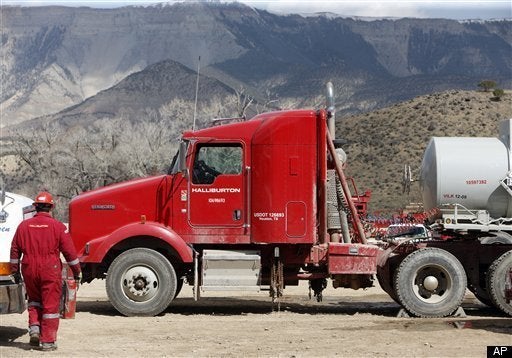 Interior Secretary and former Colorado Senator Ken Salazar this week vowed to 'fully consider' congressional input as his department decides whether to toughen oversight over the controversial natural gas extraction method known as hydraulic fracturing. Salazar's promise comes as Colorado's representatives are leading the charge for tighter regulations.
Hydraulic fracturing, also known as fracking, entails the high-pressure pumping of water and chemicals into the ground in order to free up natural gas for extraction. Environmentalists have long been critical of an exemption in the 2005 Safe Drinking Water Act that allows drilling companies to keep secret the chemicals used in the fracking process. The exemption has come to be known as the Halliburton Loophole, after the company that invented that invented fracking.
Salazar announced in November that the Interior Department was considering whether to change regulations to compel energy companies to disclose the contents of fracking chemicals.
Responding to concerns voiced by congressional Republicans this week, Salazar assured in a letter that, "[s]hould the Department move forward with disclosure requirements, which some in the industry have supported, we will do so in a fashion that fully considers public and Congressional concerns."
Meanwhile this week, Colorado representatives Diana DeGette and Jared Polis, both of whom have championed legislation to force disclosure of fracking fluid in the past, were among the 46 members of Congress to sign a letter to Salazar encouraging disclosure rules.
Thanks to oil and gas regulations passed by the state legislature in 2009, Colorado is one of just 4 states that already requires energy companies to disclose chemicals used in the fracking process.
REAL LIFE. REAL NEWS. REAL VOICES.
Help us tell more of the stories that matter from voices that too often remain unheard.