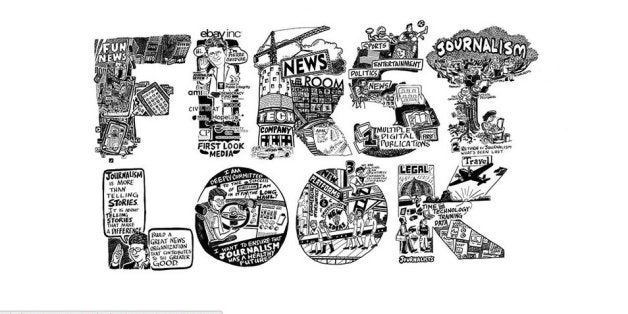 First Look Media is going through yet another messy break up with one of its journalists.
"I am one of a many employees who was hired under what were essentially false pretenses," Silverstein wrote. "We were told we would be given all the financial and other support we needed to do independent, important journalism, but instead found ourselves blocked at every step of the way by management's incompetence and bad faith ..."
Funded by billionaire eBay founder Pierre Omiydar, First Look was supposed to be home to a number of high-profile, stand-alone publications helmed by some of journalism's biggest names. But the only publication First Look has succeeded in launching is The Intercept, which focuses on national security and features the work of Glenn Greenwald, Laura Poitras, and Jeremy Scahill. Silverstein originally worked for Racket when he joined First Look, but when the project was shuttered, he transferred to The Intercept, where he lasted two months.
"You know what's cool about being a former employee of First Look/The Intercept?" Silverstein wrote on Facebook. "That Glenn Greenwald, Jeremy Scahill, Betsy Reed and Pierre Omidyar all believe in Free Speech and the First Amendment so they won't mind my writing about my time working for and with them."
"Tentative title: "Welcome to the Slaughterhouse," he continued.
Silverstein aimed much of his ire directly at Omiydar, whom he claimed cares little for the personal well-being of the Racket staff despite promising to treat his employees with "dignity."
"[W]hen the company pulled the plug some months back, it fired the remaining staff and told them to clear out of the office immediately, that very day, to take their things and get out and FL would generously give them one month severance," wrote Silverstein. "I am pretty sure the Koch Brothers treat fired workers with greater respect." (Silverstein later clarified that the company had given employees three months of severance pay.)
In a statement to The Huffington Post, The Intercept said Silverstein clashed with various members of the staff before his departure.
"Ken Silverstein joined the staff of The Intercept this past December, roughly two months ago," the statement read. "Last week, in the wake of repeated conflicts with Intercept editors, researchers and fact checkers, he resigned. We wish him the best of luck in the future."
Silverstein and Taibbi are among several several First Look employees who have critiqued their former employer on their way out the door. Natasha Vargas-Cooper -- who along with Silverstein conducted a two-part interview with "Serial" prosecutor Kevin Urick -- resigned from First Look in January and began working at Jezebel. Vargas-Cooper criticized the company on her blog for failing to print an email correspondence between Urick and "Serial" host Sarah Koenig.
Though Silverstein appears to have deleted his Twitter account, Taibbi tweeted his former colleague words of encouragement early Monday morning:
Silverstein declined to comment further on his departure.

Calling all HuffPost superfans!
Sign up for membership to become a founding member and help shape HuffPost's next chapter