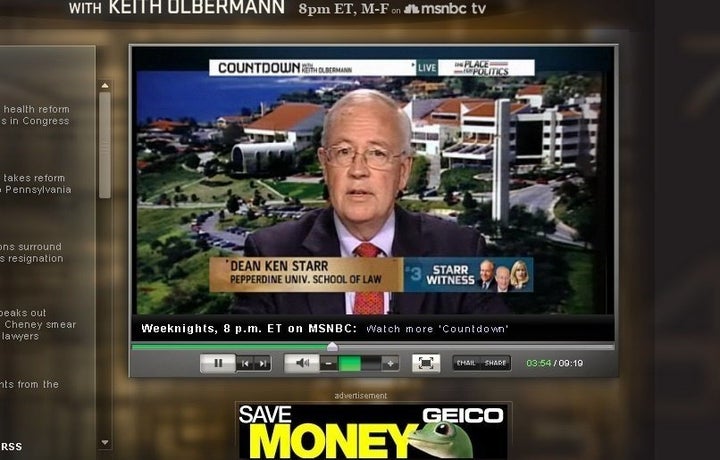 Ken Starr appeared on MSNBC's Countdown on Monday night, speaking with guest host Lawrence O'Donnell. Starr isn't exactly a popular figure on the program, often criticized by and never making an appearance with regular host Keith Olbermann. But on this issue, Olbermann was happy for Starr to appear and refute Cheney. He relayed a message through O'Donnell, "that's how seriously we both take this, that even we agree on it."
Starr explained the role of lawyers in the American justice system and why it's considered appropriate for them to work in defense of an accused criminal. He drew both literary analogies, pointing out the judicial responsibilities felt by Atticus Finch, and historic comparisons, explaining how John Adams was once called upon to defend the British Redcoats in a court of law. As for the specific message being spread by Cheney and her organization, Keep America Safe, Starr did not mince words.
"This was very unwise, and really and out-of-bounds characterization and challenge to good, honorable lawyers."
Popular in the Community