An unemployed British man might soon be "stinking" rich after he found a 6-pound lump of ambergris on a Lancashire beach.
Ken Wilman was walking his dog along Morecambe beach when the canine became interested by what Wilman initially thought was a large, smelly rock.
Little did he know that the big, stinky lump might fetch him a small fortune. Wilman rushed back to the beach after a web search revealed the identity of his find.
"How much it's worth will depend on how fresh it is," Hill told the Mirror. "There are places in Europe that will buy it from you. They will age it, like a fine wine, and then test it for perfume." Given that finds can be so lucrative, it isn't surprising that some people who style themselves professional beachcombers hunt down the whale secretion for a living.
"Whilst whaling is much reduced, these beautiful creatures are losing ground to a whole plethora of destructive issues, including over-fishing and drowning in nets, pollution, habitat destruction and climate change," conservationist Dylan Walker told the BBC in 2012.
Related
Before You Go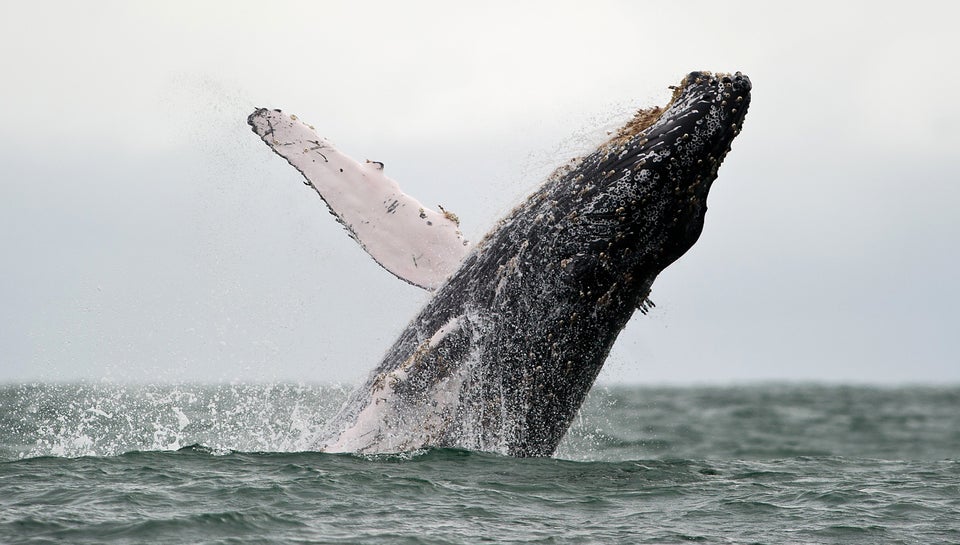 Whales In Action
Popular in the Community