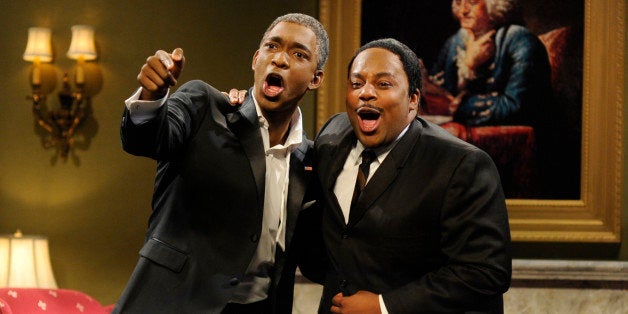 His announcement comes at the heels of comments from fellow cast member Jay Pharoah regarding the hiring -- or lack of hiring -- black cast members. Last month, Pharoah told MSNBC's theGrio that "SNL" producers "need to pay attention" to diversity and suggested they hire black female comedian Darmirra Brunson.
Pharoah isn't known for playing women on "SNL," unlike Thompson, who has impersonated Maya Angelou, Whoopi Goldberg, Star Jones and other black women throughout his tenure. Considering the lack of black female cast members, Thompson presumes that "SNL" simply will avoid sketches with black women: "I don't know. We just haven't done them. That's what I'm saying. Maybe [Pharaoh] will do it or something, but even he doesn't really want to do it."
He's not alone. Former cast member Chris Rock generally does not dress in drag in his career, although in a 2011 interview with Vibe, he denied that crossdressing was a phenomenon for black male comedians. "[The black community] doesn't have that many movies, so if there's only four black movies in a year and two of them star black men in dresses, I could see how that would upset some people," he said.
Both Thompson and Pharoah have offered explanations for the lack of black female cast members on the show. Thompson said that the producers, "just never find ones that are ready," and Pharoah said that landing a position on the cast is all about timing. "Some people choke up," he said. "Some people burn their bridges by saying things they shouldn't say either. You just have to be very political about your delivery, what you say, and your performance."
Impressions of celebrities such as Will Smith, Jay Z and Denzel Washington have cemented Pharoah's place in the cast. His most famous impersonation, that of President Obama, was previously played by Fred Armisen. The First Lady has only made appearances on "SNL" in guest appearances as portrayed by Maya Rudolph, the show's most recent black female cast member before she left in 2007.
As live television is one of the most volatile mediums in entertainment, several factors must be considered when hiring staff, cast members, hosts and musical guests. Talent scouts review actors at comedy institutions such as the Upright Citizens Brigade Theater, Second City and The Groundlings, and potential new cast members typically undergo a rigorous process of auditions before being brought on the show. It's not uncommon for cast members to be rejected several times before being hired.
Some have continued to blast the sketch comedy show for its lack of diversity since the announcement of its six new cast members: five white men and one fair-skinned woman of mixed descent (a high-profile addition to the writing staff is black stand-up comic Michael Che).
I was on the L train today with 5 black women who are funnier than Kenan Thompson.

— Erin Gloria Ryan (@morninggloria) October 15, 2013
What do you think? Answer in our poll below.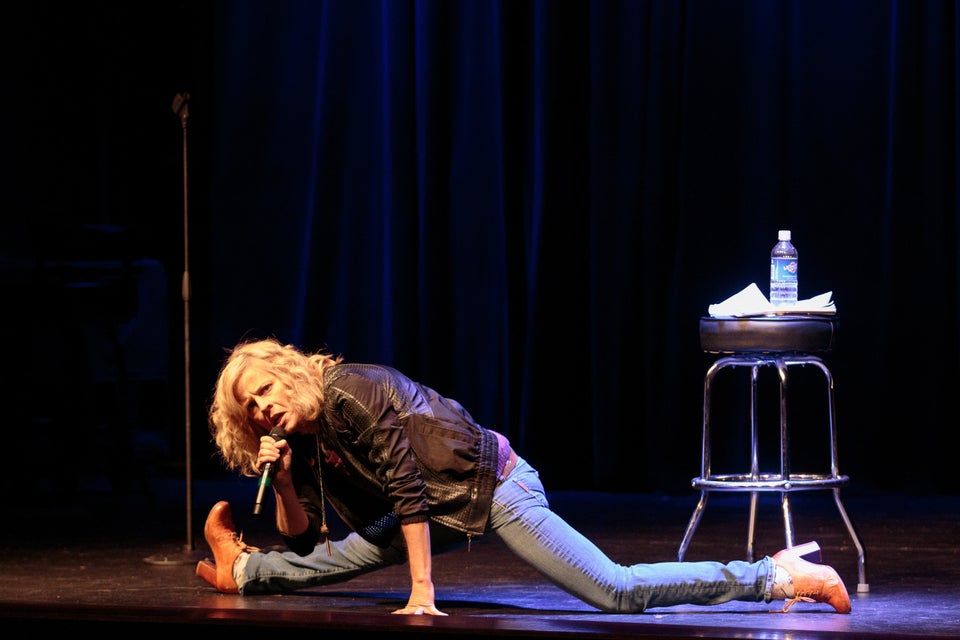 Funny Women We Love
Popular in the Community