Pepsi was trying to project a global message of unity, peace and understanding. Clearly we missed the mark, and we apologize. We did not intend to make light of any serious issue. We are removing the content and halting any further rollout. We also apologize for putting Kendall Jenner in this position.
You know how teachers in well-intentioned, but unavoidably cringey '90s movies starring some nice white lady tried to appeal to the youth by having her rap Shakespeare?
Well, a new Pepsi ad featuring Kendall Jenner is kind of like that, but somehow even more terrible. This two-and-a-half-minute disaster co-opts imagery of the various protests that have taken place before and after Donald Trump's election, as well as the anger felt by many people, especially millennials, for the brand's benefit.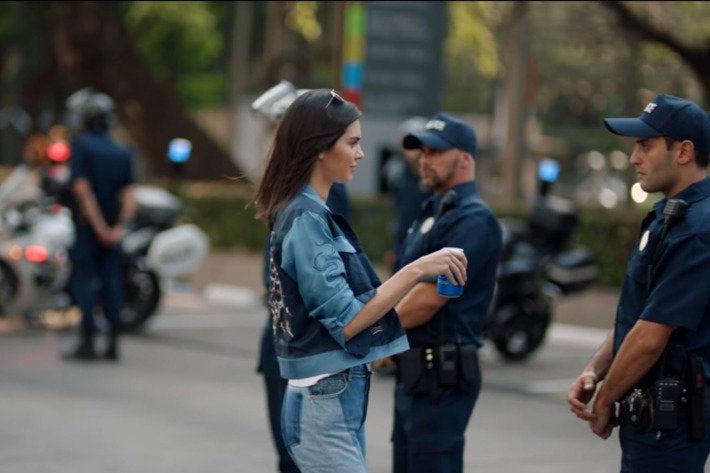 The ad follows the reality TV star as she joins a crowd of young people marching by her totally casual street-side photoshoot. Whipping off her blond wig and smearing her lipstick, young Jenner picks up a Pepsi as her contemporaries of all races and orientations smile at her and fist bump along. Seriously. Someone actually fist bumps her.
That's when the supermodel approaches a line of policemen monitoring the protest and hands a particularly attractive officer a Pepsi. Of course, he takes a sip, prompting the crowd to erupt in cheers. Duh, all we need to solve policing issues in this country is a refreshing beverage.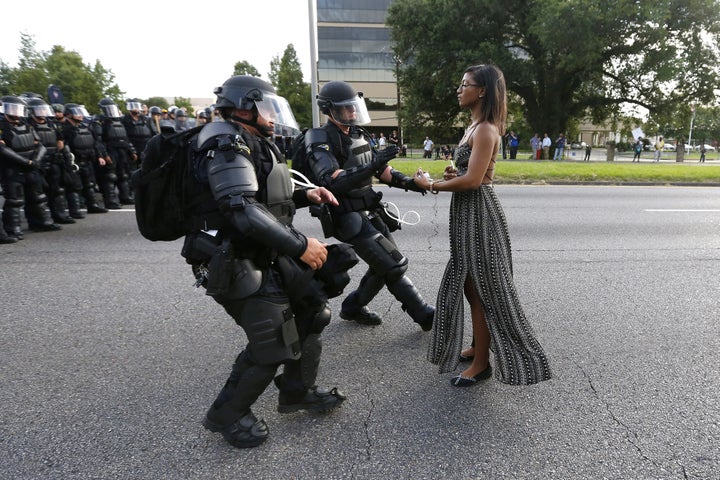 The image of Jenner approaching the police line is all too similar to the widely shared photo of Black Lives Matter protester Ieshia Evans in Baton Rouge in 2016, as Elle notes. Unlike Jenner, however, Evans was arrested. If only she had a Pepsi in hand.
Despite considerable backlash to the ad on social media, Pepsi is standing by the commercial.
"This is a global ad that reflects people from different walks of life coming together in a spirit of harmony, and we think that's an important message to convey," the company said in a statement to Adweek on Tuesday.
Before You Go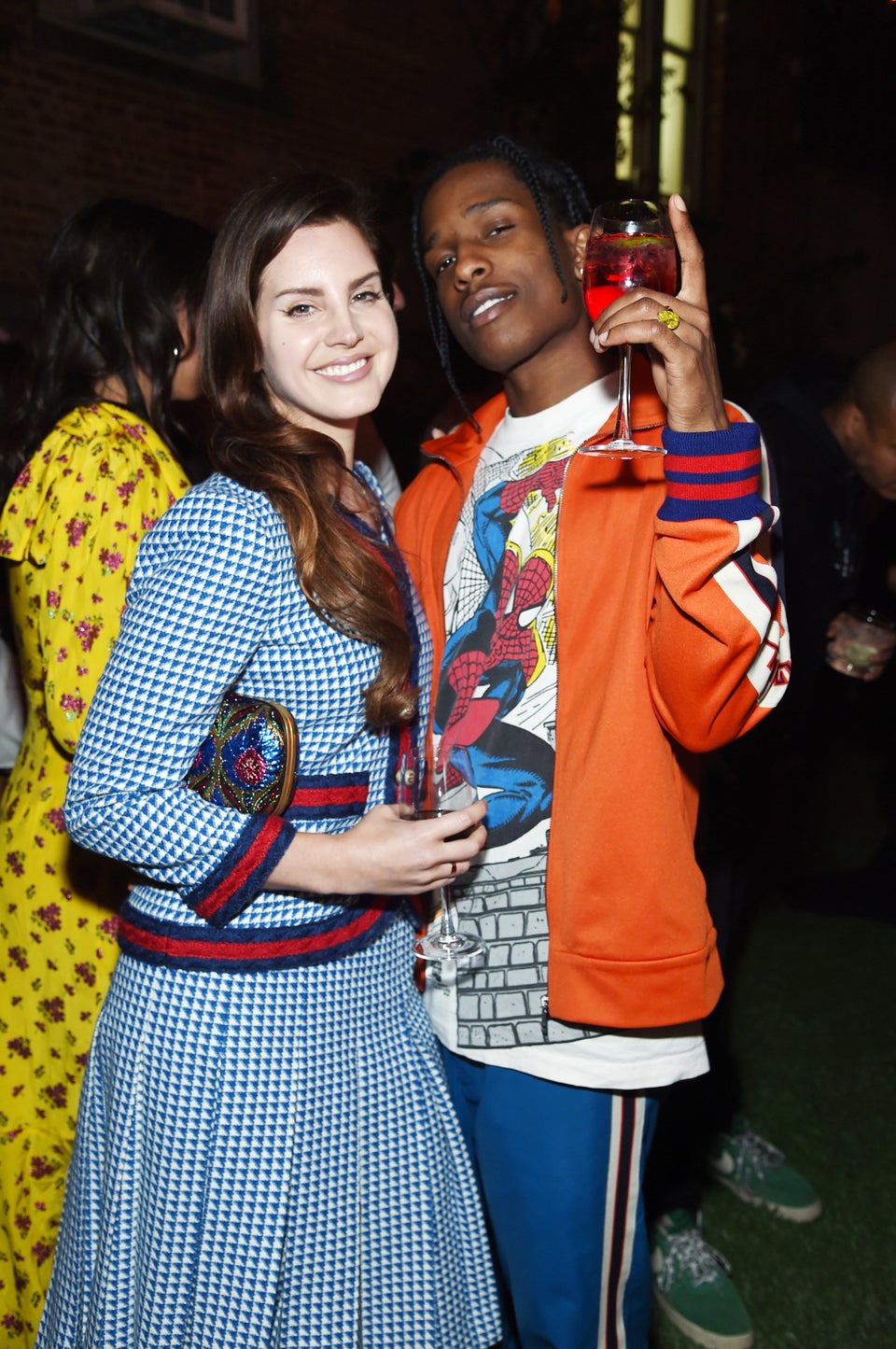 Celebrity News & Photos: 2017
Popular in the Community