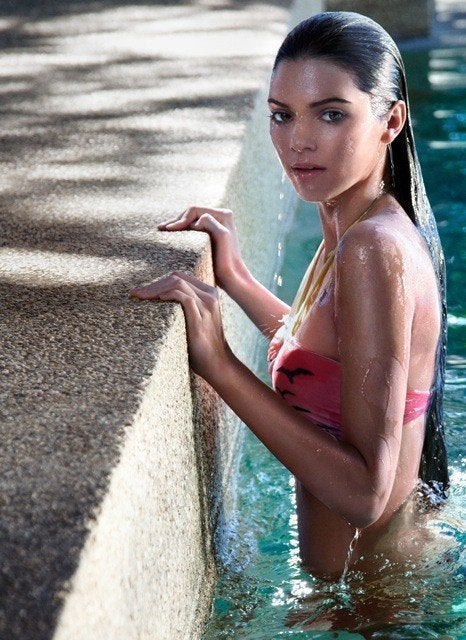 Cellulite, wrinkles, lovehandles -- that's the kind of stuff we expect to get Photoshopped (not that they need to be, but that's a whole other story). But a 16-year-old with nary a ripple on her teeny body? Airbrushing is simply unnecessary.
Alas, Kendall Jenner seems to have gotten a decent dose of The Photoshop in her most recent bikini shoot for Flavor Magazine, a French fashion publication. The Kardashian sib (and HuffPost blogger) shared pics from the shoot with Celebuzz, writing, "I am soooo excited to show you guys these shots from my FLAVOR magazine shoot!! The pics were taken by the amazing Sinisha Nisevic at the famous Goldstein House in Beverly Hills!"
The setting is indeed gorgeous, as is the young reality star. Yet there's a slightly plastic quality to each photo -- is it just us or does everything about Kendall seem too glossy, too perfect? For a young woman who needs no airbrushing at all (see: Kendall in real life), she seems to have received a serious smoothing-over.