Shortly after the show wrapped, the BFFs were snapped backstage in the daring looks and strappy sandals they chose for the after party. It wasn't long before they hit the road: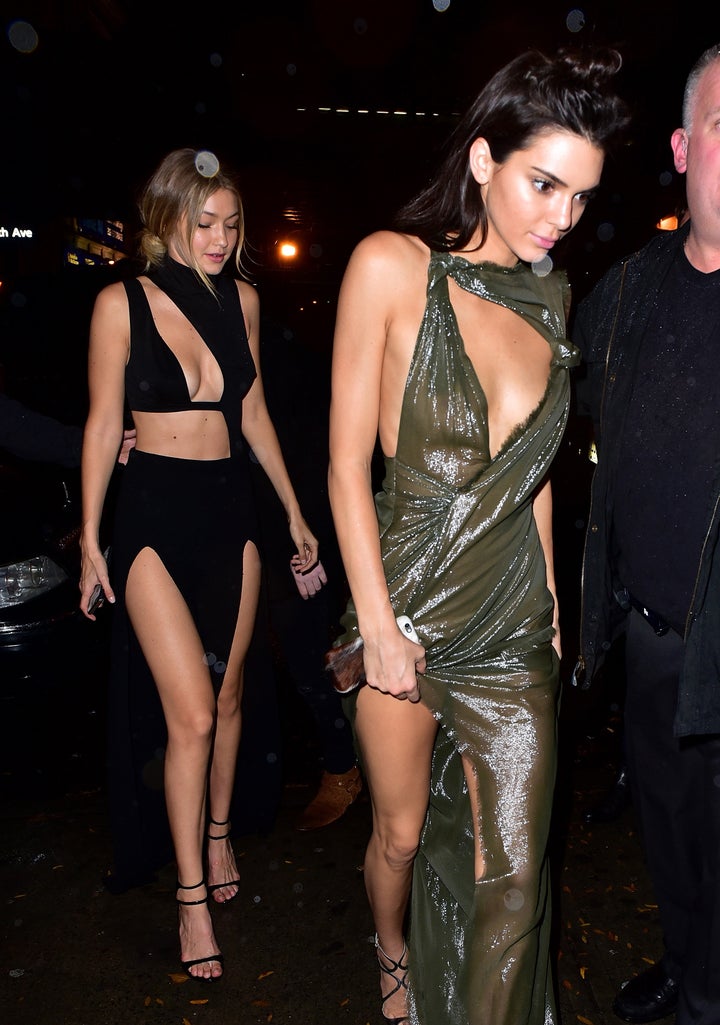 Hadid also shared an adorable shot from the show itself on Instagram, thanking Victoria's Secret for the opportunity and giving her best friend a shoutout.
"No one I would have rather shared my VS v-card with ;) This show is genuinely a dream come true," she captioned the photo.
We have a feeling this is the start of a beautiful friendship between Hadid, Jenner and the Victoria's Secret team. The show airs Dec. 8 on CBS.
This article has been updated to reflect that Hadid is wearing a bodysuit and bustier as a skirt. The designer's names have also been added.