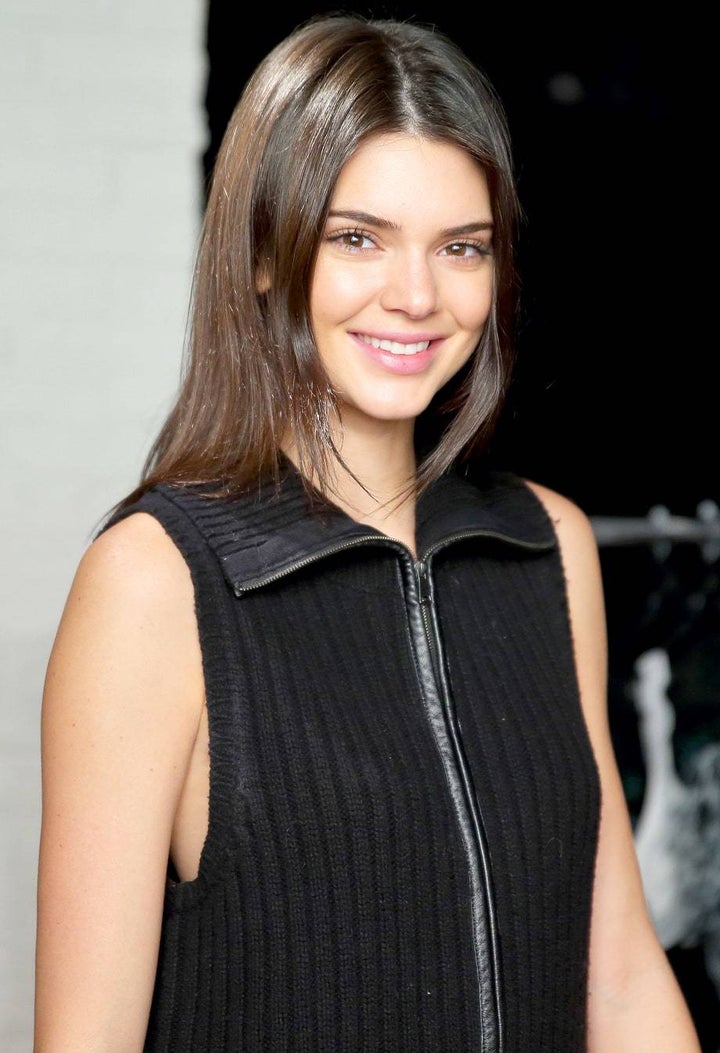 But really, what's in there?!
Kendall Jenner revealed via a blog post on Monday, August 15, that she suffers from trypophobia. Trypophobia is the fear of irregular patterns or clusters of small holes or bumps, according to the Association for Psychological Science.
"Anyone who knows me knows that I have really bad trypophobia," the model, 20, shared. "Trypophobics are afraid of tiny little holes that are in weird patterns. Things that could set me off are pancakes, honeycomb or lotus heads (the worst!). It sounds ridiculous but so many people actually have it! I can't even look at little holes — it gives me the worst anxiety. Who knows what's in there???"
The budding supermodel — who landed the cover of Vogue's September 2016 issue — also appears to suffer from panic attacks.
During a recent episode of Keeping Up With the Kardashians, mom Kris Jenner revealed that she had to fly to London to be with her second-youngest daughter.
"[I'm going to London] for the day because Kendall had a really awful night last night flying to Paris because she gets really bad panic attacks and anxiety," the momager told Kim Kardashian during a recent season 12 episode. "I don't know what to do."
The Estée Lauder spokeswoman has also been open about being the shyest of the bunch.
"When I think something, I don't usually say it, which is fine. It's more that I'm introverted," Jenner explained on her site this past February. "I never had anxiety about it. I knew it was part of who I am and I owned it. … I only get shy if I'm around people who make me nervous, which I guess is normal."
Support HuffPost
A No-B.S. Guide To Life
Related
Popular in the Community