Kendall made her major runway debut in the Marc Jacobs Fall 2014 runway show on Thursday (Feb. 13), which happened to also be the last night of New York Fashion Week. As the reality star-turned-model made her way down the catwalk, she donned a deep V-neck sweater that happened to be very sheer.
WARNING:The photos below contain nudity and may not be safe for viewing at work.
Of course, the fashion world went crazy and immediately started to create buzz around Jenner's newfound glory.
First, the NSFW picture made its rounds around the Internet, because duh.
Then some major brands gave her props.
And finally, everybody and their relatives flocked towards her -- but really, they all followed her on Twitter.
As if we didn't see her enough -- on television, in the tabloids or riding around with Harry Styles -- we now expect her to make an even bigger statement in the fashion world.
At least she didn't fall on her face like these girls: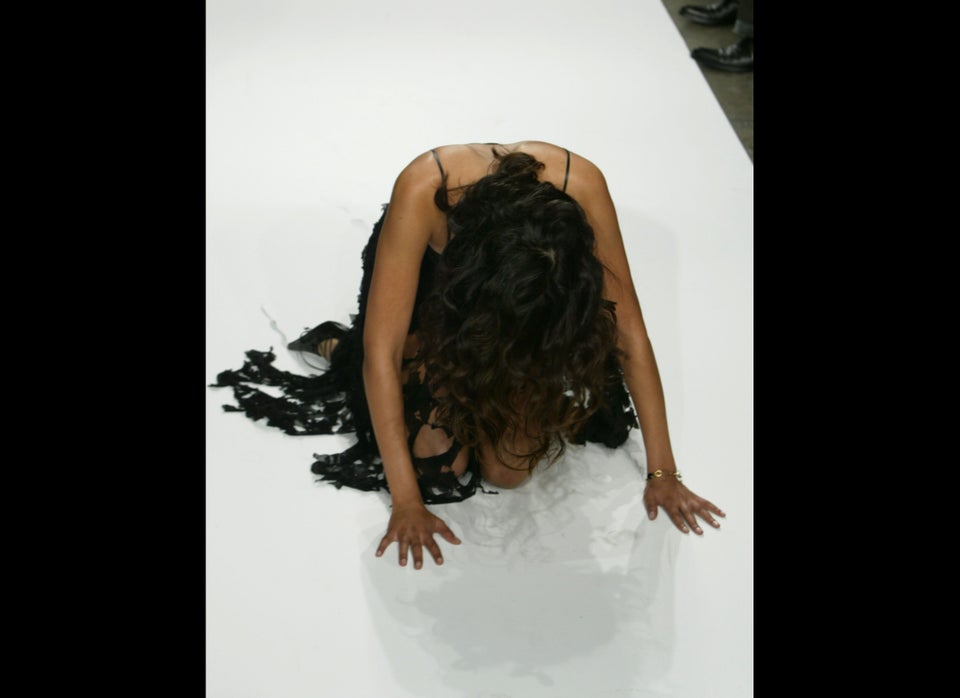 Models Stumbling On The Runway