Kendall Jenner definitely has a thing for pizza--but she's not opposed to sharing. She took to her app to reveal her 10 favorite places to grab a pie all over the world. She writes, "I love pretty much any kind of pizza--from a simple cheese slice to a gourmet pie. Below are the best pizza places in some of my favorite cities: L.A., New York, London, and Milan. Go check them out!" But before we dive into all of her favorites, the pizza that claims the spot at the top of her list is from...drumrolls...That's Amore.
Pizzeria Mozza "Mozza is one of the best restaurants in L.A. Every single pizza is amazing and the vibe is casual and cozy."
Prime Pizza "This is the type of greasy pie I can chow down on. And I love the stretch of Fairfax that Prime Pizza is on."
Artichoke Basille's Pizza "Open until 3 A.M. every night, this place always fulfills my late-night cravings. ;) The artichoke pizza is to die for."
Click here for Kendall's international picks.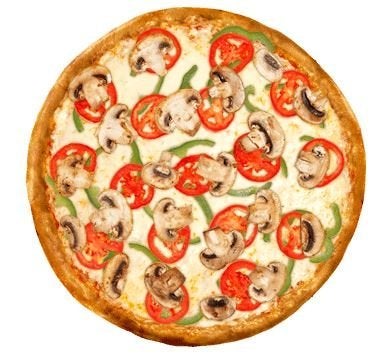 What Dietitians Would Eat At Pizza Pizza