We simply cannot be silent about these baffling cut-off denim shorts with the ankle hem still attached that Jenner wore out in Los Angeles last week.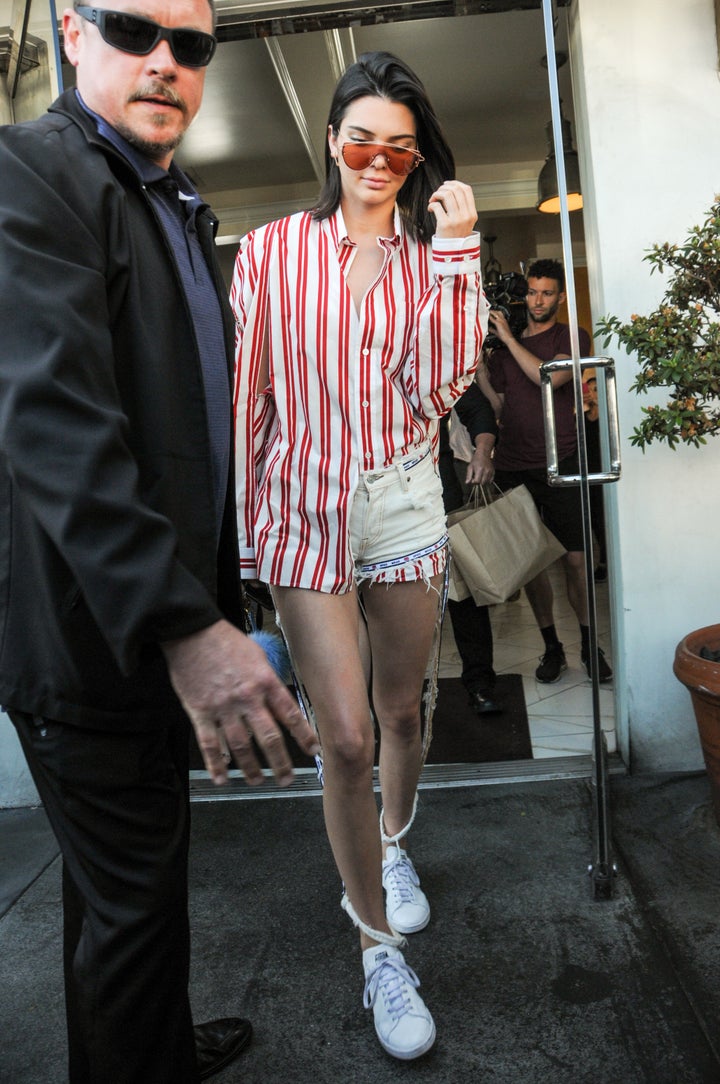 It looks like the middle of her legs are wearing an invisibility cloak. Like she merged denim shorts with two dog leashes. Or like she got two Skip Its caught on each leg and they somehow became attached to her otherwise perfectly acceptable, minuscule shorts.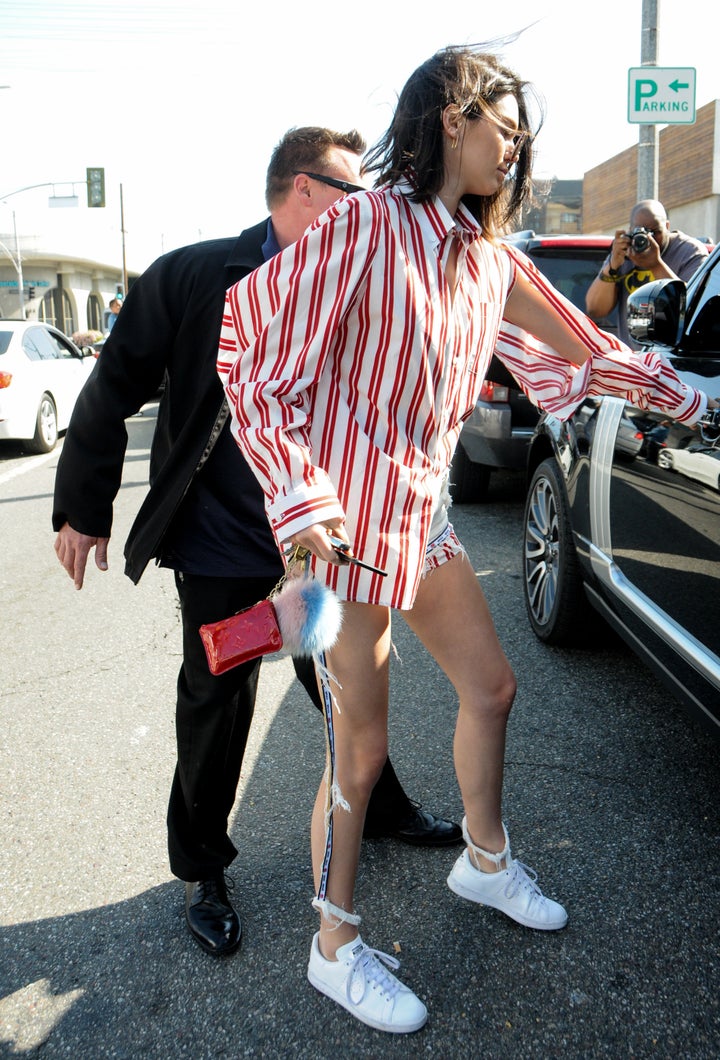 Besides the fact that these shorts ― ankle suspenders? ― don't make any sense, they also just look annoying to wear. Anyone else itchy just thinking about the strings tickling their legs as they walk? Eek.
We know the Kardashian/Jenner contingent has a habit of trying to pass off as pants things that only slightly resemble pants, but this look takes the cut-off cake.