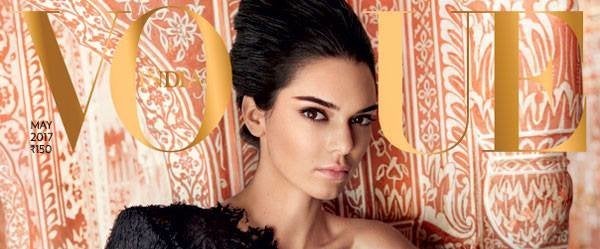 Priyanka Chopra ― once a star in her home of India, now an international star ― is one of the first South Asian actors to nab the lead in a major American network series, in "Quantico." Aishwarya Rai's long career in Bollywood has made her one of India's most iconic celebrities. This year, British actor Dev Patel became the third Indian to ever receive an Oscar nomination.
Any of these celebrities would have made an excellent choice to represent the face of Vogue India on the magazine's 10th anniversary, which was unveiled Wednesday.
Instead, the editors recruited the ultra-famous American supermodel Kendall Jenner to grace the cover of its collectors edition issue with a gilded tag line, "Indian Affair" ― and many fans of the Indian fashion magazine were not pleased.
Critics of the cover's choice of model took their opinions to Vogue India's social media accounts and asked the magazine why it couldn't find an Indian model to celebrate the anniversary.
"Why not an Indian model when there are so many???" one Facebook commenter wrote. "This doesn't create the sense that India has its own beauty and character."
Most critics argued the same point: Vogue India, a fashion magazine for Indians, appeared to be valuing white beauty over Indian beauty.
Bollywood actor Sushant Singh Rajput joined Jenner in the photo shoot, which was shot by renowned fashion photographer Mario Testino at the Samode Palace in Jaipur, India. Actress Katrina Kaif had her own sultry spread in the magazine, which was also photographed by Testino.
But neither of those Indian actors, nor the Indian models featured throughout the issue, apparently was deemed important enough to make it to the glossy front with Jenner.
Vogue India did not respond to HuffPost's request for comment.
It's not uncommon for international magazines to splash American talent ― especially models of global acclaim, like Jenner ― on their covers. Gigi Hadid, for example, made the cover of Vogue China's March edition, and virtually no one was upset. As made clear by supermodel sage Tyra Banks in countless episodes of "America's Next Top Model," being invited to be featured in another country's elite fashion magazine is considered an honor for aspiring super models.
But the outrage reflects the growing concern surrounding the lack of diversity and the rampant whitewashing in popular media.
With the help of voice-boosting social media, it's clear that now more than ever, people are willing to speak out when they feel like true diversity is not being represented ― and Vogue India is clearly not immune to hearing that frustration.
Controversy aside, there is some good coming from Jenner's photo shoot in India. One of Testino's photos of Jenner at the Indian palace is being sold as a limited edition print, with a portion of the profits going to Girl Rising India, a campaign that funds and promotes education for girls around the world.
This is the second time in recent weeks that Jenner has been the target of criticism. People slammed the 21-year-old model when she appeared in a tone-deaf Pepsi commercial that tried to use social justice protests to sell soda.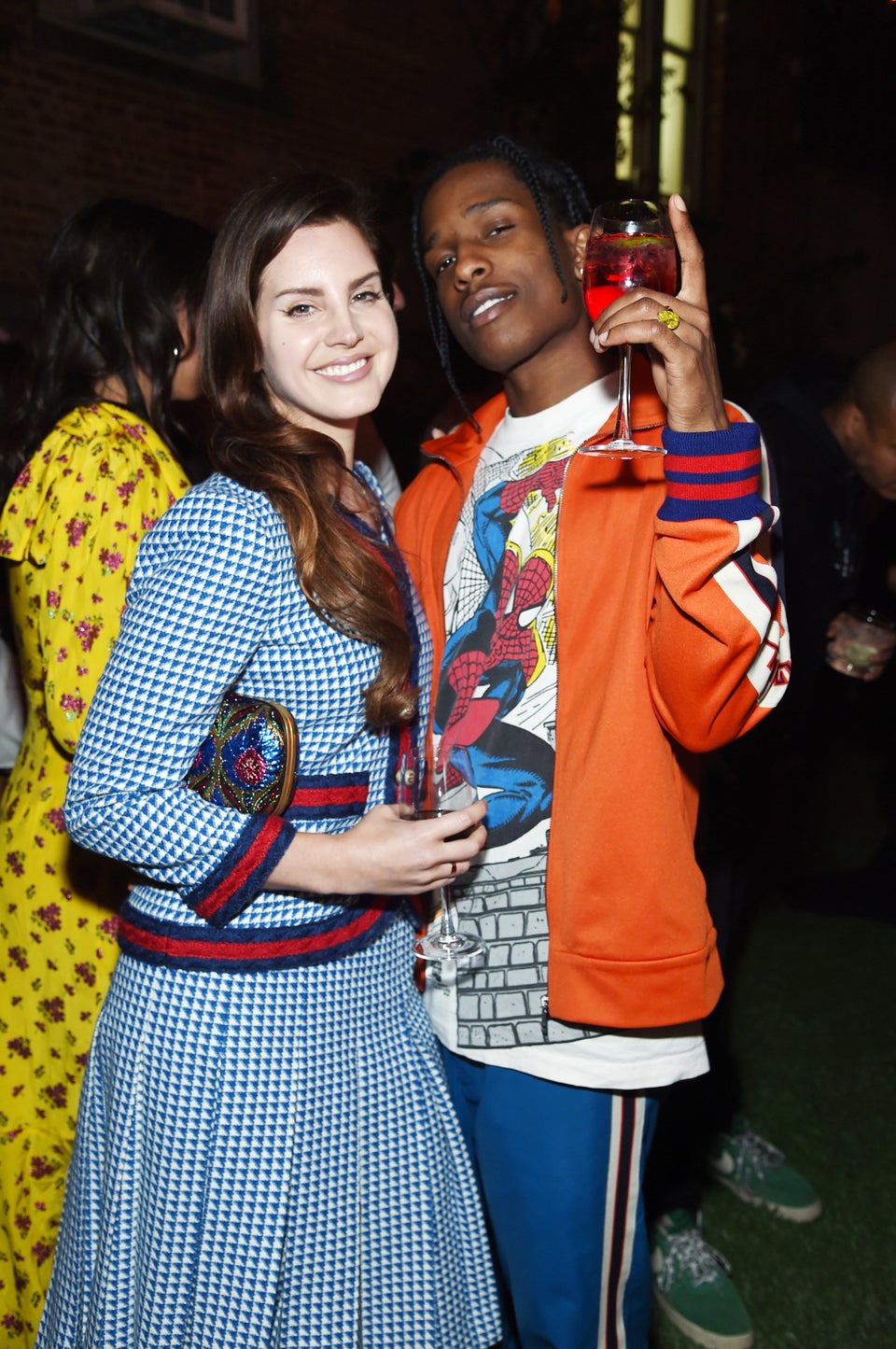 Celebrity News & Photos: 2017