Nothing says practical basketball game attire like a pair of thigh-high boots with about a thousand laces, right?
On Wednesday night, sisters Kendall and Kylie Jenner attended a Los Angeles Lakers game and per usual, they showed up in very interesting ensembles. The duo's clothes may have been unremarkable, but their footwear sure wasn't. Kylie arrived in a pair of thigh-high, patent leather boots, while her older sis went for an insane pair of Sophia Webster over-the-knee lace-up boots.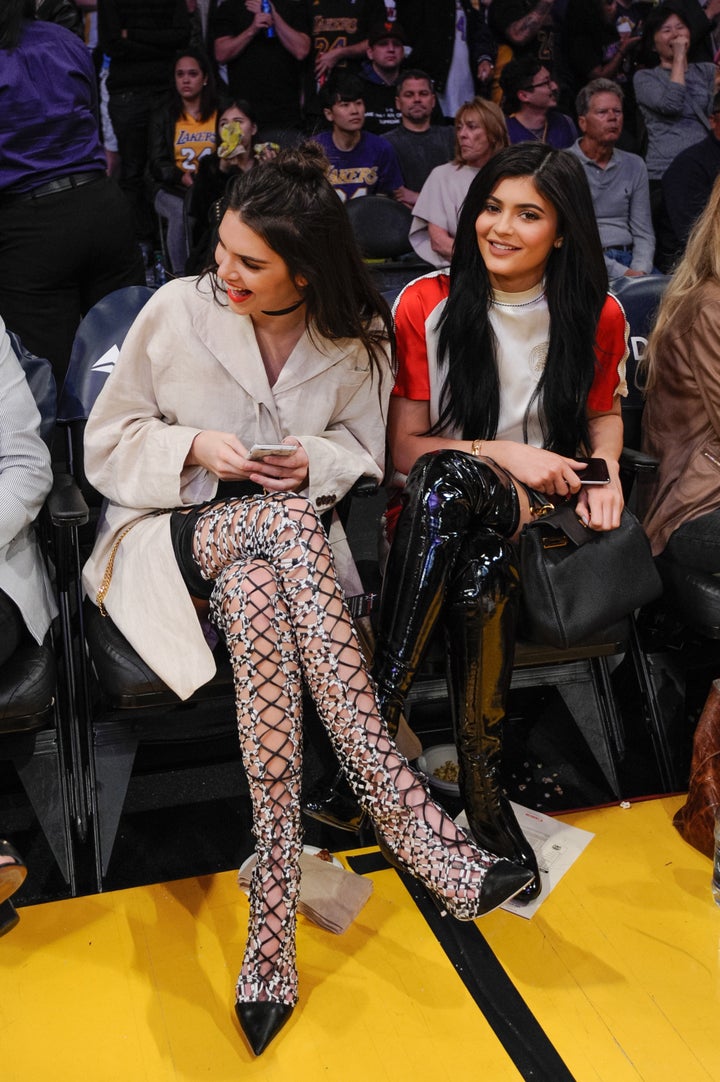 As soon as we saw Kendall's footwear, we immediately had a few questions for her. 1) How long did it take her to put them on? 2) Are they as uncomfortable as they look? 3) Where else might one wear them? Surely not in a snowstorm.
While we're usually talking about Kylie's crazy outfits, her supermodel sister really stole the show at the Staples Center. Sorry Kobe Bryant, we have a feeling all eyes were on the Jenners last night and not on the game.