Don't let her diminutive size fool you: Kendall Jones, a cheerleader at Texas Tech University, has faced down some of the world's fiercest animals. But the fact that she's encountered those animals -- many of which are endangered -- from behind the trigger of a gun has activists crying foul.
Jones' Facebook page, which features countless photos of the 19-year-old posing with the carcasses of exotic animals, has drawn particular heat, with nearly 50,000 people signing various online petitions seeking to ban her from the social networking site, or from hunting in South Africa.
Jones argues her activities benefit conservation and help support the communities she's hunting in. For instance, a photo of Jones posing next to an incapacitated white rhino explains she'd helped tranquilize the animal so it could be microchipped and receive veterinary attention.
Despite her arguments to the contrary, many visitors to Jones' page aren't buying her stated goals of conservation.
"I'm a hunter and proud of that," reads one Facebook comment. "That being said I eat what I shoot and only hunt overpopulated animals that other wise [sic] would starve or get diseased. Trophy hunting majestic and rare animals so you can get paid by the people who sponsor you is sick! ... Don't make the rest of us look bad with this crap!"
Outrage over Jones' exploits is reminiscent of the fury sparked by Melissa Bachman, a TV personality and big-game hunter from Minnesota, who killed an African lion in South Africa last year and posted the photo on social media.
Support HuffPost
The Stakes Have Never Been Higher
Related
Before You Go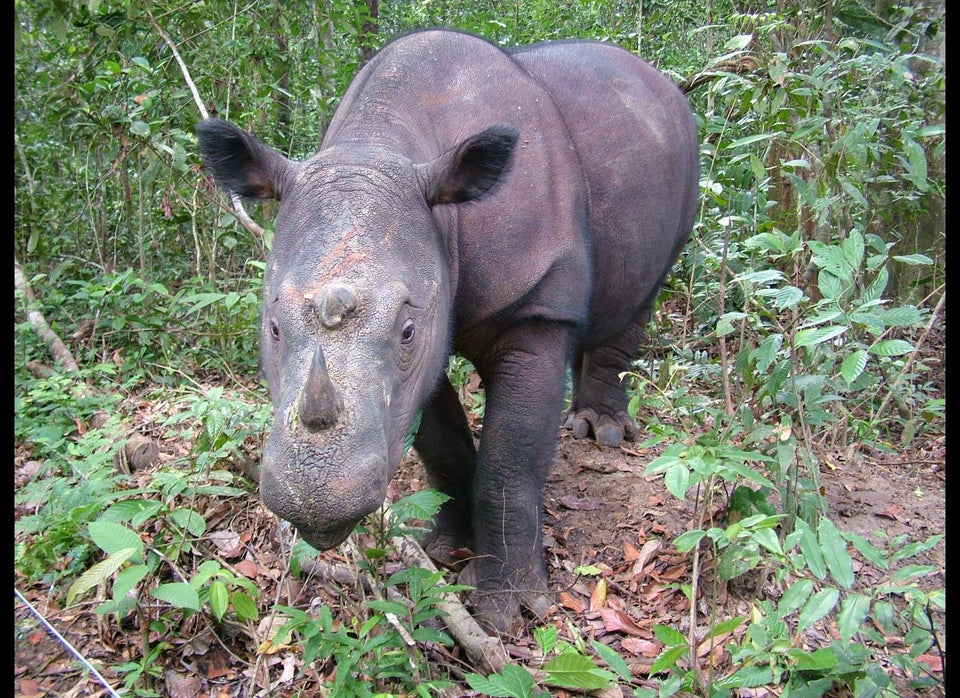 The World's Most Threatened Species
Popular in the Community