Kendall Schler crossed the finish line first in the women's division of the Go! St. Louis Marathon on Sunday, posing afterward with Olympic gold medalist Jackie Joyner-Kersee as the provisional winner.
Schler's finish aroused suspicion almost immediately. She was wearing her bib incorrectly and said she had removed the timing strip, which would have prohibited a record of her split times along the route, the station said. She was not accompanied by an official bicycle escort at the finish.
Officials asked Schler to provide photographic evidence that she had been on the course, and she couldn't produce any.
"It's a difficult situation for everybody, including the people who run a fair race and don't get the recognition they should receive," Go! St. Louis president Nancy Lieberman told the paper.
Officials believe Schler slipped onto the course after the last checkpoint.
Perhaps the most infamous of marathon cheaters is Rosie Ruiz, who crossed the finish line first at the 1980 Boston Marathon. And now Ruiz has company.
The lesson here: If you want to win a marathon, run the damn 26.2 miles.
Related
Before You Go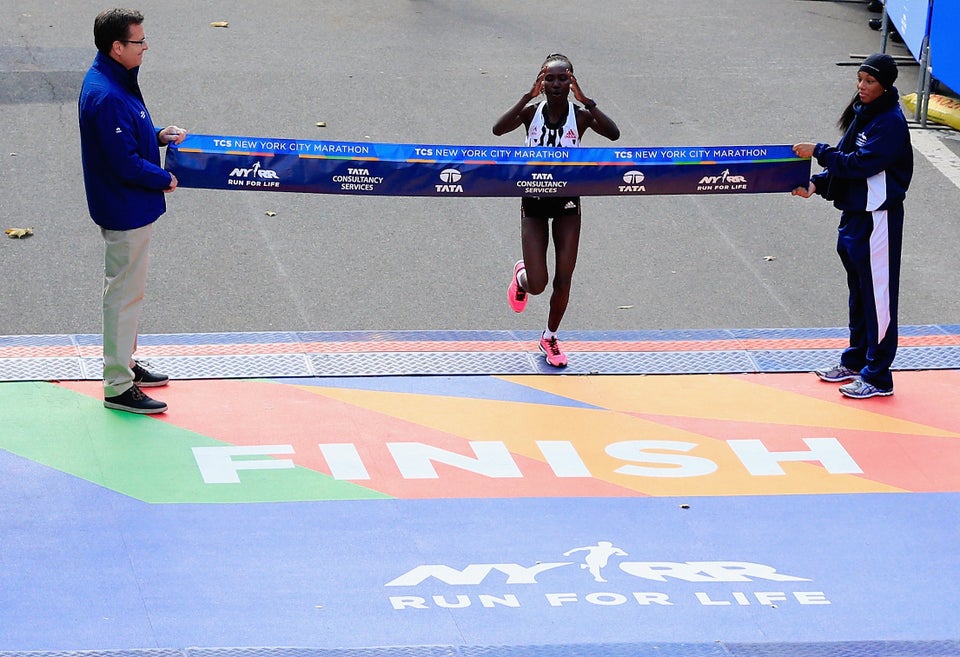 PHOTOS: 2014 NYC Marathon
Popular in the Community