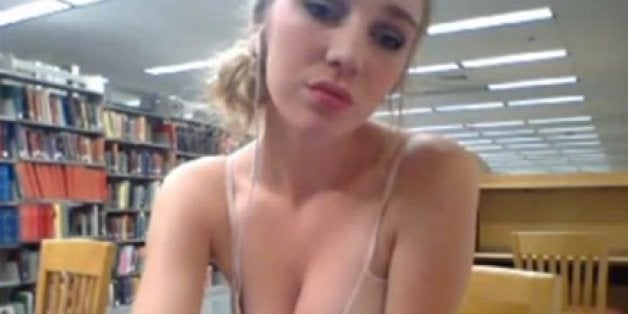 Things have been touchy for Sunderland since then, but she now believes that the scandal surrounding her solo sex scene was worth it. She just got the deal of the century, even after getting caught with her pants down.
"A couple of times, I had a breakdown," she told HuffPost. "I was upset about my roommate leaving me, but now I'm going to have a happy ending -- no pun intended."
Sunderland is doing a four-page photo spread with Penthouse magazine that is being shot in San Francisco today. She is also partnering with the mag's parent company, FriendFinder Networks, to create PlayWithKendra.com, a website devoted strictly to her own cam shows.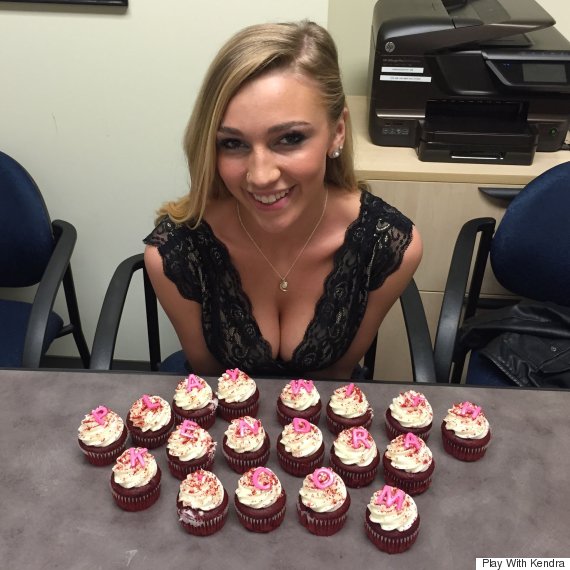 It's a stroke of good fortune for Sunderland, who could make six figures from the deal, according to FriendFinder Networks CEO Ken Hawk.
Unlike Sunderland's previous cam work, which was done in public places, Sunderland's solo sex shows will be done in private, but in a variety of exotic settings.
The challenge to make a career as a full-time masturbator is daunting, she admits.
"I have to take it more seriously. Before, I used to stop camming once I got paid. Now if I want to build a following, I have to be on more regularly," she said.
Sunderland also is trying to find ways to stick out in the crowded cam girl community.
"I blow bubbles," she said. "One guy sends me huge packs of gum so he can watch me blow bubbles on camera. I think it's sexy and cute."
Sunderland has signed a deal with a Canadian company to front a dating website called Date Broke College Girls, the Daily Mail reports.
Sunderland's cam girl career is still touch-and-go. She is scheduled to be arraigned on Thursday, and could be facing a $6,250 fine or a year in jail.
"There's a rumor that some of the fraternities will be picketing the courthouse on her behalf, which we think is great," Hawk told HuffPost.
The potential sentence might be a problem to Sunderland's solo sex career, but the fine is already covered. A Canadian website, Bang You Later, has offered to cover financial penalties handed down by the court.
Regardless of what happens, Sunderland said she is sure of one thing: "College is not for me."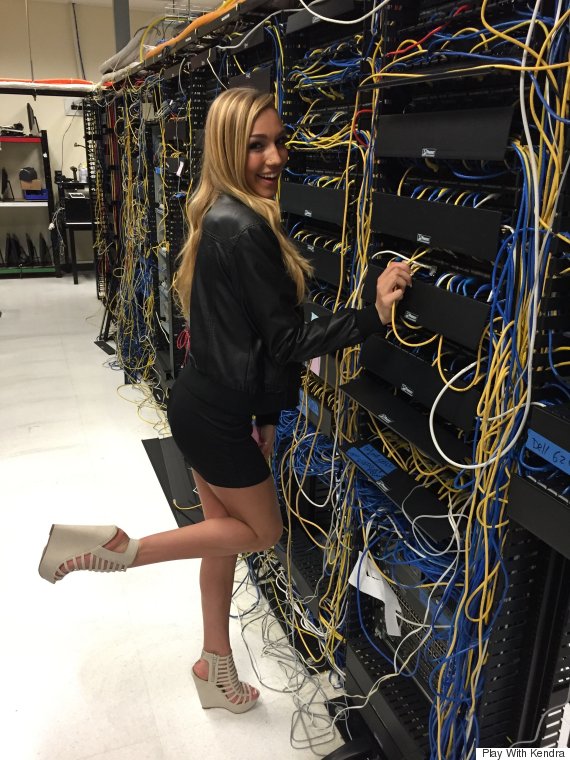 Calling all HuffPost superfans!
Sign up for membership to become a founding member and help shape HuffPost's next chapter
BEFORE YOU GO
PHOTO GALLERY
Porn Star Gallery