We've watched Kendra Wilkinson go from Hugh Hefner's girlfriend to Hank Baskett's wife, and now she's a mom to 21-month-old Hank Baskett Jr. It's been a wild ride -- most of which has played out on E! reality shows "The Girls Next Door" and "Kendra."
Now, the 26-year-old is spilling even more details of her personal life, including her struggles with postpartum depression and raising a child, in her second book, Being Kendra: Cribs, Cocktails and Getting My Sexy Back.
"In the first book [New York Times bestseller Sliding Into Home] I really had to dig deep, and relive my childhood and my teenage years. I really had to go back in time and go back to my drug years and how I got to the [Playboy] mansion," Wilkinson told HuffPost Celebrity. "There are a lot of things that I wrote in Being Kendra that link back. After giving birth to my son, I had struggled with depression and there were a lot of the same feelings I had when I was a teenager."
Wilkinson said her inexperience with infants probably contributed to her depression.
"I'd never taken care of a baby, I'd never even held a baby or changed a diaper until my son, baby Hank," she said. "I never even knew one rule or one thing to do. I really went on instincts."
Wilkinson hopes that the candid confessions in her book will help other young moms who are going through something similar.
"I think it's important to talk about because nobody really talked about it -- I didn't know I was going to get that depressed. I would always hear about postpartum but I never really believed it was true," she said. "There were times I couldn't handle what I was going through. I snapped a couple times, I screamed -- but I never put my baby in danger. Whenever he would take a nap, I would take it all out and cry."
"You can't really control what you feel inside after you have a baby," she added.
Right now, Wilkinson and Baskett are having fun watching their little man grow up, and haven't ruled out expanding their family in the future.
"Once we find out what's happening with Hank and his career, we'll definitely plan for baby number two," she said. "We want to make sure we're certain and we have a plan and we're a little more set-up this time. Last time, we were bouncing all over the United States... and that wasn't a good thing for anybody."
Although it's hard for this busy couple to find private time, Wilkinson opened up about how she and Baskett like to relax.
"We have our bed, we have our TV, and we have our massage table," Wilkinson said. "Hank and I give each other massages almost every night. It's really important to us."
"As parents, now we have to try to fit in sex whenever we can," she writes. "In a nutshell, that's my new sex life as a mom … But I wouldn't trade it for anything in the world."
Between caring for baby Hank and promoting her new book, it's hard to believe Wilkinson has much down time these days, but you better believe she'll be tuning in to "Dancing With The Stars" this season. However, the Season 12 contestant only has her eyes on one contestant: Nancy Grace.
"I've been a huge fan of Nancy Grace forever. That's all I do, is watch Nancy Grace," she said. "I just love what she does. She does so much for this world and I really want her to win."
Wilkinson also had some words of wisdom for this season's contestants, including David Arquette, Kristin Cavallari and Chaz Bono.
"It's hard work. Just stick it out and try to have much fun as you can with it," she said. "You have to make it your experience. You can't let the drama take over."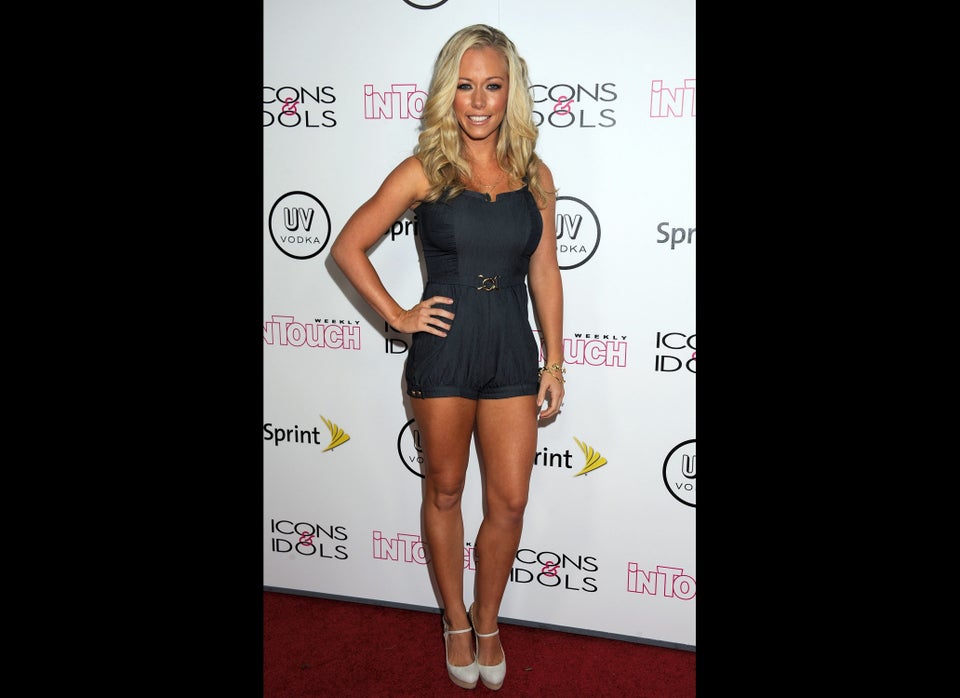 Kendra Wilkinson

Popular in the Community