The 28-year-old, who is mom to 3-year-old Hank Jr. with husband Hank Baskett, admitted to host Marc Lamont Hill that she is trying to have another baby and hoping to see a positive sign on a pregnancy test any day now.
"We're trying," she confessed, laughing. "I might go check right now in the bathroom!"
When asked if she wants a boy or a girl, Wilkinson admits that being a tomboy herself, she would love another son, but assumes her daughter would be a guy's girl just like her. Still, if her future daughter wanted to pose for Playboy, Wilkinson wouldn't be against it.
"If she was the person that I was doing Playboy, I would 100 percent say OK. If she is in a bad mental place [and has] a bad head on her shoulders and doing it under bad conditions, that's different," she explained. "I was very mentally there, I knew what I was doing, even though I had a little bit of fun, that was a choice that I made and I owned it. And I did nothing wrong ... and it led me to my life today. Everybody has to go through little 'finding out who they are' stages."
Wilkinson says she wouldn't even mind if her kids asked to see her old Playboy spreads.
"My son sees me nude every day. He's like, 'Boobies!' He sees them every day, like I don't care," she laughed. "It's food, like, I don't care."
"We're pretty open and why not be open and teach our son what the body looks like ahead of time and we have no shame," Wilkinson continued. "If you own every choice you make, you have no regrets. You have to own it."
She's even looking forward to teaching little Hank how to twerk, because, why not!
"We have to teach our kids to have fun with watching this kind of stuff, not be so, 'Oh my God, don't look!'" Wilkinson said, discussing Miley Cyrus' transformation from child star to rebellious 20-year-old. "You know, the twerking thing, make it a fun thing. Teach your kids how to dance, make it a fun little dance. You know? It's not that serious, it's all fun."
Related
Before You Go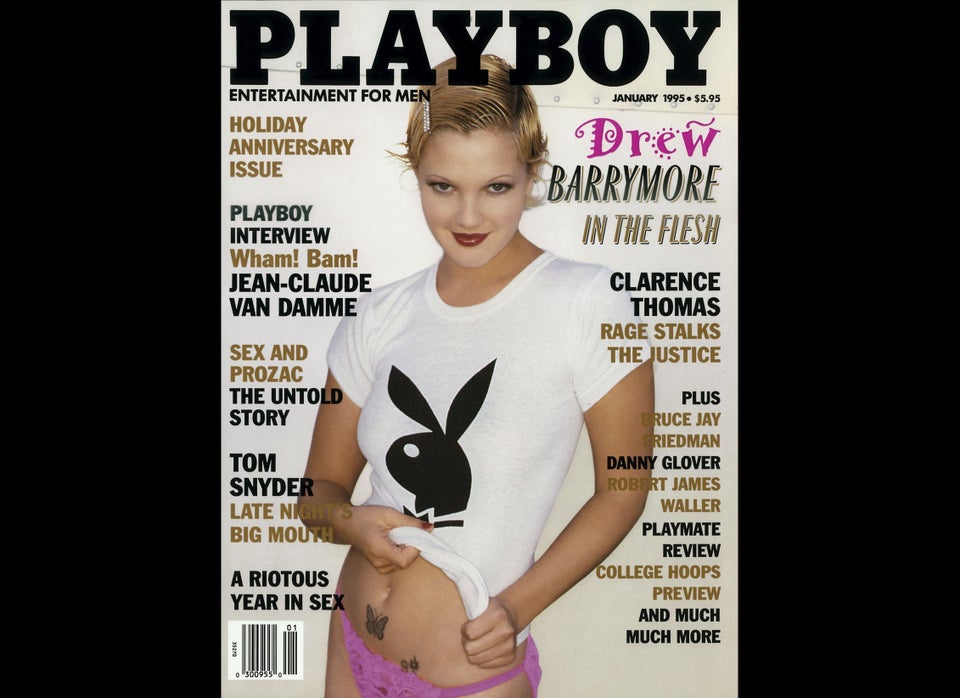 Celebrity Playboy Covers
Popular in the Community