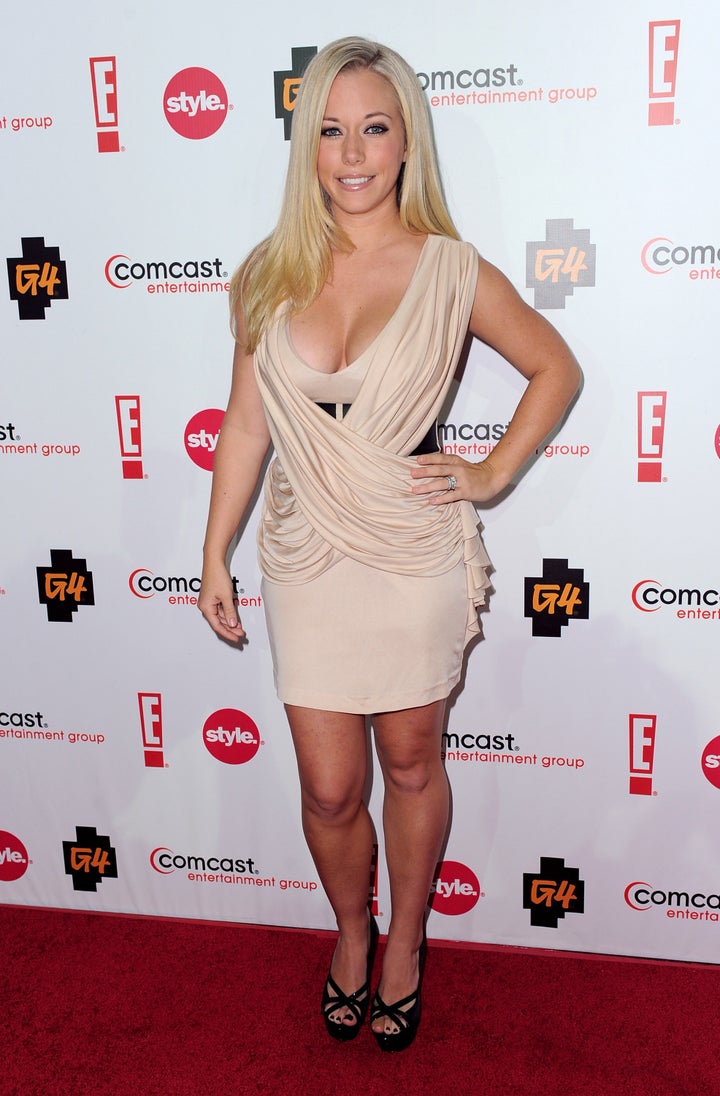 UPDATE: Kendra tells E! Online that she passed on Playboy after doing some test shots not because of her weight, but because husband Hank Baskett didn't like her motivation for posing--which was to prove she was still sexy as a mom.
"He didn't yell at me," she said. "He wasn't mad at me for doing that photo shoot. He actually sat down with me and he went over the reasons of doing it. And you know, my reasons weren't right. I wanted to do Playboy for the wrong reasons. The wrong reasons are to prove people wrong, not to prove it to myself but to people and to put my middle finger up to everybody and be like, 'I'm going to do Playboy!' But that wasn't the right reason, you know?"
Read more from E! Online's interview here.
PREVIOUSLY: Kendra Wilkinson has turned down Playboy because she wants to be thinner before she strips for the magazine, Life & Style reports.
Life & Style's press release follows:
Life & Style has learned that Kendra Wilkinson has rejected an offer to grace the cover of Playboy. "She's not worried about her husband, Hank [Baskett], or offending people," an insider tells Life & Style. "She just wants to lose more weight before doing it." The shoot wouldn't even require Kendra to bare all, but she still balked. "If and when she's ready to do it again, she will," says the insider. "But not right now."

Kendra's first pictorial in Playboy was in 2005 with co-stars Holly Madison and Bridget Marquardt and was taped for season one of The Girls Next Door.
REAL LIFE. REAL NEWS. REAL VOICES.
Help us tell more of the stories that matter from voices that too often remain unheard.