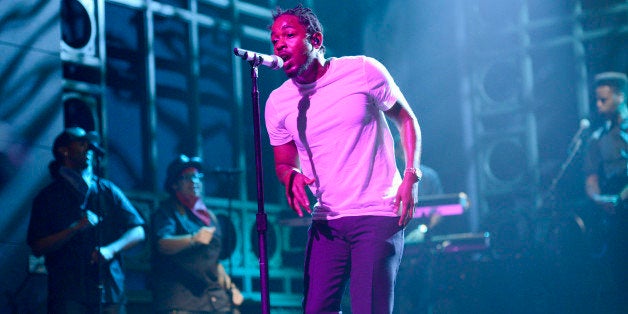 Kendrick Lamar appeared on "The Colbert Report" Tuesday night, as one of Stephen Colbert's final guests and musical performers. After a short interview about Snoop Dogg, writing and rhyming "Colbert" ("no hair"), Lamar debuted a new, untitled track with a live band featuring Thudercat and Bilal.
Totally different than "i," the first song from his "good kid, m.A.A.d. city" followup, the track was produced by Astronote, and features funk and jazz influences.
During the interview, Lamar spoke about his decision to stay away from fame and celebrity. "It's not a bad thing but at the same time, I always want to stay true to who I am," he said.
Before You Go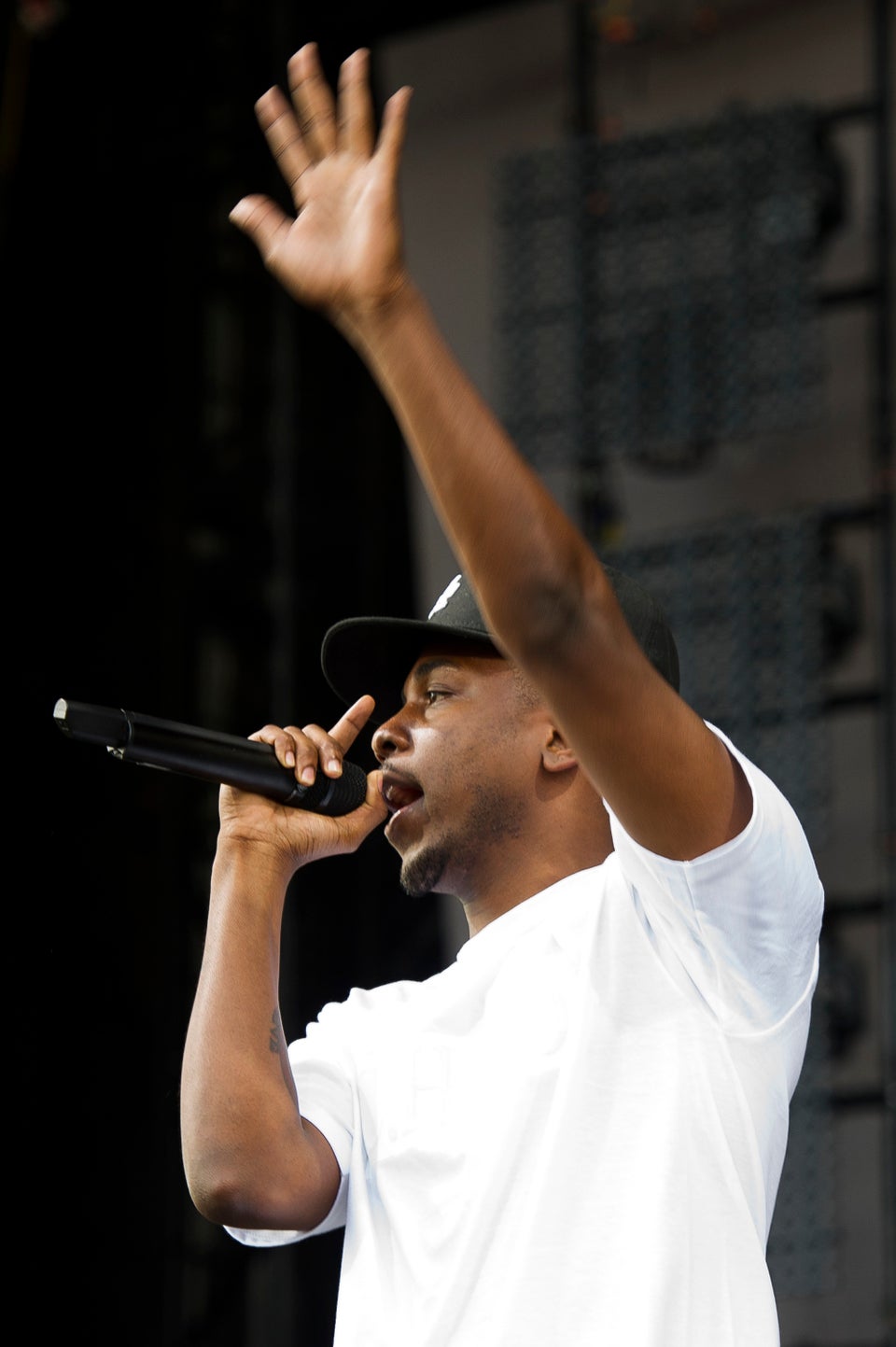 Kendrick Lamar Photos
Popular in the Community