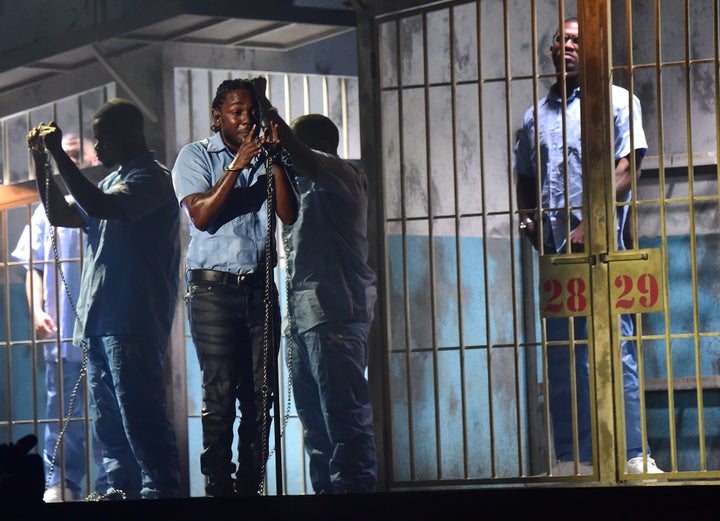 On Monday, the Pulitzer Prize Board awarded him the prestigious honor in music for his album "DAMN," calling it "a virtuosic song collection unified by its vernacular authenticity and rhythmic dynamism that offers affecting vignettes capturing the complexity of modern African-American life."
In many ways, Lamar's ability to paint a true picture of black life is what makes "DAMN." — and the rest of his catalog — Pulitzer-worthy. The conceptual conflicts he dissects throughout the album — pride vs. humility, love vs. lust, fear vs. trust (mostly in God), individuality vs. conformity, and, as Lamar explores in the album's conclusion, "me vs. me" — are easily recognizable. It's hard for black folks not to relate to Lamar's boisterous pride in his African ancestry, his crisis of faith, his fear of returning to poverty and his anger at racial inequality.
His ability to capture the essence of black life, at its most minute, is also what makes "DAMN." a great piece of journalism. The album chronicles the black struggle in real time, which makes listening to a Lamar album as satisfying as reading the works of Ida B. Wells or James Baldwin. His music, like the best journalism, is rooted in the moment and grounded in historical significance — like "King Kunta," an oxymoronic ode to his life as a wealthy black man in America. "DAMN." is a comprehensive explanation of the black struggle today that deserves its spot in the history books because, like The New York Times' and The New Yorker's Pulitzer-winning reporting on sexual assault, Lamar is documenting the reality we live in.
"DAMN." is really an oral history, undoubtedly on par with the late Zora Neale Hurston's finally-to-be released Barracoon.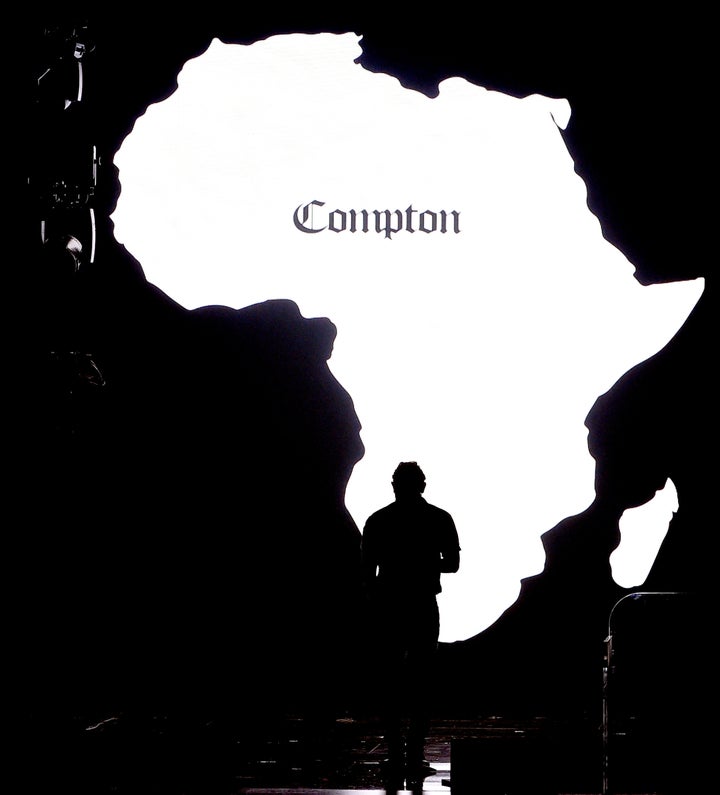 But because he's not writing for news outlets or bound to regressive notions of journalistic objectivity, Lamar's work achieves something most reporters can't: It speaks from the prerogative of black communities facing oppression and directly attacks the institutions responsible for their pain. In an industry still dominated by the white gaze, Lamar isn't required to let both sides have a voice. Instead, his music lifts the weight of black communities alone — a burden he confronts in "FEEL."
I feel like the whole world want me to pray for 'em
But who the fuck prayin' for me?

Overall, his combination of reflexive narrative writing and scathing critiques of police violence, poverty and crime in black communities confronts the stories that many media outlets overlook. In doing so, he highlights how the people in these communities manage to survive. Of course, some journalists have dedicated their careers to similar work. But where journalism often prefers to focus on the grittier, more violent aspects of black life, Lamar is free to show the joy, too. His music captures the complexities of what people are feeling at this very moment in America's political history, and in laying out our fears, he also puts forward our hopes of overcoming them. He amplifies black self-worth.
If you play any Lamar album 40 years from now, it will give you the pulse of black struggle, of black life as it exists at this moment. Its rawness. Its unglamorous bits. Its hope. Its joy.
"DAMN," and the rest of Lamar's catalog, is what journalism should aspire to be.