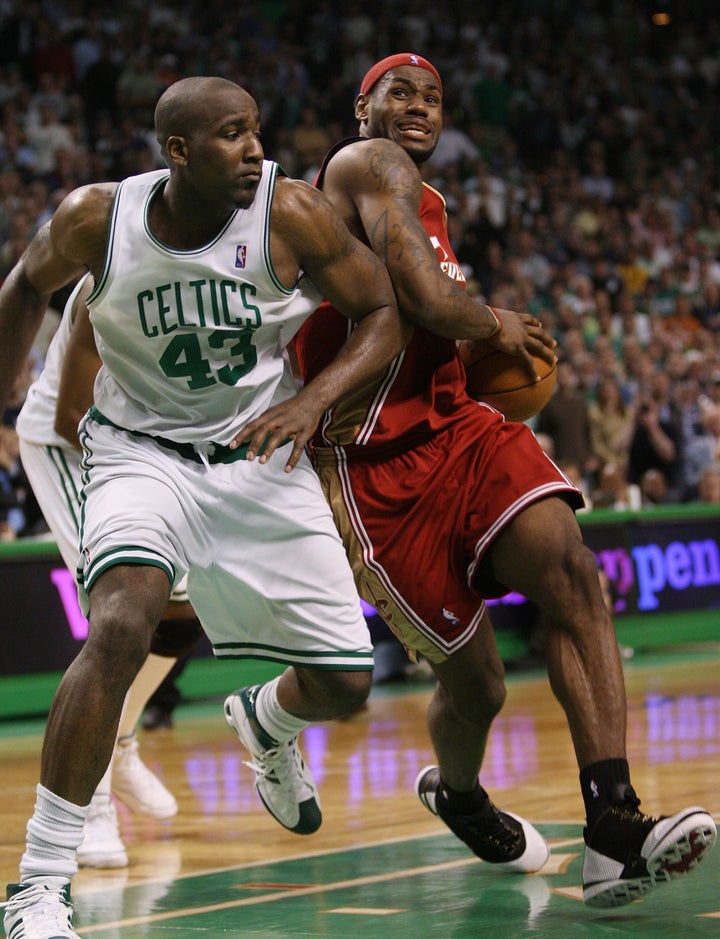 According to Marc J. Spears of Yahoo! Sports, Perkins has taken exception to one player's comments in regards to the dunk. Perhaps not surprisingly, he was particularly bothered by a tweet from the (second) most hated man in the NBA:
"You don't see Kobe [Bryant] tweeting," Perkins said. "You don't see Michael Jordan tweeting. If you're an elite player, plays like that don't excite you. At the end of the day, the guys who are playing for the right reasons who are trying to win championships are not worrying about one play.

"They also are not tweeting about themselves talking about going down to No. 2. I just feel [James] is always looking for attention and he wants the world to like him."
Fortunately for Perkins, he isn't alone in his quest to downplay the significance of the dunk. Thunder teammate Kevin Durant played down the dunk in the media last week, calling the play a "lay up."
Perkins and Lebron are certainly familiar with one another, having staged several battles when both players played in the Eastern Conference -- Perkins with the Celtics, and James with the Cavaliers.
Whether James was indeed out of line or not with his comments is debatable, but we're now even more excited to watch the Heat visit the Thunder at the end of March, so that Perkins may express his displeasure with James' sentiments in a more formal setting. Of course, James could enter that game looking to surpass that Griffin jam.
REAL LIFE. REAL NEWS. REAL VOICES.
Help us tell more of the stories that matter from voices that too often remain unheard.