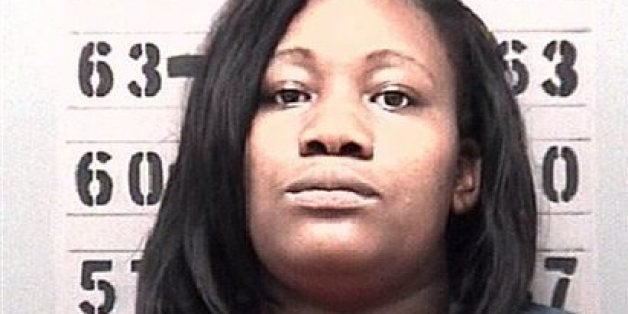 A Georgia prosecutor dismissed a controversial murder charge against a woman who delivered a fetus that didn't survive after the woman took prescription medicine to induce an abortion.
Dougherty County District Attorney Greg Edwards released Kenlissia Jones, 23, on Wednesday, saying in a statement that state law forbids charging her "for any alleged acts relating to the end of her pregnancy." She had been charged with malice murder.
Jones had been held without bail since Saturday when a social worker told police that Jones induced labor by taking Cytotec pills she'd bought online, The Associated Press reported. The baby, a boy, was born in a car en route to the hospital and lived for about 30 minutes, according to The Daily Beast.
Cytotec is a prescription pill used to treat ulcers and induce labor.
The social worker told police Jones wanted to terminate her pregnancy because her boyfriend had broken up with her, The Guardian reported. It's unknown when the baby was actually due.
Jones still faces a misdemeanor charge of possession of a dangerous drug.
"As the law currently stands in Georgia, criminal prosecution of a pregnant woman for her own actions against her unborn child does not seem permitted," Edwards said in his statement, which cited numerous court rulings to back up his decision.
Edwards plans to hold a press conference later on Wednesday to discuss the case in detail, the district attorney's office told HuffPost.
REAL LIFE. REAL NEWS. REAL VOICES.
Help us tell more of the stories that matter from voices that too often remain unheard.