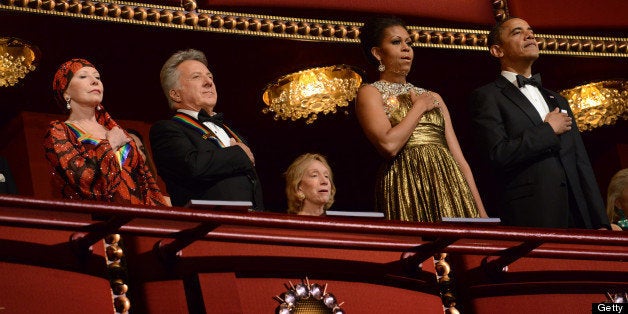 Giselle Fernández is a former journalist and media personality turned-political-advocate – and she is currently the only Latina serving on the Kennedy Center Honors Board of Trustees. Her role has been key in helping to revise the way in which the most accomplished and influential individuals in the performing arts are selected to be nationally recognized.
"I see my role as being able to share my passion for the great contribution of the Latino arts on stage in this country," says Fernández, who was tapped by President Barack Obama to become a trustee in 2012, just after the nominees for the 2012 Honors had been confirmed.
The selection process came under fire late last year when Latino advocacy groups criticized the Kennedy Center Honors for failing to include recognition of Hispanic artists in its annual list of honorees.
Only two Latinos have been among 186 Kennedy Center honorees over the last 35 years – Plácido Domingo in 2000 and Chita Rivera in 2004 – a fact that Fernandez calls a "clear omission" of Latino talent in the nation's most prestigious honor in the arts.