This little girl is getting a second chance at life. But she couldn't have done it without the help of one selfless man.
Kennedy Stevenson, 3, of Elizabethtown, Pennsylvania, has been diagnosed with an incredibly rare metabolic disease -- S-adenosylhomocysteine hydrolase deficiency, or AdoHcy -- which affects her ability to process protein, causing degenerative neurological effects, Lancaster Online reported. After learning that her daughter would need a liver transplant to survive, Kennedy's mom, Donya McCoy, took to Facebook and posted a "plea of a lifetime," asking for a volunteer donor.
Though the two weren't close in school, Thompson was insistent on helping Kennedy. He ended up testing as a match, and the 3-year-old received the transplant on Tuesday, according to McCoy's Facebook page. The surgery was successful and the two have been doing well since.
"I don't feel like there's ever a way that I can thank him enough," McCoy told ABC7. "I want this to be something that Kennedy knows is a special gift she was given by someone so selfless. That's the only way I think I could repay him, is to teach her to be as selfless as he is."
Thompson, a firefighter, said he was just happy he was able to help, especially given his job description.
"If somebody calls 911, we're there to help if they need us -- it's part of our job. Me doing this is something I thought would be nice to do and as of right now everything is working out," Thompson told WPVI.
McCoy is now hoping that the operation will allow her daughter, who was on a strict diet due to her inability to process protein, to enjoy foods that she couldn't eat prior to the operation, ABC7 reported. She says that while Kennedy will spend a few months recovering, she has stayed resilient through the whole battle.
"She is awesome," McCoy told Lancaster Online. "She is just such a strong, amazing little person."
Support HuffPost
The Stakes Have Never Been Higher
Related
Before You Go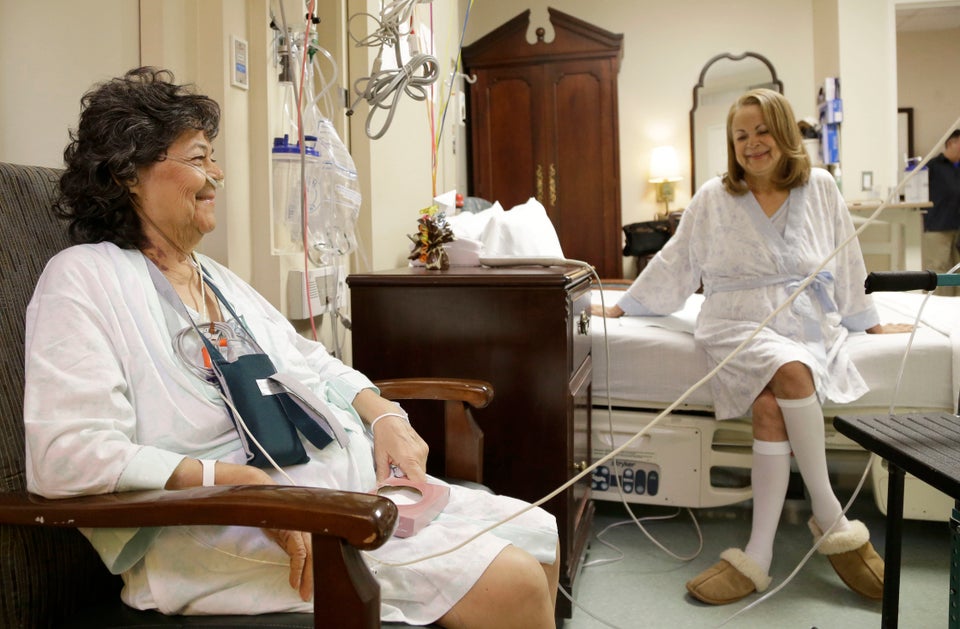 Sisters Get Lung Transplants From Same Donor
Popular in the Community