Last Thursday, on the first day of Fashion Week, Kenneth Cole tweeted a message with a phrase that's been used in the Congressional debate over whether to authorize the use of force in Syria... and used it to promote his shoes.
So what was the real intention and does he regret it? HuffPost caught up with Cole before his Spring 2014 presentation, which was aptly entitled, "Your Point of View Depends on Your Points of View."
The show was held for the first time at the Garage, a new space attached to Kenneth Cole's West 50th Street headquarters in the Hell's Kitchen district of Manhattan, and the designer tapped into Vine and Twitter to showcase the clothes. Models stood on platforms sporting their iPhones to create a montage of more than 200 real-time Vines with the help of a few videographers. "The audience will be participating, as will the brand," said Cole.
HuffPost caught up with the designer before the presentation, where he opened up about his design philosophy and the ever-controversial "Boots on the ground" tweet.
HuffPost: Tell me about your collection this year and how your design philosophy has evolved over the years.
Kenneth Cole: So, the collection continues to be very refined urban dressing and accessories. What's evolved, the theme -- the current seasonal theme -- is what we refer to as '80s Harlem chic. That is the implementation, and the layering in, of leisure dressing and elements of street wear to sleek sportswear. It's still based on the foundation of black and white layering and all these wonderful and dynamic colors that we just have never really comfortably worked [with] in the past. Everything kind of mixes and matches, wonderfully. Most of everything we show, works very well in the workplace, which is a huge need that most people have. At same time, there are casual sneakers, but also more dressed up and they work with out various lifestyle applications.
HuffPost: Tell us about the theme of the collection and the role that social media will be playing.
Kenneth Cole: What's interesting right now is that the social platform itself is unique and the form of messaging and communicating. The theme of the show is one's point of view is determined by the points of view. So the ability to bring a message to everybody everywhere on their terms is so extraordinarily exciting. It's not just a static message like it has been in the past, it's a dynamic one.
With the injection of Vine we [now have] a curated message that everybody can share and experience. If you go onto this link, this Twitter feed, you can experience this very dynamic message in interesting ways. The audience will be participating, as will the brand, but this time so will the models. So the models, as we take pictures of them, they'll be taking pictures of us. And you'll see all of that curated in one place at one time.
HuffPost: You've stated many times that you use your platform to encourage a healthy dialogue about important issues. On Thursday you sent out a very controversial "boots on the ground" tweet, in reference to the situation in Syria. What message were you trying to evoke with that tweet?
Kenneth Cole: You know, for 30 years -- all my professional life, in fact -- I have looked to bring attention to important social issues. I've sought to provocatively engage people, specifically on the subjects of HIV/AIDS, homelessness and equal rights. I have been very emphatic and consistent throughout that entire journey supporting our troops and being against war.
HuffPost: So what message where you trying to evoke?
Kenneth Cole: This message was consistent with the same messages in the past. I was not looking to offend anybody in the process and I never have over time. It was to communicate a consistent message that we are against war of any sort and we support our troops.
Kenneth Cole isn't the only one who's ruffled feathers: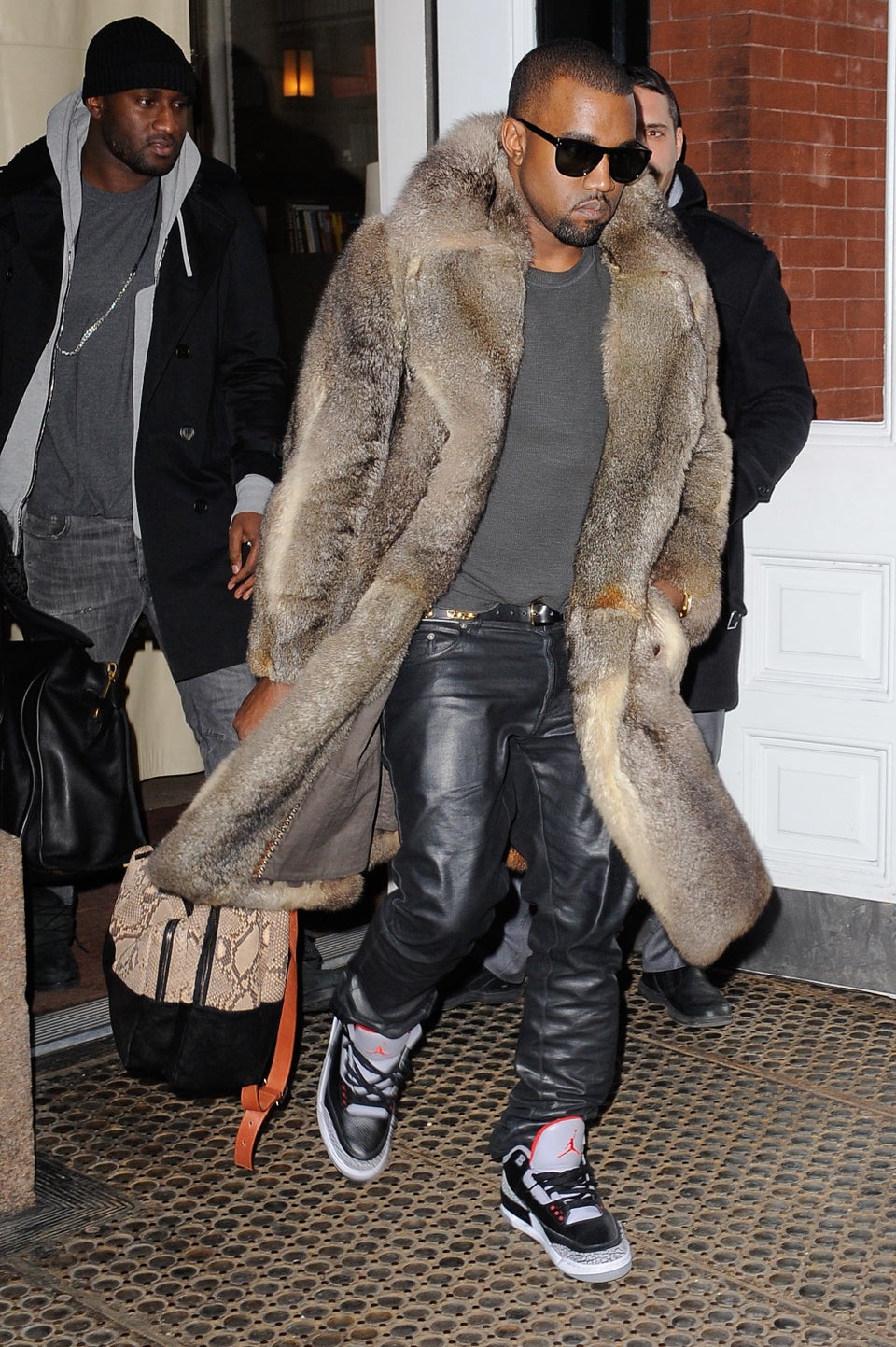 Craziest Fashion Controversies & Feuds