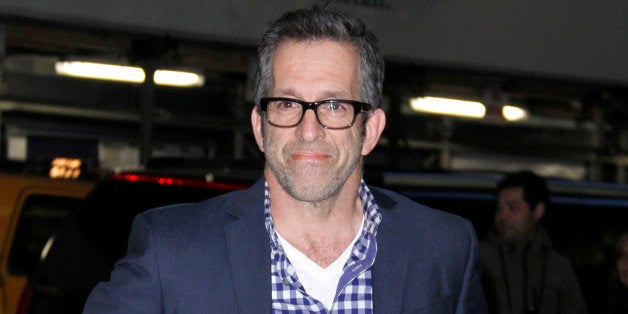 Kenneth Cole faced a torrent of criticism Thursday after he made light of the ongoing conflict in Syria on Twitter. Cole referenced the phrase "boots on the ground" "-- which has been used by both President Barack Obama and Secretary of State John Kerry in recent weeks -- in an attempt to push shoes:
Though many have questioned the decision, it's all part of Cole's plan to exploit the public desire for controversy to his own ends -- and he freely admits it.
In the upcoming October issue of Details Magazine, Cole was asked about a 2011 tweet that used the escalating riots in Cairo to promote a new spring collection. That tweet, like the "Boots on the ground" joke, prompted an enormous amount of backlash.
Cole, who confirmed that he writes most of the tweets on the @KennethCole account himself, including the Egypt tweet, described his Twitter strategy as attempting to say something offensive in order to get exposure.
"Billions of people read my inappropriate, self-promoting tweet, I got a lot of harsh responses, and we hired a crisis management firm," Cole told Details. "If you look at lists of the biggest Twitter gaffes ever, we're always one through five. But our stock went up that day, our e-commerce business was better, the business at every one of our stores improved, and I picked up 3,000 new followers on Twitter. So on what criteria is this a gaffe?"
"Within hours, I tweeted an explanation, which had to be vetted by lawyers," he added. "I'm not even sure I used the words I'm sorry -- because I wasn't sorry."
In response to a question about his brand's fashion statements versus its marketing messages, Cole told Details that he purposely ups the ante on social media and ads, while keeping the fashion more toned down.
"We're clearly bolder with our social messages than we are with our fashion messages, and that's by design," said Cole.
Cole's statements to Details are quite different from what he said in the aftermath of Thursday's Syria tweet. Soon after the tweet, Cole took to Instagram to explain his rationale for joking about a horribly violent conflict to sell shoes.
He said he simply wanted to start a conversation.
"I've always used my platform to provoke dialogue about important issues, including HIV/AIDS, war and homelessness," he said on Instagram. "I'm well aware of the risks that come with this approach, and if this encourages further awareness and discussion of critical issues, then all the better." Here is the entire explanation:
Related
Before You Go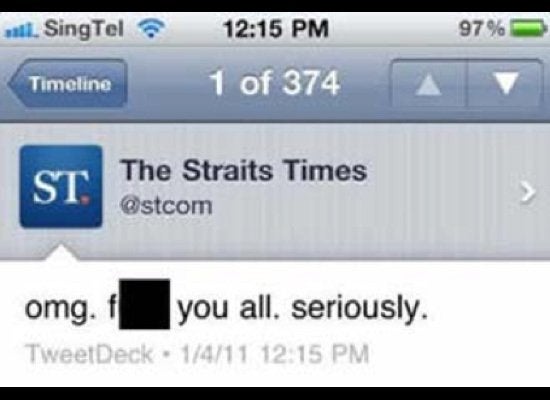 Twitter PR Fails
Popular in the Community