Manhattan's modish women started today's workday not behind their desks, but at Kenneth Cole's Rockefeller Center store, waiting to pick up their pair of the designer's new 925 Technology Silver Edition Shoes. Dubbed the 'Movement to Support Movement,' Cole touts his new line as being the most comfortable shoes a woman has looked good in, eliminating the need for a separate set of walking shoes.
"There's really no reason why a woman can't feel as good as she looks," Cole told The Huffington Post. "The goal is to try to create that product that a woman can wear to work, at work and after work....Everything a woman wears during the day affects how she looks but shoes more than anything affect how she feels."
The 925 Shoes incorporate a flax seed pillow in the arch -- which doesn't break down like synthetic materials do -- two layers of Poron foam to absorb shock and remember the shape of the foot, a sheepskin lining, cork for cushioning, a rubber sole for flexibility and an impact-resistant nylon heel lift. The structure was devised by Cole and Wayne Finkelstein, founder of Gentle Souls.
"We acquired [Gentle Souls] four years ago called, and we have been working for that period of time on how to apply the technology to high-heeled, sexy, feminine shoes....We built a lot of the technology on the four-inch high heel shoe because we figured if we could get that right, the rest of it comes easy," Cole explained.
On Friday, Cole launched five Silver Edition styles: a pump, a bootie, a pointy flat, a sling-back pump and a logo flat, in several different colors, all with silver heels. He promised to debut an even higher heel for next season. All future Kenneth Cole shoes will utilize the new technology.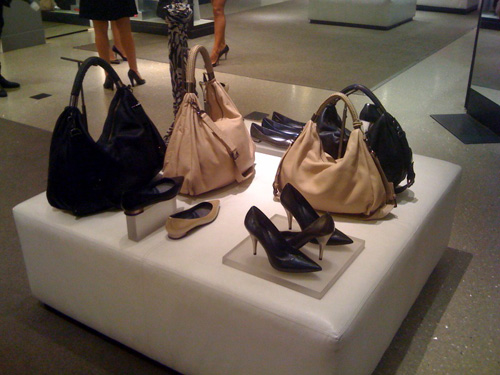 With 1,700 pairs pre-sold and queues wrapped around the corner, Cole seemed to have swept women off their feet with his new designs. Actress Eva Amurri, who tried on the booties, noted that specifically in the summer, comfort is key.
"I always leave my house in the morning expecting to be out all day so I try to wear something that's comfortable, but it definitely depends on my mood and what I'm doing," she remarked. "As for Kenneth, I really like his stuff, I love his activism...and I like that he's a New York brand. As a New Yorker, I appreciate that."
Actress Marcia Gay Harden confirmed the pumps' perfection.
"It's like walking on a little down pillow," she said. "They sent me a pair when they were just testing them and I loved them....I've been wearing them and I gave my sister a pair to wear."
To be fair, there were also some men who dropped by the boutique.
"I'm married to a younger woman and she likes shoes, so I'm here to check it out," one shopper named Murray told The Huffington Post. "My wife has got a lot of shoes but supposedly these are especially comfortable."
Are they so comfortable that he might foot the bill?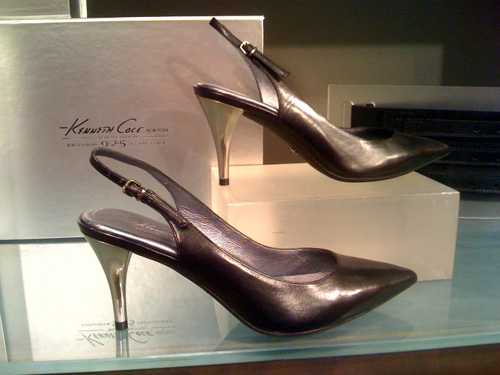 The Silver Trophy Slingback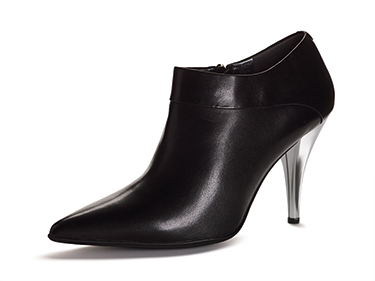 The Silver Spoon Bootie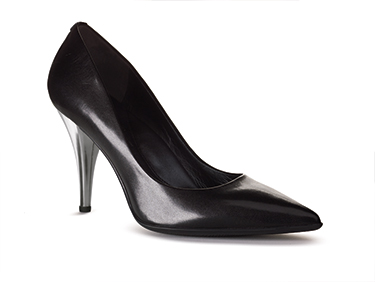 The Silver Belle Pump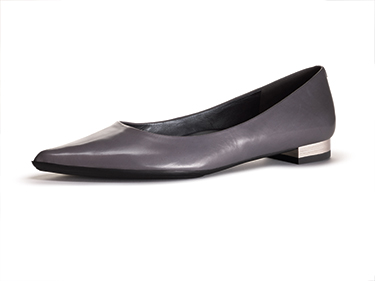 The Silver Tongue Flat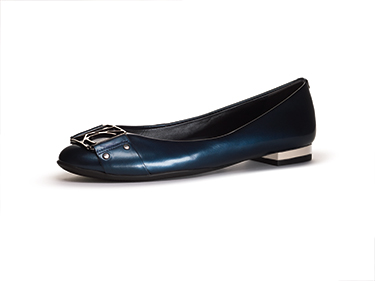 The Silver Service Flat