Televangelist Kenneth Copeland has long argued that preachers of his caliber need private jets to carry out their God-given mission of spreading the Gospel to the world.
The Texas pastor once again vigorously defended his ministry's private jets and his luxurious lifestyle during an interview with "Inside Edition" reporter Lisa Guerrero.
"I'm a very wealthy man," Copeland admitted without hesitation during the interview with Guerrero.
Copeland is a popular preacher of the prosperity gospel, a strand of Christianity that teaches that material wealth and health are signs of God's favor. The pastor and his wife, Gloria Copeland, are leaders of Kenneth Copeland Ministries, which claims to have seven offices around the world. The Copelands regularly appear on television and radio broadcasts, speak at revival meetings and have published numerous books. Kenneth Copeland is also one of the original members of President Donald Trump's evangelical advisory committee.
Copeland's ministry owns at least three private aircraft, "Inside Edition" reported, including a $20 million Citation 10 and a Gulfstream V jet purchased from American movie director Tyler Perry. The pastor refused to say exactly how much he spent on the Gulfstream but said Perry made the plane "so cheap for me I couldn't help but buy it."
The pastor has used his planes to fly to a vacation home in Colorado at least 143 times, according to "Inside Edition." He even reportedly has his own airport next to his mansion in Texas.
Kenneth Copeland Ministries released a video in Jan. 2018 about its purchase of a Gulfstream V jet:
Copeland is good friends with Jesse Duplantis, a prosperity preacher who was criticized last year for asking followers to help him buy a $54 million Falcon 7X jet. In 2015, the two preachers defended their use of private jets in a television broadcast. Copeland claimed in the video that pastors use these private jets as a "sanctuary" where they can talk directly to God. He also suggested he needed the jet to keep up with his preaching schedule.
Copeland pointed to his late mentor Oral Roberts, a famed televangelist who died in 2009, who apparently started using private jets because he was getting ambushed on commercial flights by people asking for prayers.
"You can't manage that today," Copeland said, "this dope-filled world, and get in a long tube with a bunch of demons. And it's deadly."
Guerrero asked Copeland to explain what he meant by that statement. "Do you really believe humans are demons?" she asked.
"No, I do not, and don't you ever say I did," Copeland responded, appearing agitated.
"We wrestle not with flesh but principalities and powers," he said, referring to a Bible verse. "It's a biblical thing, it's a spiritual thing. It doesn't have anything to do with people."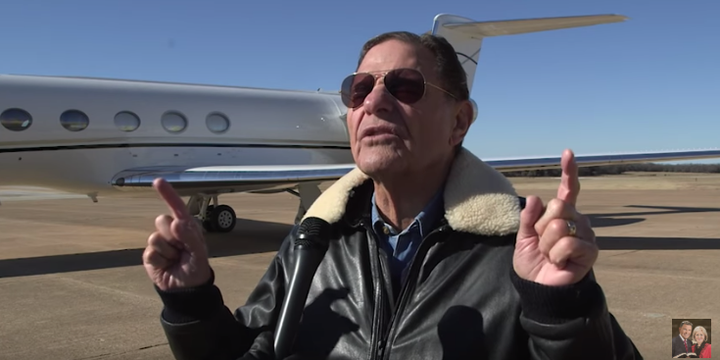 Copeland's answer reflects a popular notion within charismatic Christianity that there is a supernatural dimension to the world, and that in that realm there is ongoing "spiritual warfare" between the forces of good and evil. As part of that fight, these Christians believe people can be afflicted by demonic forces sent out by Satan to tempt believers away from the path of faith
Copeland suggested to Guerrero that he would be surrounded by those dark, supernatural influences on commercial planes.
"I love people. Jesus loves people. But people get pushed in alcohol. Do you think that's a good place for a preacher to be and prepare to go preach to a lot of people?" Copeland said.
Copeland insisted that he couldn't do his job without using private jets, claiming that he's brought millions of people to Christianity and spends millions on helping the poor. He said his wealth doesn't "come from offerings alone" and that he has a lot of natural gas on his property.
He said people who don't think preachers should live luxuriously are fundamentally "wrong" and misunderstand the Bible.
He said that God had made the Jewish patriarch Abraham "extremely" wealthy and suggested that this blessing extends to Christians. At one point, he argued that Jewish people "believe in wealth" and that Jesus' disciples were also "wealthy men."
"If you belong to Christ, then you are Abraham's seed and heirs according to his promise, and his promise was great wealth," Copeland said.
"When you go back to the Bible, it's full of wealth," he added.
Related
Before You Go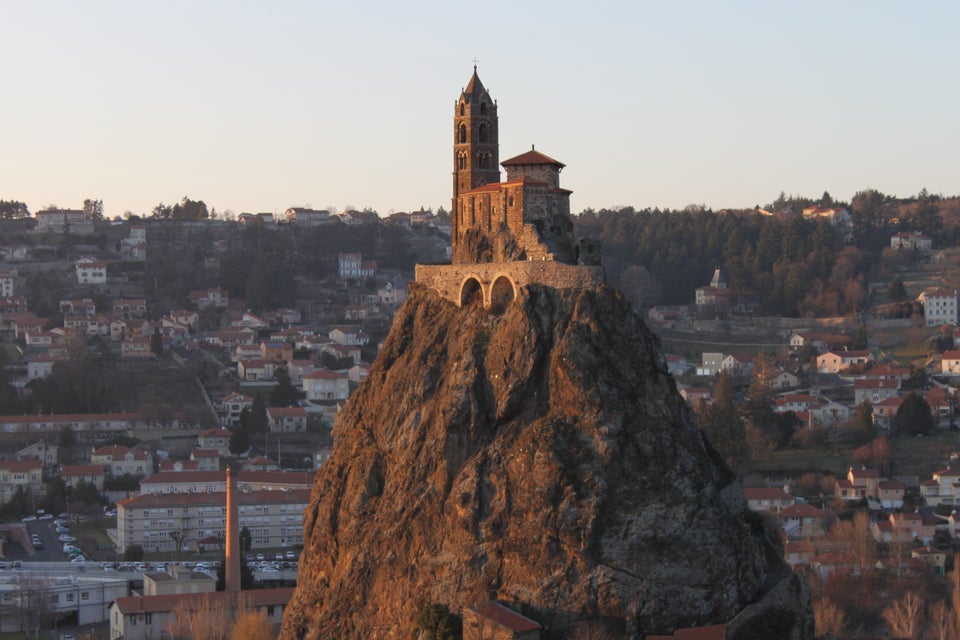 The World's 50 Most Unusual Churches
Popular in the Community