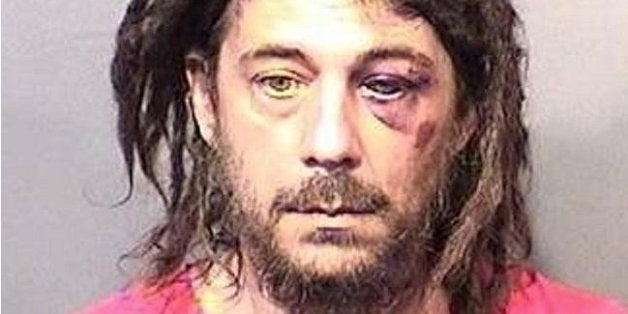 A man in Melbourne, Florida, allegedly high on a synthetic drug, is accused of attacking a police officer and repeatedly declaring himself to be God, after having sex with a tree.
Kenneth Crowder, 41, was arrested Friday after witnesses reported a naked man running through their neighborhood, and performing a sexual act on a tree, ClickOrlando.com reports.
An officer found Crowder, but he was wearing blue jeans and a T-shirt, according to officials.
The responding officer said Crowder walked towards him in an aggressive manner and identified himself as God, according to CBS Mancave.
The officer responded to the perceived threat by using a Taser on Crowder twice. In both cases, the suspect continued to fight while pulling the probes out of his body, according to the website.
"The officer is doing fine. The suspect tried to stab (the officer) with his own badge. He somehow pulled it off of his uniform," Cmdr. Dan Lynch, spokesman for the Melbourne Police Department, told FloridaToday.com.
Crowder was charged with battery on a law enforcement officer and other charges. He was released after posting bond, ClickOrlando.com reports.
Popular in the Community