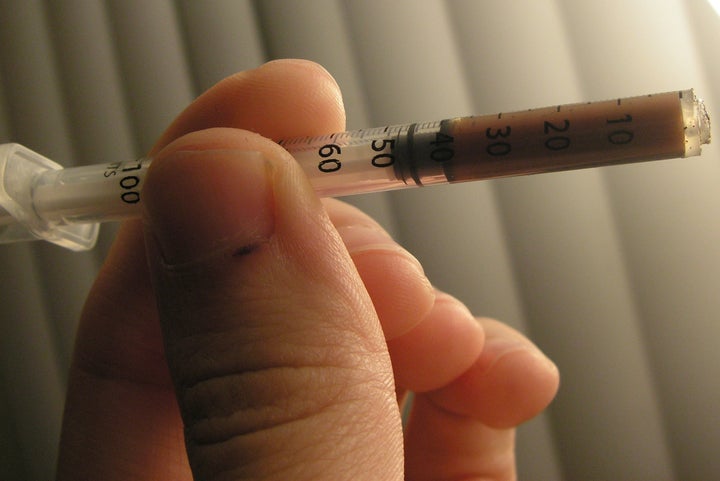 A coalition of federal, state and local law enforcement agencies announced the indictment of 12 alleged members of a metro Detroit drug ring Wednesday. Former state Rep. Kenneth Daniels, a Democrat who represented Detroit's District 5, was among those charged with money laundering and illegal drug distribution.
Authorities say the operation sold drugs purchased in Mexico and Arizona in the Detroit area. Members of the group have been repeatedly busted since 2006, and officers have confiscated more than 30 kilograms of heroin, 12 kilograms of cocaine and 1,000 pounds of marijuana.
Federal agents are also seeking to claim a fleet of luxury vehicles from the defendants, including a Rolls Royce, Bentley, two Ferraris, four Mercedes, a Range Rover and two boats.
"We are focused on dismantling major drug trafficking organizations that bring illegal drugs into our community," U.S. Attorney Barbara McQuade said in a statement. "We want young people to see that the lucrative rewards from drug trafficking are short-lived and lead to criminal charges."
The drug ring's alleged leader, Carlos Powell of Eastpointe, Mich., was arrested Wednesday morning, according to the Detroit News. After pleading not guilty at the U.S. District Court for the Eastern District of Michigan, Powell was released on a $50,000 personal bond with restrictions, including GPS monitoring and a mandatory curfew. He was ordered to surrender his passport and cannot leave Michigan's eastern district.
Daniels, the former lawmaker, and another alleged member of the ring, Tamika Olivia Turner, also pleaded not guilty and were released on $10,000 bonds. Defendant Tobias John Proge has an arraignment scheduled Friday. Arraignments for the remaining eight arrested individuals are not yet scheduled. The case is assigned to Judge George Caram Steeh.
Daniels was charged with only one of the 15 counts against the 12 defendants. Police claim that in September 2010, Daniels purchased a Mercedes for Powell, but used two cashiers checks to cover up the sale.
Daniels was a representative of the fifth state House district in Detroit from 1999 to 2004. Daniels also served on the Detroit Board of Education and was a commissioner for the Detroit Water Department. He ran for state Senate in 2010, losing to current Sen. Bert Johnson.
DEA Special Agent Rich Isaacson said the sale of heroin especially is a growing problem in the region.
"Without question opiate abuse is on the increase in this region and across the country," Isaacson told HuffPost. "I don't think you're going to find a court in southeastern Michigan that hasn't found evidence of increased heroin abuse across their jurisdiction."
Calling all HuffPost superfans!
Sign up for membership to become a founding member and help shape HuffPost's next chapter
BEFORE YOU GO