WASHINGTON -- Denver Nuggets star Kenneth Faried has become the first NBA player to join an organization devoted to fighting homophobia in sports, and said he hopes his involvement will raise awareness of gay rights in professional basketball.
Equal rights for the lesbian, gay, bisexual, transgender community is close to the heart of Faried, nicknamed the "Manimal" for his fierceness on the court. The 23-year-old forward was raised in New Jersey by two mothers, who married in 2007. Faried recently appeared with his mothers in a video for the advocacy group OneColorado, to encourage Colorado to legalize civil unions.
"Becoming an Athlete Ally gives me the opportunity to spread a message of inclusiveness throughout the NBA and our country," said Faried in a statement to The Huffington Post, referring to the non-profit group that advocates for gay rights in sports. "I have two moms and I love them both very much. I respect, honor and support them in every way. The bond I have with them has made me realize that I want all members of the LGBT community -- whether they are parents, players, coaches or fans -- to feel welcome in the NBA and in all of our communities."
As a member of Athlete Ally, Faried joins Brendon Ayanbadejo of the Baltimore Ravens, Chris Kluwe of the Minnesota Vikings, Scott Fujita of the Cleveland Browns, Connor Barwin of the Houston Texans, as well as professional international sports stars and college players.
"In the last month, we have seen seven professional athletes around the world align with Athlete Ally," said Hudson Taylor, executive director of Athlete Ally and a wrestling coach at Columbia University. "Kenneth is standing out not only as an incredible talent, but as an incredible ally. We are thrilled to have him on board and grateful to the NBA for its continued leadership."
Kathy Behrens, the NBA executive vice president for social responsibility and player programs, also applauded Faried's involvement in the group.
"We are proud to work with Athlete Ally and thank Kenneth for his leadership on this issue," Behrens said. "His support on this issue is a welcome step in the NBA's ongoing efforts to raise awareness about and end homophobia in sports."
The effort to promote acceptance and equality in sports received a boost on Sunday, when Los Angeles Lakers star Kobe Bryant admonished a fan who tweeted "You're gay" as an insult to another fan.
"Just letting you know@PacSmoove @pookeo9 that using 'your gay' as a way to put someone down ain't ok! #notcool delete that out ur vocab," tweeted Bryant, who was fined $100,000 in April for using a gay slur during a game.
"When you look at Kobe's tweets from Sunday it demonstrates the enormous progress we're making in changing the culture of sports," Brian Ellner, who led the fight to legalize marriage equality in New York and serves on the Athlete Ally board of directors, told The Huffington Post. "Coming off of Brendon Ayanbadejo's much publicized advocacy at the Super Bowl you now have one of the most accomplished and famous athletes in the world tweeting about respecting gay people. We're at a tipping point."
Not a single man has ever come out as gay while playing for a major U.S. professional sports team. Ayanbadejo recently wrote in a USA Today op-ed that prejudice needs to end among athletes in order to pave the way for a gay Jackie Robinson.
Last year, Athlete Ally and the Gay and Lesbian Alliance Against Defamation worked with the NBA to provide an LGBT awareness training to rookies. That training program will continue in 2013.
Before You Go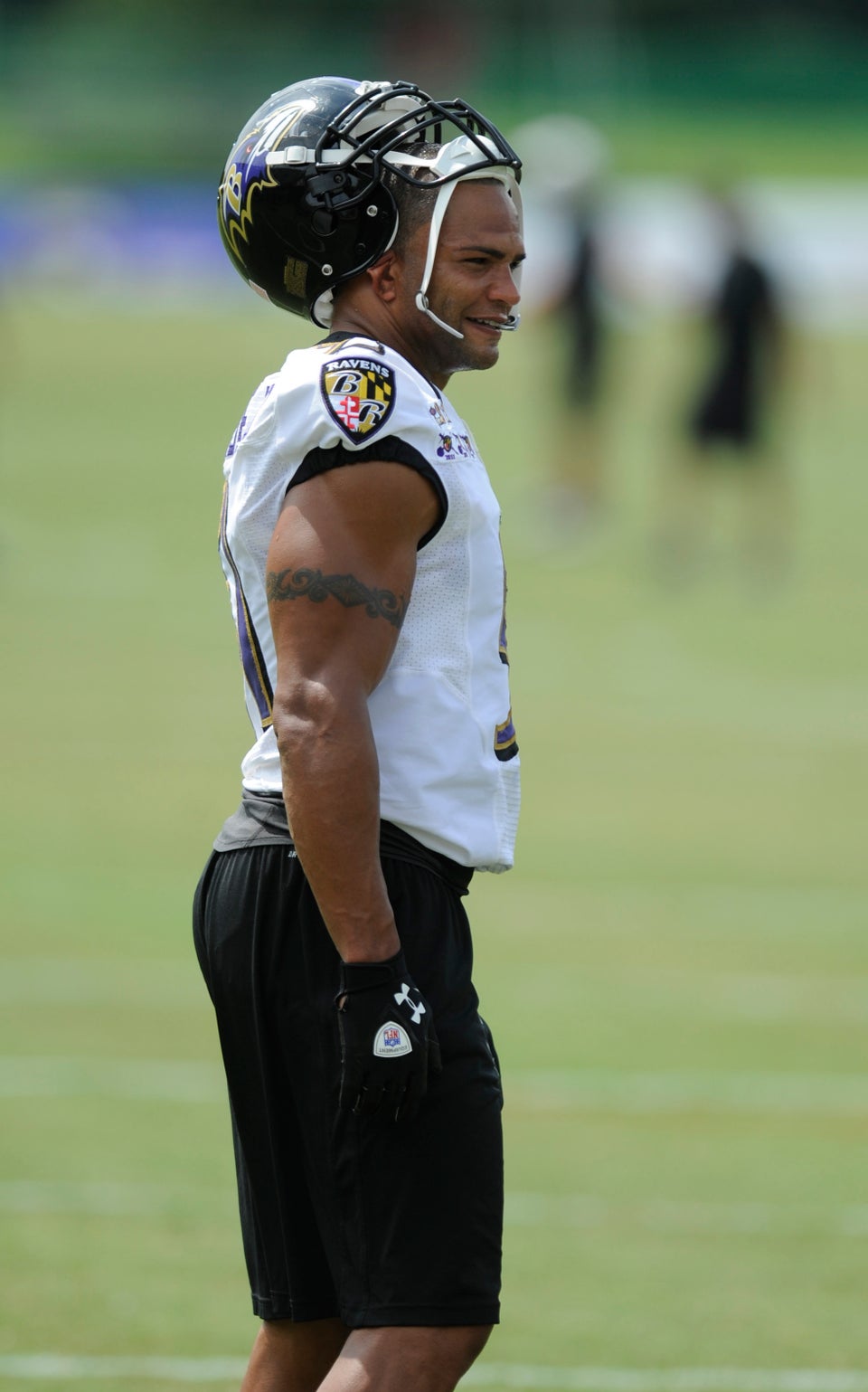 Straight Professional Athletes Who've Come Out In Support Of LGBT Rights
Popular in the Community