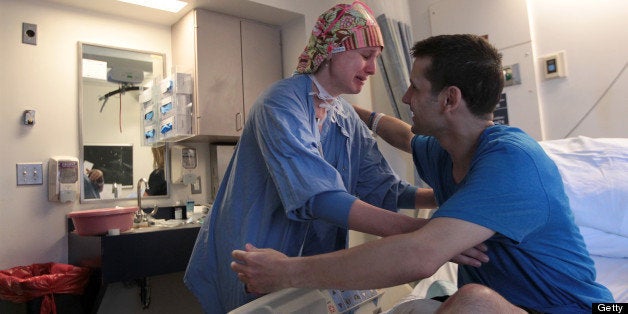 The director of the One Fund Boston –- the world's "foremost expert on victim compensation" –- said donations have been pouring in at a pace that far surpasses any other tragic event he's ever witnessed in his 35-year-career.
The fund, which was established by Massachusetts Governor Deval Patrick and Boston Mayor Thomas M. Menino after the Boston bombings, raised an astonishing $47 million as of Friday. Kenneth Feinberg, the director of the fund –- who also took charge of the victims' compensation after the September 11 attacks and the Newtown shooting -- told the Wall Street Journal that he's "never seen anything like this."
Feinberg's upbeat sentiment comes at a critical time.
The director told the paper that he thinks there's been such an outpouring of support because donors viewed this event as a terrorist attack.
Another reason why this campaign has been so successful is likely because of the founders' fundraising acumen.
"Corporations like to give to campaigns like One Fund, but the donations still often require someone important making a phone call," Patrick Doyle wrote in Boston Magazine after the One Fund managed to collect $14.8 million in corporate donations within nine days of the attacks that claimed three lives and injured at lest 264.
Doyle conjectured that Mayor Menino likely turned to the big philanthropy players he usually taps to make those calls to help him secure significant corporate donors. Jack Connors, founder of Hill Holliday, helped Menino launch a camp for disadvantaged youth in 2007 and John Fish, CEO of Suffolk Construction, oversaw the Boston Scholar Athletes program in 2009 at the mayor's request.
Feinberg's comments about the donation pace are particularly heartening considering that he's expressed concerns about there not being enough funds to help those who need them most.
"If Mayor Menino told me one thing in accepting this assignment, he said 'Ken, make sure you lower people's expectations,'" Feinberg told NPR last month. "When you've got 20 single or double amputees, four dead, scores still in the hospital, there's not enough money to distribute."
In this instance, many of the more than 260 people injured face devastating injuries that come with exorbitant medical bills.
Some of the victims, though, are optimistic that the money from the fund will make a significant difference.
Rebeka Gregory, for example, had her left leg reconstructed after she was injured at the finish line, NBC reported. The 26-year-old had been paying $400 a month for health insurance because hers had expired two days before the bombings, and she's now also saddled with at least $1,000 in bills for home health care and prescription drugs.
Calling all HuffPost superfans!
Sign up for membership to become a founding member and help shape HuffPost's next chapter
BEFORE YOU GO
PHOTO GALLERY
Remembering The Victims Of The Boston Marathon Bombing