Renowned pianist Jeffrey Biegel is an aggressive champion in the world of contemporary classical music. As player, composer, and commissioner of new works for piano and orchestra – Jeffrey's forward-looking vision, musical finesse and persuasive insistence has emboldened two generations of young artists, invigorated new investors and encouraged symphony orchestras across the country to re-imagine the future.
"Jeffrey Biegel and I met at Juilliard in the 1980s," said composer Kenneth Fuchs. "We became friends and have kept in touch through the years. We've been talking about a new piano concerto since graduation. He really does love and support contemporary music. I am in awe of his entrepreneurship, stick-to-itiveness and can-do attitude when commissioning concerti and chamber works. Jeffrey has created a body of contemporary piano literature from some of the most distinguished living composers of the last half of the 20th century and the beginning of the 21st century. So – I am honored to be included!"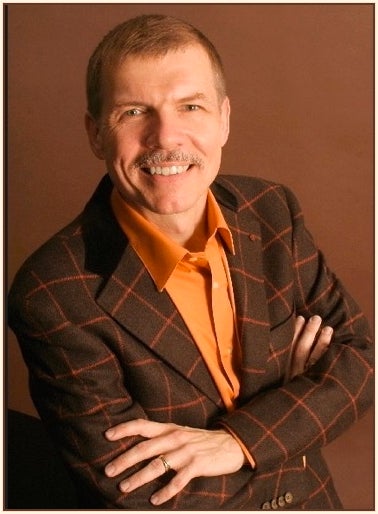 "It all began in 2010 when Jeffrey started Trio21 with Robert DeMaine (principal cellist, Los Angeles Philharmonic) and a young violinist, Kinga Augustyn. Jeffrey said, 'We're going to do our inaugural concert at Bargemusic Ltd. Series in New York City, September 2011. Would you consider writing a piece for us to premiere there? I'll find the money to commission it.' Of course! So, I wrote my piano trio for them, Falling Trio, which comes from my larger vocal/orchestral work, Falling Man, from which I've written a number of chamber pieces. That went so well we recorded it for Naxos. He says, 'OK! Time for the concerto.'"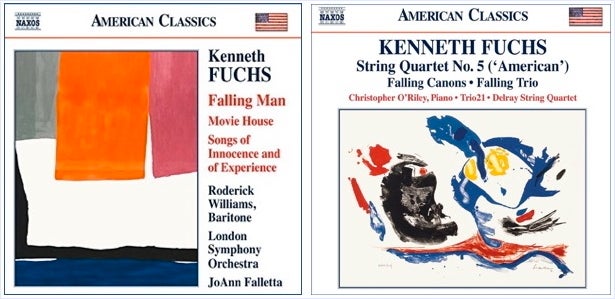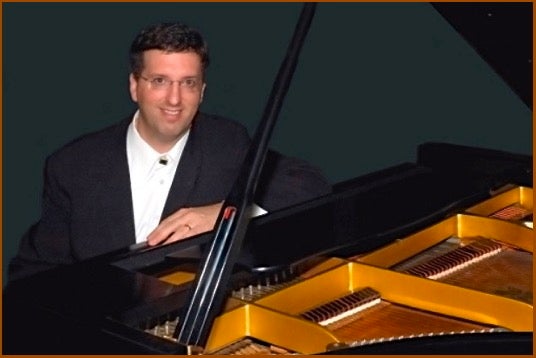 The Spiritualist is Kenneth's first piano concerto. Jeffrey and the Springfield Symphony did the premiere in March 2016. The following May he presented it with the Wheeling Symphony Orchestra and in October was in South Carolina playing it for the season opening of the Spartanburg Philharmonic led by Sarah Ioannides. In August, Jeffrey and Kenneth arrived at the legendary Abbey Road Studios to record the work with the London Symphony Orchestra, JoAnn Falletta conducting. Watch for the CD release around August 2018. The Spiritualist was inspired by three paintings of Helen Frankenthaler [1928–2011]. Though Kenneth started the composition two years ago, he kept some musical notations made back in the early '90s.
"Some of those fragments were still in my mind. At that same time, I found these three Frankenthaler paintings – Spiritualist, Silent Wish, and Natural Answer. I felt they made a perfect progression for what I wanted to do with the concerto. So, the paintings have always been in front of me. Helen's creative aesthetic has exerted an enormous influence on me. I was a grad student in 1983 when I first encountered her work. The free-wheeling artistry just bowled me over. She was very articulate about her personal journey – working through many things until she arrived at her signature style – soaking and staining canvas with incredibly vivid colors. A kind of post-Jackson Pollock, still abstract but with more color."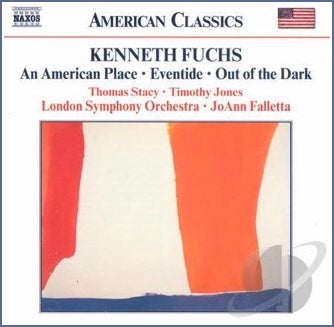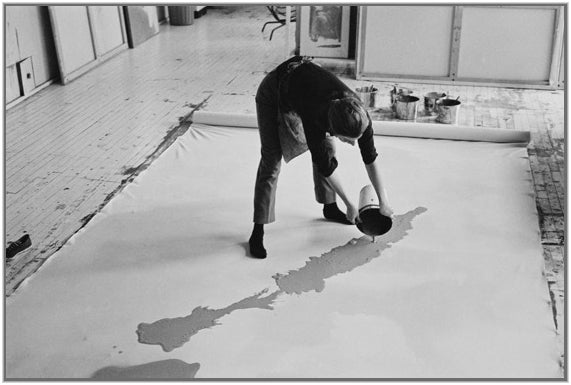 "Helen lived in New York. I wrote her a very detailed letter explaining why her work meant so much to me – not just how much I loved it, but what I thought she was trying to get at. I got a letter back from her. I couldn't believe it! She invited me to a show at the Emmerich Gallery in December 1983. We hit it off and remained friends. My first piece after that – which was a kind of break-through – was this work I recorded on my first London Symphony Orchestra disc, Out of the Dark. It is based on three of her paintings, one of which I saw at this exhibition. It was really my Opus 1 – after years of trying to find my way through to the kind of music I write now. Studying Helen's work and understanding why she did what she wanted to do helped me to break through and break away from some of the shackles of academic music."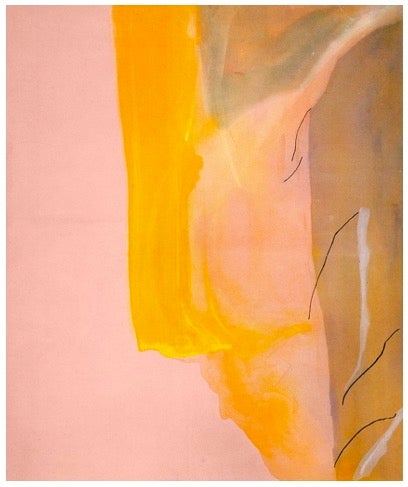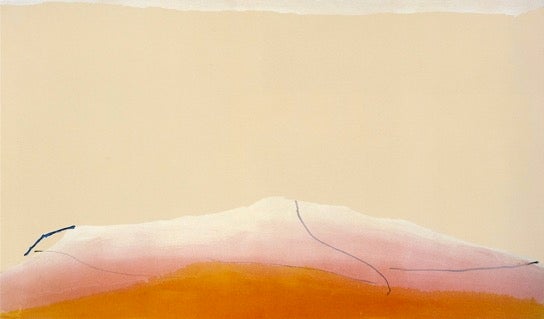 How accessible are her paintings? How do you keep them in mind?
"Fortunately, having lived in New York for twenty years, a number of her paintings were available for me to see in person. Some are in the collections of MoMA, the Metropolitan, and the Whitney. Once in a while I would go to the Emmerich Gallery on 57th Street and they would take me to see the works she had there. Spiritualist hangs in the National Museum of Women in the Arts in Washington, D.C. I have always loved that painting. It is so sensual and enigmatic."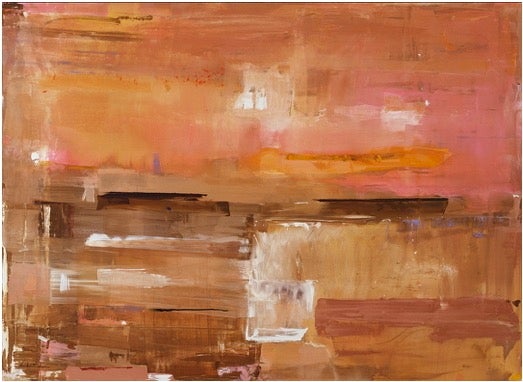 "Most of her canvases are quite big. I've always been mesmerized by Silent Wish. The upper half of the painting – as with so many of her paintings – is just raw canvas, not even primed, and the bottom is just stained and lightly soaked with the pigment. The white horizontal line at the top, that blue stick figure, the sense of repose she creates transports me. Natural Answer is 8' x 11'. The impact is astonishing. I also have an enormous collection of her catalogues, starting from the early '80s. Whenever she had an exhibition I bought the catalogue. Then I started searching out her exhibitions in other cities and bought those catalogues. I haven't seen all of her work in person, but I have a number of really excellent large scale reproductions."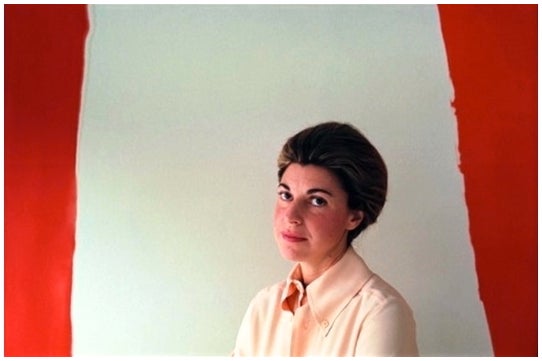 "I'm grateful that I can make this recording because it is a collection of fringe concerti. The piano concerto is the most mainstream of the pieces. The other works include a concerto for electric guitar and orchestra with a wonderful hotshot electric guitarist, D. J. Sparr, who is also a composer. I'm very proud that this is getting recorded. Another is a concerto for alto saxophone and orchestra. The soloist is Timothy McAllister, an astonishing player and one of the leading classical saxophonists today. He recorded John Adams' Concerto for Saxophone two years ago, the disc won a Grammy. The fourth piece, Poems of Life, is a song cycle for countertenor and orchestra based on poems of Judith G. Wolf.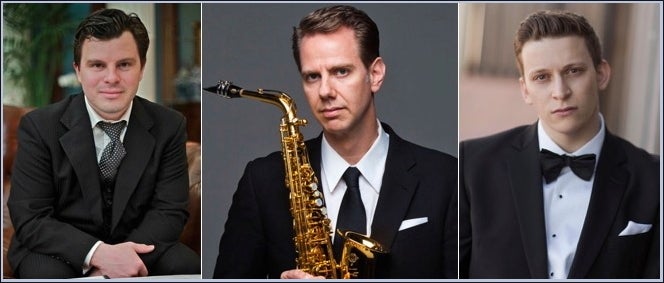 Who is your countertenor?
"Aryeh Nussbaum Cohen. He was a winner of the recent Metropolitan Opera National Council Auditions. I was commissioned to write the work for David Daniels. Last April, a week before the first rehearsal for the world premiere – with the Virginia Symphony, JoAnn Falletta conducting – we were told that David was unable to do it. Ten days before this, Aryeh won the Metropolitan Opera National Council Auditions. He was then featured in the New York Times which stated that he was the only complete young artist to emerge from that program. We contacted Aryeh – he was able to change a previous engagement. We sent him the music, he learned it in four days. There were three spectacular performances. I'm very lucky to have him."
What are you working on right now?
"I've got three commissions in front of me. One is from the Phoenix Symphony Orchestra – a work called Quiet in the Land. I'm trying to contemplate what is going on in our country – what it is to live in a unified country, but one that is also extremely divided. It will be about eighteen minutes – a single movement, a multi-section work for full symphony orchestra. The premiere is March 16 and 17. Also, a very enterprising bass trombonist at Cincinnati Conservatory has put together a consortium of twenty of the top flight bass trombonists in the country. So – I'll be doing a bass trombone concerto for twenty players! They include musicians from the Metropolitan Opera Orchestra, New York Philharmonic, Boston Symphony – players like that. After that is a flute concerto. I'm thinking it's going to be a musical expression of some poetry by Walt Whitman, like I did with my String Quartet No. 3, Whispers of Heavenly Death. These three pieces will carry me through the next two years!"
Stay tuned for my interview with Jeffrey Biegel.