Police Officer Kenneth Knox of Greenville, Georgia, had no idea he'd finish handling a 911 call last month with a wonderful new responsibility.
Knox was dispatched to a home where a 2-month-old baby was choking on cereal and couldn't breathe.
The infant's mother, Meona Parham, told WTVM that she had fed her daughter, Ma'Yavi, one hour earlier.
"All of a sudden she started gasping for air and white stuff was coming out of her nose and mouth," Parham told the station.
In a widely-shared Facebook post, Knox explained how he saved the baby girl's life. "Last night, I was dispatched to a residence to a child choking," he wrote. "It was this beautiful little princess. She was turning blue and fading fast."
Knox said he immediately began reverse CPR, performed with the baby lying on her chest with her head turned to the side.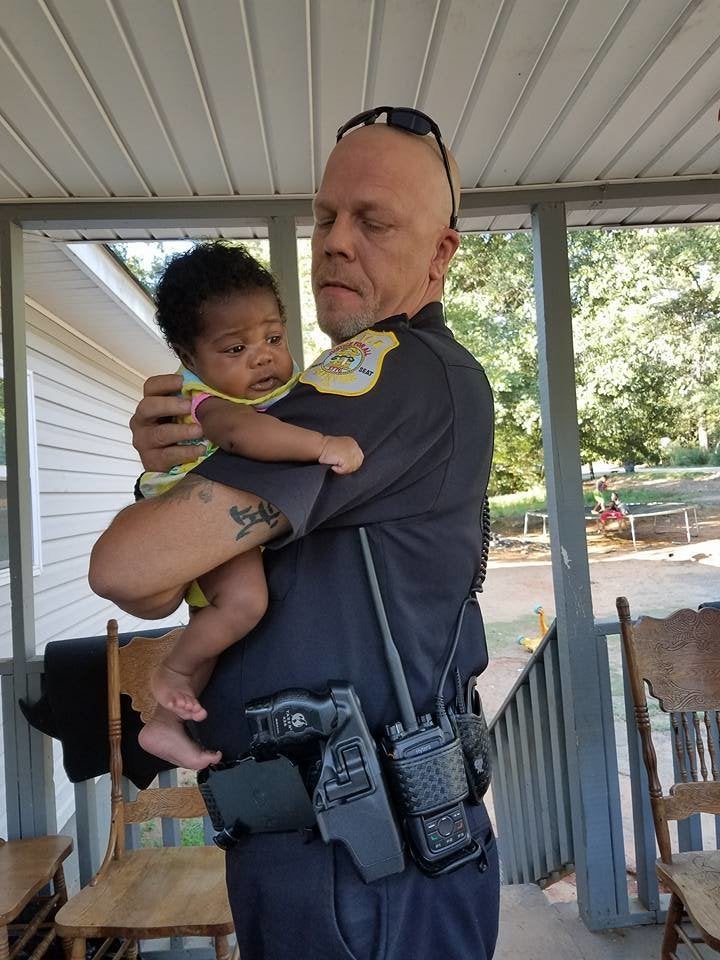 "I did reverse cpr and was able to suck the cereal out of her throat," Knox wrote on Facebook. After she could breathe again, "she smiled at me for a second and then starting crying which was music to my ears."
Knox, a police officer for 25 years, explained how the moment was one of the most life-changing of his career.
"Out of my 25 years being a cop this is my greatest and most profound accomplishment and it made every second of those 25 years worth it all," he wrote. "I am forever humbled and changed by this."
Ma'Yavi's parents asked Knox if he would be their baby's godfather ― a request Knox wholeheartedly accepted.
Related
Before You Go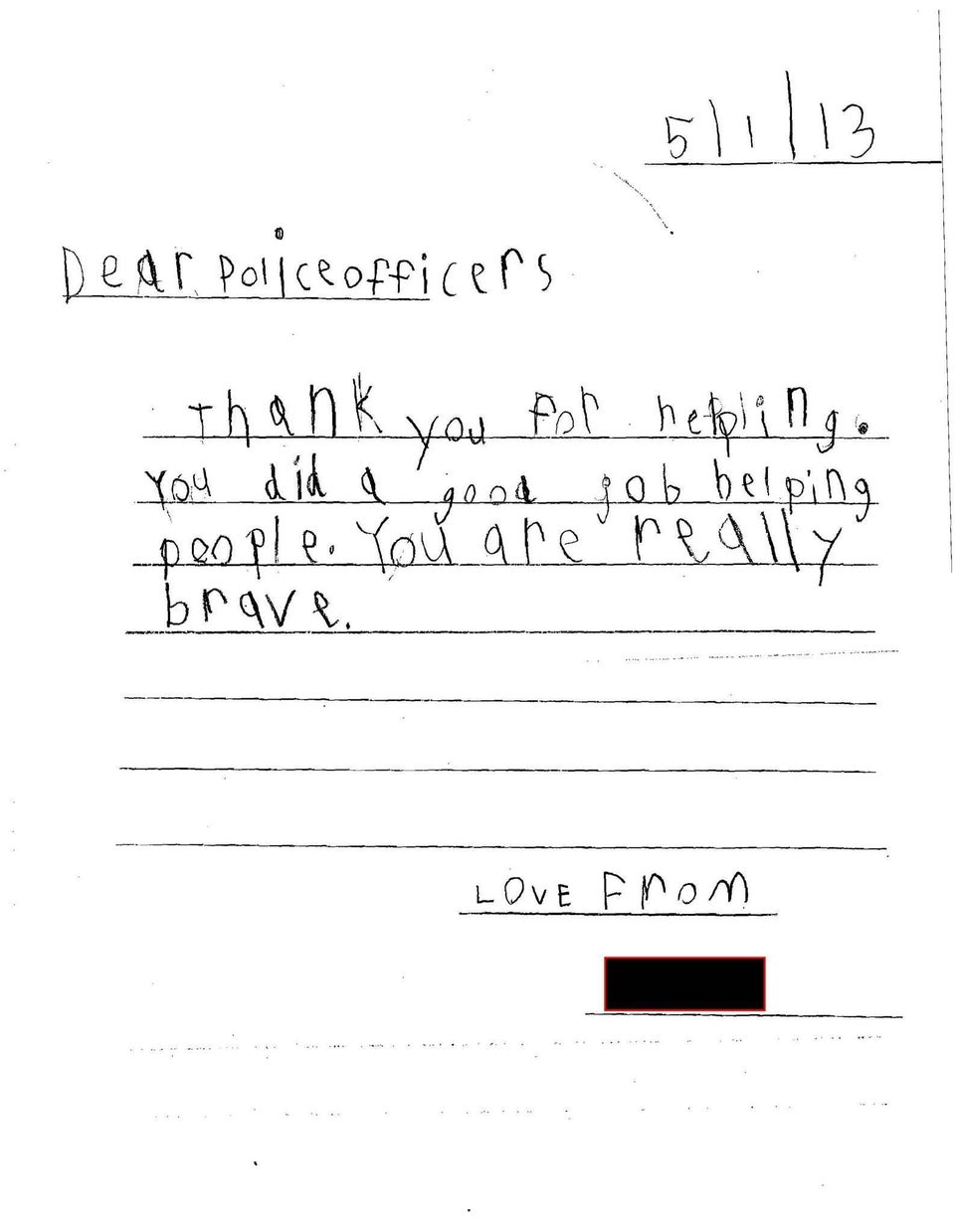 The Most Heartwarming Thank You Notes To The Police
Popular in the Community