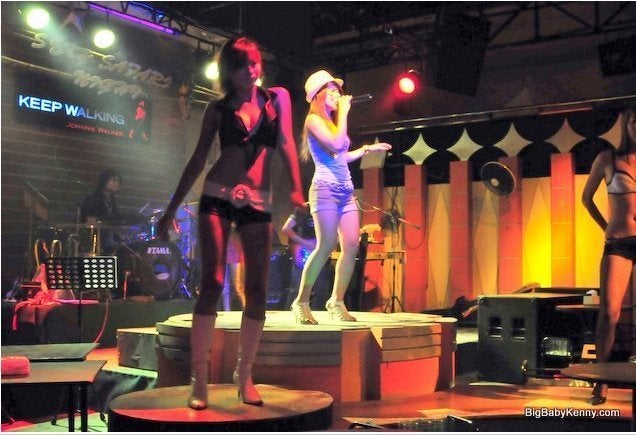 Officials at California State University-Northridge are mulling over whether or free speech encompasses a professor's right to run a sex tourism website -- while teaching students.
Economics professor Kenneth Ng is the scribe behind BigBabyKenny.com, a site that guides tourists through Thailand's sex trade.
At BigBabyKenny.com, users can access a wide range of tourist advice about Thailand, including restaurant reviews and stories about riding motorcycles around Bangkok.

But its main focus is sex tourism, or what Ng calls "the Thailand Girl Scene." Ng and other bloggers offer their take on where to find the prettiest and most eager "bar girls," and how to negotiate a fee.

While postings do warn men to stay away from underage girls, they also make references to paying adult women for sex.
In a recent post on his site, Ng defends his freedom of speech and his right to portray the "real Southeast Asia."
The interesting thing about BigBabyKenny.com is that as time went on, more people found the site, interesting and provocative posts continued to be published, the readership has expanded and the site stands today as one of the most popular, widely read, influential, and famous Bangkok Nightlife sites/forums.

The unedited exclusive pictures of nightclubs, bars, Thai clubs, and girls inhabiting the Thailand Girl Scene stand as groundbreaking photojournalism. You won't find anything like it on the internet or in the mainstream press and the photography remains one of the most popular features of BigBabyKenny.com.

Inside Higher Ed spoke with Cal State Northridge provost Harold Hellenbrand, who said that the university could not take action against Ng unless it was proven that his extracurricular activities interfered with his teaching ability.
"If [running the site is] what he wants to do, and at the same time he wants to educate students and students flock away, then that would create a problem," Hellenbrand said.
Regardless, Ng's other occupation has disgusted some of his students. On his RateMyProfessors.com profile, criticisms range from "incompetent" to "creepy" to "pervert."
What do you think? Should Ng be axed from CSUN? Or is he within his rights?