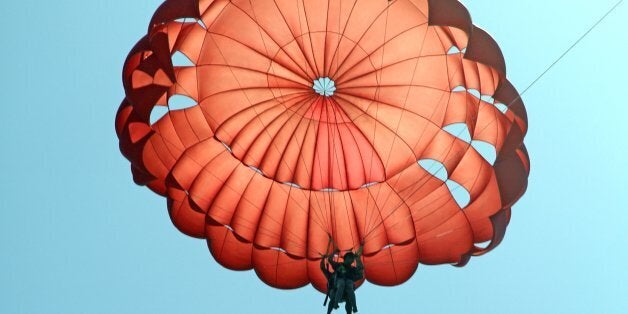 Kenneth Ryan Bernek was an experienced skydiver.
But when he took to the air to practice a risky maneuver called "swooping," the 34-year-old veteran parachutist fell, collided with a bystander and died on Sunday.
The New York Daily News said that other members of the plane were ascending to 14,000 feet to practice their jumps. But Bernek, who the paper said had logged 1,800 dives since he began skydiving 15 years ago, bailed out at 5,000 feet.
He wanted to practice canopy piloting, or swooping. That's when skydivers fly close to the ground at high speeds, ABC News reported. It's a test of skill, reflexes and accuracy -- and it's quite dangerous. Using a parachute that's smaller and lighter than that of regular skydivers, a swooper can achieve speeds of 90 miles per hour near the ground.
The Macomb Daily said that Bernek, who lives in Waterford Township., fell out of control around 6:20 p.m. The paper said he hit a tree before colliding with a pedestrian standing near the landing zone.
"It was not immediately clear why the female victim was in the landing zone," the paper reported.
"The dive that he executed was a little too low and as a result he impacted the ground prematurely," parachute club Manager Randy Allison told the New York Daily News.
Ray Township Assistant Fire Chief Cecil Schoenherr told the Macomb Daily that the Midwest Freefall Sport Parachute Club already had another accident this season.
"They run a pretty good club over there," he said. "But anytime you're jumping out of an airplane at 13,000 feet, you're taking a risk."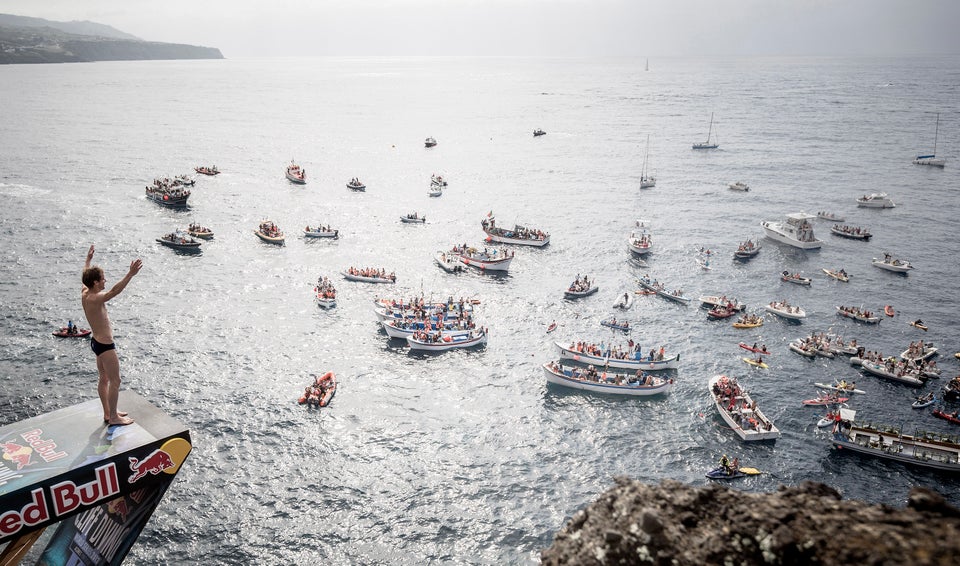 Gary Hunt Cliff Dives In Portugal
Popular in the Community