What can you make out of inexpensive rain gutters and a few standard pieces of hardware? Some of the coolest industrial-looking hanging planters your yard has ever seen.
As a design consultant on the OWN show "Home Made Simple," designer Kenneth Wingard is all about creating simple home décor pieces on a budget. For one of his latest home makeovers, he tackles a sparse outdoor space in desperate need of some character. Vertically hanging planters are just what the space needs.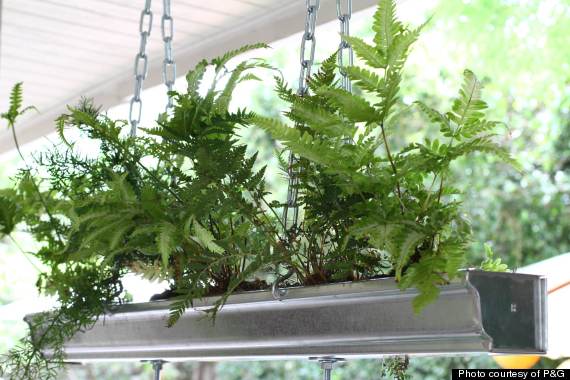 First Wingard measures the rain gutters and cuts them into three-foot sections using tin snips, which he says are "basically super-powered scissors."
Next, Wingard prepares to drill holes in the rain gutters where he wants a chain to hang from. "We're going to just make those at 12 inches," he says, marking the sides of the gutters with a pencil. "All we're going to do is just drill a little hole."
A simple s-hook will be inserted into those holes and will loop into a 20-inch chain that will hang the planter from the ceiling.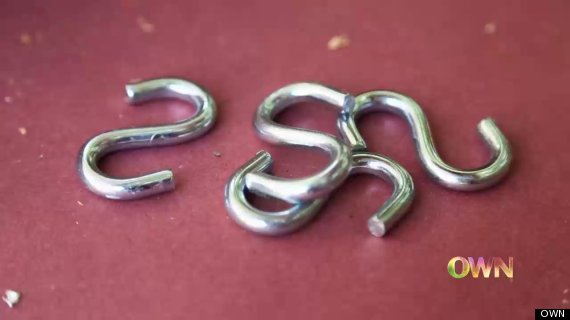 Then it's time to add the hardware to the bottom of the rain gutter so that the additional planters can hang below it. "We've got an eyehook with a bolt and we're going to put [on it] a big washer, a small washer and a nut," Wingard explains.
To close off each end of the rain gutters, Wingard snaps on rain gutter caps, which can be found at any hardware store. Soon enough, the planters are ready to hang.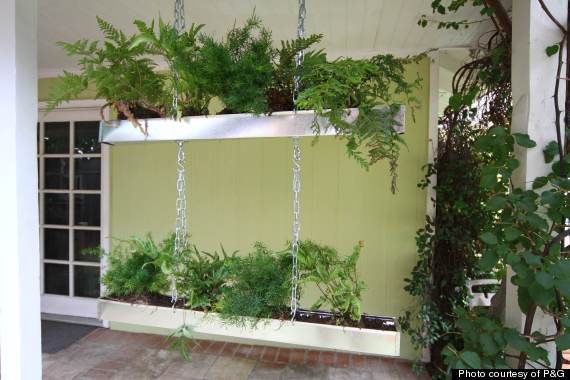 Wingard adds the plants as the finishing touch, but says flowers aren't the only things you can grow. "You could do a spring mix and you could come out here to get your salad," he suggests. "Or you could also do an herb garden."
Watch the above video for Wingard's demonstration and see more simple, budget-friendly DIY projects on "HomeMadeSimpleTV.com," airing Saturdays at 9 a.m. on OWN.
Before You Go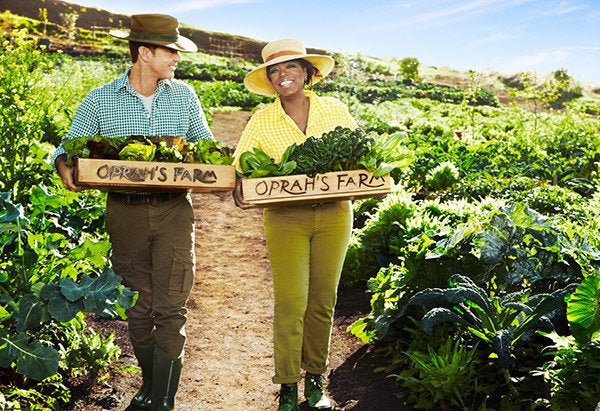 Oprah's Farm